Before we get started, I'd like to unequivocally state, for both the readers and my editor who fancied that I'd know a little something on this subject, that I have never been arrested while abroad. Detained, yes. Arrested, no. The fact of the matter is that no matter how straight-laced you are, it's almost impossible to avoid minor run-ins with authorities if you're a frequent international traveler. Indeed, depending on the country you're visiting, you may even feel as if a ''Please harass me'' sign has been taped to your back. I've been held at Changi Airport in Singapore for not looking like my passport photo — incidentally, there's no better weight-loss program than four months in Southeast Asia during the hot season. I've been shaken down for bribes for imaginary traffic infractions in Moldova. I've even narrowly escaped a police-supported scam to frame me for the theft of ''lost'' money while on assignment for this magazine in Kiev. Needless to say, all of those experiences were unsettling, and I never even saw the inside of a police station, much less a cell.
In comparison to those events, being formally arrested while abroad would be significantly more disquieting. In addition to the predictable anxiety of having your life turned upside-down, you're faced with disparate laws, foreign languages and the occasional anti-American trumped-up charge, which will cumulatively amplify the pressure of an already unpleasant situation. Usually, you'll be fairly tried under the laws of the country in question. Occasionally you will not. Events like the recently resolved case of Eric Volz who, wrongfully accused of murder, spent 16 traumatic months in a Nicaraguan prison, are the stuff of Hollywood dramas.
The 1993 book Nightmare Abroad: Stories of Americans Imprisoned in Foreign Lands by Peter Laufer details how Americans are often caught off guard by foreign legal systems where, conversely, guilt is presumed rather then innocence. Similarly, these countries are notoriously strict on the subject of release on bail while awaiting trial.
So, what are your rights if you're arrested abroad? What should you do first? What's the process for your case? I went to the official source on such matters, the U.S. State Department, and asked Bureau of Consular Affairs spokesman Steve Royster for advice.
''Americans who are arrested abroad should immediately notify authorities that they are American citizens and that they wish to speak to their embassy or consulate. This can trigger a legal obligation to allow you access to consular officials, though we have agreements with many countries to put you in touch with American officials as soon as you're arrested.''
While this is certainly reassuring, as Royster went on to explain, there are things that the State Department can do and things that they unfortunately cannot do on your behalf.
''Our consular officials abroad cannot represent Americans who are arrested, but we can ensure that they are not being mistreated and provide them information on their legal proceedings, including a list of local attorneys they can retain. We can also notify their friends and family back home of their situation, if they wish. It's important to note that under U.S. law we cannot share information about your unfortunate situation unless you give us permission. Americans should get in touch with us if they're arrested, without fearing that we will tattle to relatives back home without their permission.''
On the subject of treatment during incarceration Royster said, ''Our interest is in making sure that Americans are not mistreated and are afforded access to the legal system wherever they may be arrested without discrimination because of their nationality. When we have concerns that the American's welfare and safety are at risk, we will make our concerns known to the host government and urge the authorities to provide appropriate protection.''
Though it is extremely rare, Royster offered an overview of Americans' options in countries where there is no U.S. diplomatic presence: ''In some countries where we don't have a diplomatic presence, like Iran or North Korea, we are represented by another country [a protecting power] that provides basic consular services.
Where we have no presence at all — as in Somalia — we try to do what we can from neighboring countries, but cannot provide direct, on-theground support and [we] therefore warn Amcits [shorthand for "American citizens"] not to travel to that country.''
The Department of State's Bureau of Consular Affairs Web site (http://travel.state.gov) gives further details about services that the Office of American Citizens Services will perform:
• Visit the prisoner as soon as possible after notification of the arrest
• Provide information about judicial procedures in the foreign country
• Relay requests to family and friends for money or other aid
• Provide regular consular visits to the prisoner and report on those visits to the Department of State
• Arrange special family visits, subject to local law
• Provide information about procedures for applications for pardons or prisoner transfer treaties, if applicable
Far less disturbing, but statistically more probable, is being detained while abroad for a minor — or non-existent — violation and being intimidated into bribing your way out of the situation. Depending on the locale and the disposition of the officials with whom you've run afoul, this lesson in life can either be mirthfully painless or downright harrowing.
I've removed myself from bogus traffic violations in Chisinau, Moldova, for $7. Guidebook writer and sham detainee veteran Robert Reid, after coolly waiting out a 45-minute shakedown on the border between Romania and Bulgaria, finally had his passport returned and was then earnestly questioned about the quality of life in California. On the flip side, people returning from vacations in Mexico have occasionally reported run-ins with officials that ended in an escort to a nearby ATM to withdraw several hundred dollars, all to the refrain of ''No ticket, no receipt, no problem."
In these cases, it's important to stay calm. Unless you were caught participating in a carjacking or something similarly incriminating, you can rest assured that you're innocent and that in all probability nothing dire will happen to you. While your impulse might be to resolve the situation as fast as possible and get away, as demonstrated by Robert Reid above, sometimes the most effective method is to just wait. Expect your provocateurs to ham it up with grim head shaking, lengthy whispered huddles and maybe even suggestions that you'll be taken to the station, but if enough time passes and it's evident that you're not panicking or making moves to distribute the contents of your wallet to the group, they'll stop wasting time on you and cut you loose in favor of searching for weaker-willed prey.
On rare occasions, the official detaining you may not be a genuine official at all. In October 2007, the Los Angeles Times quoted Michele Bond, deputy assistant secretary for overseas citizen services, on the subject of dubious citations and/ or the authenticity of the official in question: ''Try to get the name and badge number and specifics about the officer. The traveler also should ask for a copy of the citation.'' If these tactics aren't fruitful, she added, ''You also can offer to accompany the officer to the police station to settle the matter,'' an effective deterrent for purveyors of phony citations.
Though seasoned travelers in certain locales swear by the quick-exit method of offering a ''donation to the Policemen's Fund,'' it's important to remember that trying to bribe an officer is a crime. Indeed, it may very well be a much worse crime than whatever minor violation you're facing. Alternatively, if the offer of a ''donation'' is presented to you and you're in a hurry, it's a relatively painless way to get on with your life, all things considered. A common course of action in many countries, whether you're guilty or not, is for the officer to take your driver's license or passport to the station, where you'll have to go the following day, stand in line and pay a fine to get it back. In those cases you're inconvenienced and forced to cough up money. Faced with that prospect, a ''donation'' seems comparatively generous on the officer's part.
You may find yourself in the amusing position (in personal retrospect) of bargaining for the bribe amount. Never reveal exactly how much money you have on your person. This allows you to claim, truthfully or not, that you do not have the sum that's being requested, which will frequently bring down the asking price — except, of course, in those cases when an ATM is in close proximity. Also, in cases when you speak the native language, conveniently losing your language skills can work wonders. Communications breakdowns have repeatedly gotten me off scot-free, because even the suggestion of a bribe was impossible, much less getting bogged down in lengthy bargaining.
In the grand scheme of things, your chances of being arrested while abroad are incredibly slim. A U.S. State Department report states that more than 2,500 Americans are arrested while abroad each year, an infinitesimal number considering the total of international American travelers. That same number looks even more paltry when you only take Mexico into consideration, by far the locale where Americans are most often arrested.
---
For the Record
Top 10 list of cities where Americans were most often arrested in 2006.
1. Tijuana, Mexico: 520
2. Guadalajara, Mexico: 416
3. Nuevo Laredo, Mexico: 359
4. London: 274
5. Mexico City: 208
6. Toronto: 183
7. Nassau, Bahamas: 108
8. Merida, Mexico: 99
9. Nogales, Mexico: 96
10. Hong Kong: 90
Source: U.S. State Department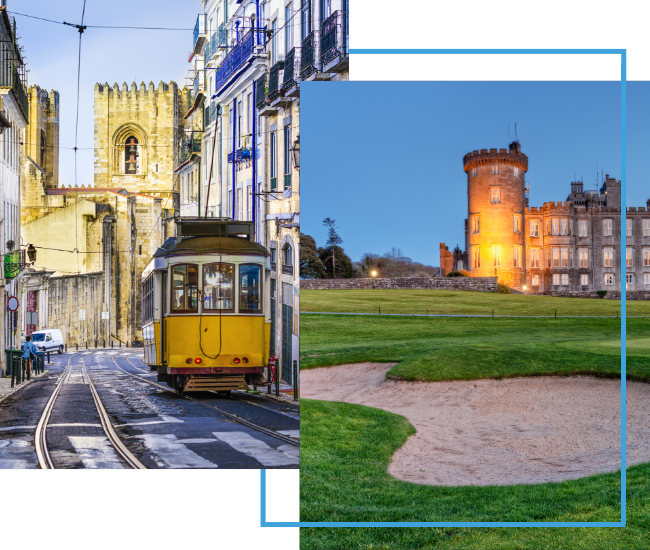 FX Excursions
FX Excursions offers the chance for once-in-a-lifetime experiences in destinations around the world.
Explore Excursions
More than 22 million visitors pour into Bangkok each year, adding to the roughly 11 million residents of the Thai capital famous for its bustling streets. Packed with food carts, markets and cultural spectacles, life in Bangkok is unusually defined by its vibrant street scene, both day and night. That means you don't necessarily need a solid plan when heading out on any given evening.
Sponsored Content
One affordable plan can protect an entire year of trips: business or pleasure, short or long, domestic or international.
As first-time restaurateurs, but with plenty of hospitality-related experience, Ria and Kevol (Kev) Graham were not entirely comfortable opening their first restaurant in the Brooklyn neighborhood of Williamsburg, where several upscale restaurants and 5-star hotel dining is just a block away. And to make matters worse, they opened in July 2020, when New York City was in the middle of the COVID-19 pandemic.