As cities across the globe ramp up sustainability efforts, top standouts employ initiatives such as adding green space, boosting access to local produce and organic foods, prioritizing zero waste initiatives and offering an array of sustainable public transit options.
Scandinavia boasts many of the world's greenest cities. Sweden made history as the world's first country to pass an environmental protection act in 1967 and hosted the first United Nations conference on the global environment in 1972. Today the Swedish government aims to go fossil-free by 2045 and achieve 100 percent renewable energy.
Gothenburg ranked as the world's most sustainable destination for the sixth year in a row in the Global Destination Sustainability Index, while Stockholm took honors as the world's most sustainable city in 2022, according to the economics and sustainability magazine Corporate Knights. Stockholm's commuter trains, trams and metro are powered by 100 percent clean energy, and the city has a goal of having a park or green space within 300 meters (984 feet) of every resident. Stockholm also encourages urban farming with its abundant community gardens.
Meanwhile, Denmark aims to be entirely independent of fossil fuels by 2050. Last year solar and wind energy generated nearly 60 percent of the country's electricity. Denmark also boasts the highest consumption of organic food in the world per capita. Its capital, Copenhagen, leads the world's cities with the greatest number of cyclists, with 62 percent of its residents commuting to work or school on two wheels.
Oslo, Norway, is truly a green city, with 1 million trees growing within its urban zone. Oslo also has a goal of zero emissions by 2030. Outside Scandinavia, other European cities leading in sustainability efforts include Amsterdam, with its 300-plus miles of bike paths; Vienna, with more than 130 farmers markets; Berlin, which boasts more parks than any other city in Europe; and Paris, which features 900 miles of bike lanes and aims to ban gas-powered cars by 2030.
In Asia, Tokyo and Singapore both garner attention for sustainability efforts. Tokyo aims to be the green city of the future with 50 percent renewable energy use by 2030 and phasing out gas-only cars. Singapore touts its OneMillionTrees movement, launched in 2020, aiming to plant 1 million additional trees by 2030.
Vancouver leads the way in North America, with its sights set on becoming the most sustainable destination on the planet. By 2050, 100 percent of the city's energy use will be derived from renewable sources. Zero Waste 2040 is another vision. Down the coast, San Francisco's Muni transit operates the greenest fleet of any city in North America. Its CleanPowerSF is poised to deliver a 100 percent renewable electric supply by 2025.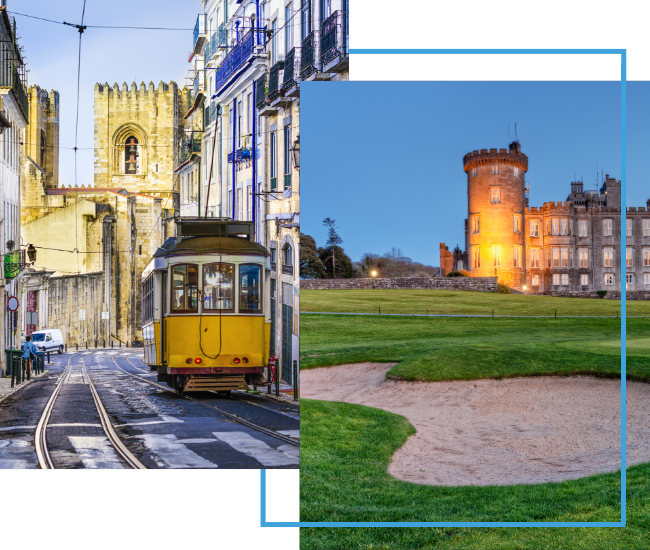 FX Excursions
FX Excursions offers the chance for once-in-a-lifetime experiences in destinations around the world.
Explore Excursions
As first-time restaurateurs, but with plenty of hospitality-related experience, Ria and Kevol (Kev) Graham were not entirely comfortable opening their first restaurant in the Brooklyn neighborhood of Williamsburg, where several upscale restaurants and 5-star hotel dining is just a block away. And to make matters worse, they opened in July 2020, when New York City was in the middle of the COVID-19 pandemic.
Sponsored Content
Exclusive Sailing with Global Traveler
In addition to intimate settings, smaller staff-to-passenger ratios, and personalized food and beverage options, river cruises have the advantage of providing a deeper dive into a region's culture, food and history. The Rhine, Rhône and Danube in Europe and the Mississippi River and St. Lawrence in North America have much to offer travelers with their itineraries, tying together beloved cities and lesser-known destinations along their routes.