If you're longing for a getaway with altitude, there's a lot to explore in Peru that's new. Here are a few options to consider:
Love to hike? Intrepid Travel will take you to the Quarry Trail in Sacred Valley. Beginning in 2024, the company includes a brand-new section to explore. Along the way, enjoy views of the breathtaking Perolniyoc Cascade waterfall, the 14,560-foot-high Kuychicassa Pass and a sun gate overlooking Ollantaytambo.
At the Museum of Contemporary Art of Lima (MAC), Color: The Knowledge of the Invisible is a new exhibition presented in collaboration with the Telefónica Movistar Foundation exploring the concept of color in a mixed-media presentation of works by Peruvian and international artists. On view until March 23, 2024, the exhibit includes historical photographs, postcards, paintings, books, vinyl records, screen prints, posters, advertisements, lithographic pieces, illustrations, installations and more.
Until Dec. 31 travelers can enjoy free entry to Kuélap fortress. Located at the summit of Cerro Barreta in the Utcubamba River valley southwest of the city of Chachapoyas, the fortress was constructed of limestone blocks between the 11th and 14th centuries by the Chachapoyas culture.
New lodging includes NOMAD Urban AQP from Nomad Hotels Group. This "home-boutique" property aims to be a nexus for digital nomads and includes workspaces such as qASA Care coworking, event and leisure spaces, a Music Corner, the AMBAR bar and INDIGO restaurant.
At the soon-to-open nhow hotel in Lima, Peruvian myths, traditions and rituals are explored through a modern lens. Traditional colors and patterns are featured throughout, blended creatively with 21st-century pop culture.
For new culinary experiences, head to Mauka, where native crops, grains and seeds are transformed by Pía León into heritage dining adventures. The restaurant is located in Cusco at the Palacio Nazarenas Hotel.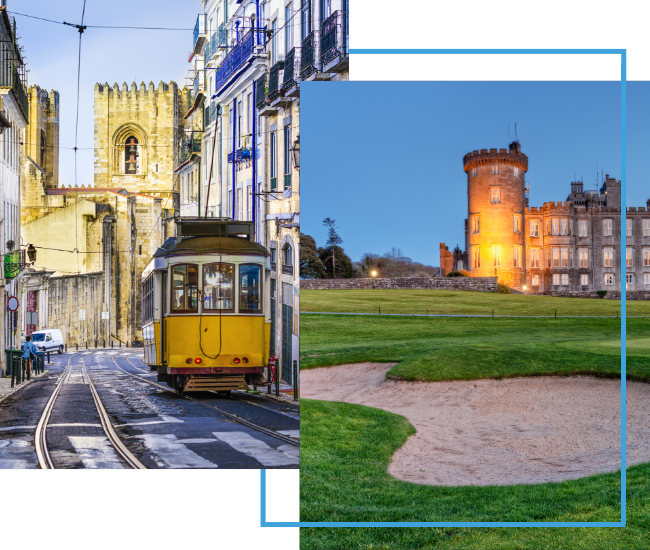 FX Excursions
FX Excursions offers the chance for once-in-a-lifetime experiences in destinations around the world.
Explore Excursions
As another phenomenal year of travel comes to an end, it's time, as always, for Global Traveler to celebrate and award those who do it best as we announce the 2023 winners of the GT Tested Reader Survey awards. But that's not the only cause for celebration here: We've hit another major milestone, as this marks our 20th year honoring the best of the best inn world of travel!
Sponsored Content
The Islands of Tahiti offer a range of captivating activities for travelers with diverse interests, from hiking to breathtaking waterfalls, riding horses on secluded beaches; swimming with sharks; or immersing in Polynesian culture through traditional dance, music and art. For watersports enthusiasts, the crystal-clear lagoons offer exhilarating experiences like surfing, kiteboarding and paddleboarding. And if you're looking to relax, the pristine beaches, overwater bungalows and tropical sun offer the perfect setting. With 118 islands and atolls to explore, island hopping is an excellent way to experience the full diversity of The Islands of Tahiti. With its blend of adventure, culture and relaxation, The Islands of Tahiti offer a truly unique travel experience.
The highly anticipated GT Tested Reader Survey has more reason to celebrate in 2024 than ever before. This year marks the 20th anniversary of our GT Tested Reader Survey awards, with many of the winning brands earning milestone accolades for years of dedicated and consistent service.