The sandhill crane is one of nature's oldest surviving bird species, with fossil estimates suggesting they existed about 10 million years ago. Revered in many cultures around the world, they signify a grace and primal elegance accentuated with their clarion calls and courtship dances. Come early spring, about 80 percent of all North American sandhill cranes converge on a 75-mile stretch of Nebraska's Platte River. It is here more than 500,000 cranes tally a bit for a major stopover, fattening up on corn and grains for their northward migration. They are heading to their nesting grounds in the sub-Arctic regions of Canada, Alaska and Siberia. Some have labeled this magnificent migration one of the top 10 migrations in the natural world. Even renowned anthropologist Jane Goodall, who comes every year to the Platte, likened the event to some of the great wildlife experiences she witnessed in Tanzania. With birders, photographers, naturalists, outdoor enthusiasts and the simply curious coming from around the world to participate in this bucket-list experience, accommodations and bird blinds can be at a premium. For those who desire a more private and upscale experience, the VIP Crane Trust experience may be just right. A unique outdoor adventure, it's the only one of its kind in the world.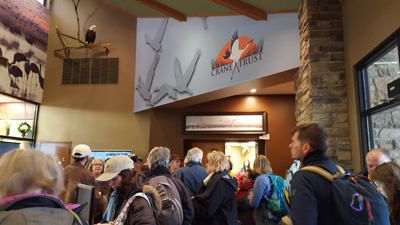 With a total of 10 units, the Legacy Cabins and the President's Cabin offer an all-inclusive, VIP crane experience geared for executives, businesses, friends and families. The Legacy Cabins feature a back patio with a prairie view, while the President's Cabin opens to a back deck overlooking a pond with both a dock and gas fire pit, ideal for extended conversation. The experience includes a wine and cheese reception with an educational orientation, an evening crane viewing in the heated VIP Pietrok Family Blind and a catered dinner with a video presentation. After a restful night's sleep, the next morning starts before dawn with coffee and snacks as well as a morning crane viewing in the VIP blind. This is followed by hot breakfast with a 10 a.m. departure.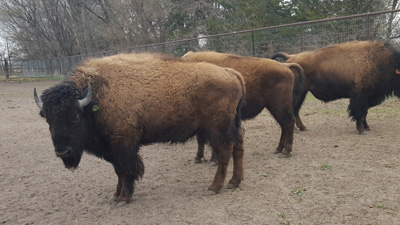 Many VIP guests gain a completely new perspective on grasslands and the migration, as well as a new appreciation for the vital role of both wetlands and the prairie. Guests come from both U.S. coasts as well as the Midwest, and as far away as Europe. With high demand for the limited number of cabins, it's important to book as early as possible. Reservations start in late July 2016 for the 2017 sandhill crane season. Interested parties should call Sandy Douglas at 402 651 7033 or email [email protected] to be added to a notification list. While sandhill crane viewings are seasonal, there are other VIP experiences outside March and April. Year-round Crane Trust excursions designed for small groups of four are available for prairie hikes, fat bike tours, guided photography and bird-watching safaris. During April and May, a prairie chicken quest is on the table, with kayak excursions May through October and wildflower excursions from June through August. The Crane Trust mission is "the protection and maintenance of critical habitat for whooping cranes, sandhill cranes and other migratory birds along the Big Bend Region of the Platte River Valley." In 2012, the Crane Trust acquired the Nebraska Nature & Visitor Center to fulfill its mission by providing a more active gateway and resource for community outreach and education. It also re-introduced plains bison to the Platte River ecosystem, with a small bison exhibition herd on the property.
9325 South Alda Road Wood River, NE 68883
FX Excursions
FX Excursions offers the chance for once-in-a-lifetime experiences in destinations around the world.
Sponsored Content
United Airlines remains firmly committed toward sustainability in aviation. The latest development in its eco-conscious goals includes working with Oxy Low Carbon Ventures to commercialize the production of sustainable aviation fuels (SAF) with biotech firm Cemvita Factory. Cemvita looks to develop a revolutionary new way to produce SAF by using carbon dioxide and synthetic microbes. Additionally, United Airlines Ventures (UAV) recently announced an equity investment in Fulcrum, and United has invested more in SAF production than any other airline in the world.
Escape to Italy's Gavi region and settle in for one of the new experiential summer stay offerings within the peaceful setting of Locanda La Raia. The intimately proportioned, 12-room boutique mansion hotel is located between the cities of Milan and Genoa. The setting? A 180-hectare estate comprised of vineyards, meadows and forests of chestnut trees, elderflower and acacia, all of which provide a habitat for birds and wildlife.