SPOIL THEM ROTTEN, WHY DON'T YOU? There is no doubt February is all about the ultimate love statements. Shower your lover with gifts of desire and luxury. From hand-dipped sweet treats to brilliant exotic diamonds, your expressions of affection will send your significant other into blissful daydreams.
Philip Stein
There is no time like Philip Stein. Of course, we chose a red wristband for passion. Revel in beauty, balanced with design elements to help the wearer "live in tune" with Earth's natural frequencies every day and on all occasions. $250.
philipstein.com
Kataoka Jewelry
Designer Yoshinobu Kataoka is the brilliant mastermind of Kataoka Jewelry, founded on the goal of making women who rarely wear jewelry want to wear jewelry. Lavish pairings from rose emerald sapphires to round, brilliant-cut diamonds make this brand highly sought after. The talented craftsmen and women of Kataoka design one product at a time to present perfection to the consumer. $1,680–2,800.
kataoka-jewelry.com
Peryton
Give her the Peryton Insouciant for your next weekend getaway. Functionality at its finest, this classic cream cross-body handbag will have her draped in bespoke brilliance. Designer Gina Love infuses passion and affection of artistic craftsmanship to create limited quantities of immaculate leather goods. Make her less pedestrian and the polar opposite of ordinary with a rare gift from Peryton. $3,620.
Laurent Gerbaud
Belgian chocolates — need we say more? Make an indelible impression with a romantic rendezvous: Do not just buy the chocolates; make it an adventure. A quick weekend jaunt to Brussels to create your chocolates with world-renowned chocolatier Laurent Gerbaud will illustrate thoughtfulness, preparation and planning. Be sweet, make the sweets and surprise your sweetie with chocolate by Laurent Gerbaud. $69.
chocolatsgerbaud.be
Keith and James
Flatter him or her with a fedora. Designer James Keith helps you top off your ensemble with amazing millinery. Be the red in the room. The signature red suede brim of each hat is eye-catching while screaming passion, style and … "Will you be my Valentine?" $495.
keithandjames.com
KZ Noel
A black heart for Valentine's Day? Well, yes, especially if it is an interpretation from designer KZ Noel. Grab your global-influenced jewel, layer it and pepper your sweetie pie with this amazing collection. Buyer beware: Once you start with KZ Noel, your addiction will long to be fed from season to season. The good news is you can rest assured your neck and wrist will sparkle and dance. $2,200.
kznoel.com
Becker Vineyard Rosé
Taste the rosé. Jump on the jet and make it a date if you really want to say "I love you" at Becker Vineyards, along the Fredericksburg Wine Road in Texas. Liquid libation always makes a thoughtful and provocative gift, and perhaps the rosé will set the mood. $19.95.
beckervineyards.com
Simon G.
Diamonds are a girl's best friend, but 18k gold and rubies are no slouch, either. Simon G. makes it easy for onlookers to gawk and for any jaw to drop. Fit for a queen, this ultimate luxury brand is what Valentine's Day is all about. Celebrate, live and love in grand style with these exquisite gems and baubles. $2,970.
simongjewelry.com
Jada Loveless
Keep it classic and timeless this Valentine's Day. Authentic alligator is never not cool. Jada Loveless tickles and delights with flirty, vibrant colors in exotic skins. This time, wow with the pink clutch. You are sure to be a winner in the Valentine's Day gifting category. $6,900.
jadaloveless.com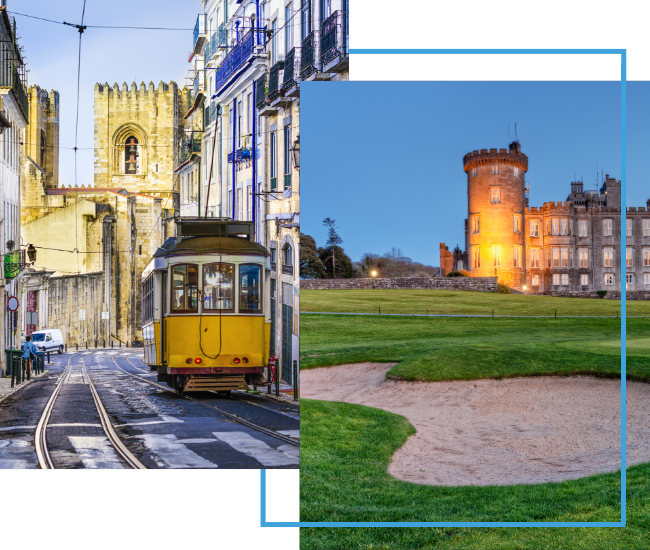 FX Excursions
FX Excursions offers the chance for once-in-a-lifetime experiences in destinations around the world.
Explore Excursions
There may not be snow in Los Angeles this season, but Waldorf Astoria Beverly Hills is certainly full of the holiday spirit, with Christmas, Hanukkah and New Year's events happening in the hotel's gorgeous event spaces.
Sponsored Content
Don't risk losing all the money you've spent if you must cancel your trip at the last minute. Allianz Travel Insurance can give you:
Looking for fun things to stuff into the toe of a few holiday stockings? Here are some great choices: