Specializing in bespoke adventures in some truly spectacular locations, Up Norway proves sustainability and luxury can go hand in hand. Ideal for families and small groups, the newly launched Coastal, Rural and Urban Norway Journey takes travelers on an immersive, eight-day expedition embracing the concept of slow travel.
The Rural segment of the trip begins with arrival in Trondheim, where travelers will head out along The Golden Road loop in their own Polestar electric car, heading north along rugged coastline rimmed with thick forests and glittering fjords. Experiences along the way take in local food and spirits, beer and handcrafted goods. Travelers also enjoy award-winning cheeses that can be paired with fresh, local juices.
For the Coastal portion of the journey, participants board a boat to the village of Veiholmen, located off Edøy on the island of Smøla. Fences are illegal in Veiholmen, leading to the next day's activity: småtta, the practice of walking through private gardens. The town's oldest boathouse provides the setting for dinner, where regional dishes include pickled herring and saltfish dumplings. Other activities include a wildlife-spotting kayak expedition and the opportunity to row a traditional, Viking-esque boat.
The last stage of the trip embraces the Urban component, with dinner at Michelin-starred Speilsalen and a tour to view Trondheim's iconic wooden buildings (many of which have been transformed into bars, shops and restaurants) during a private sailing down the Nidelva River.
This new journey is offered year-round. Prices begin at $3,848 per person based on six guests traveling together. Lodging, all local transfers, privately guided tours, select meals and a digital itinerary are included.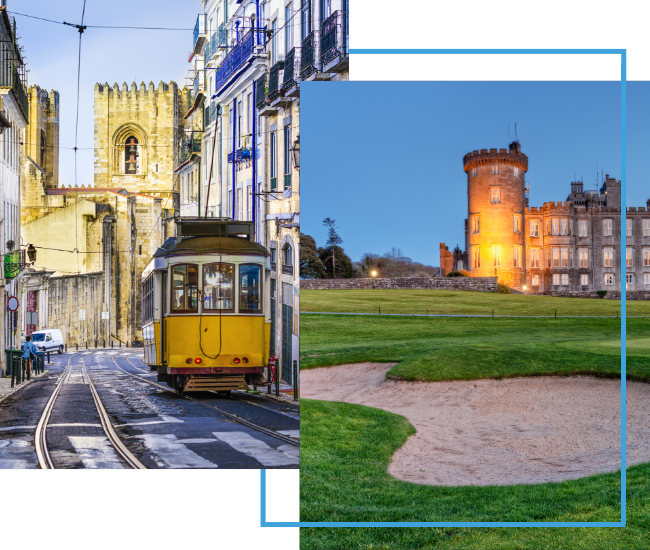 FX Excursions
FX Excursions offers the chance for once-in-a-lifetime experiences in destinations around the world.
Explore Excursions
More than 22 million visitors pour into Bangkok each year, adding to the roughly 11 million residents of the Thai capital famous for its bustling streets. Packed with food carts, markets and cultural spectacles, life in Bangkok is unusually defined by its vibrant street scene, both day and night. That means you don't necessarily need a solid plan when heading out on any given evening.
Sponsored Content
United Airlines is in the midst of a major initiative to modernize its fleet over the next several years. After first announcing the plan in 2021, planes fitted with United's signature interior are finally beginning to appear across the airline's narrowbody fleet of Boeing and Airbus planes. United flyers are sure to notice these enhancements from the moment they step on board: Each new or updated plane sports remodeled seats, seatback entertainment screens for everyone, Bluetooth connectivity and more, all adding up to a better experience on every journey.
As another phenomenal year of travel comes to an end, it's time, as always, for Global Traveler to celebrate and award those who do it best as we announce the 2023 winners of the GT Tested Reader Survey awards. But that's not the only cause for celebration here: We've hit another major milestone, as this marks our 20th year honoring the best of the best inn world of travel!