"Dubai is infamous as an expensive oasis in the desert, and looking around you can understand why. With all the high-rise buildings and luxury boutiques, the city is certainly built for the extremely wealthy, but that doesn't mean you can't enjoy it on a budget. Here's how to spend the day in Dubai with 367 dirham…"
Read more at trazeetravel.com.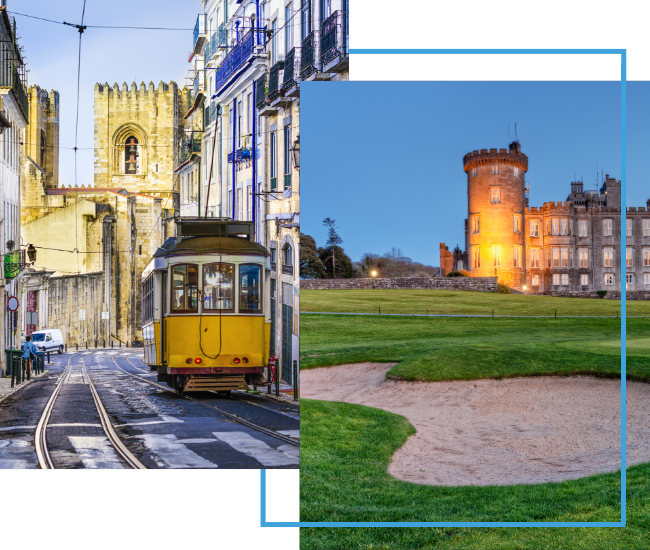 FX Excursions
FX Excursions offers the chance for once-in-a-lifetime experiences in destinations around the world.
Explore Excursions
More than 22 million visitors pour into Bangkok each year, adding to the roughly 11 million residents of the Thai capital famous for its bustling streets. Packed with food carts, markets and cultural spectacles, life in Bangkok is unusually defined by its vibrant street scene, both day and night. That means you don't necessarily need a solid plan when heading out on any given evening.
Sponsored Content
The Islands of Tahiti offer a range of captivating activities for travelers with diverse interests, from hiking to breathtaking waterfalls, riding horses on secluded beaches; swimming with sharks; or immersing in Polynesian culture through traditional dance, music and art. For watersports enthusiasts, the crystal-clear lagoons offer exhilarating experiences like surfing, kiteboarding and paddleboarding. And if you're looking to relax, the pristine beaches, overwater bungalows and tropical sun offer the perfect setting. With 118 islands and atolls to explore, island hopping is an excellent way to experience the full diversity of The Islands of Tahiti. With its blend of adventure, culture and relaxation, The Islands of Tahiti offer a truly unique travel experience.
As another phenomenal year of travel comes to an end, it's time, as always, for Global Traveler to celebrate and award those who do it best as we announce the 2023 winners of the GT Tested Reader Survey awards. But that's not the only cause for celebration here: We've hit another major milestone, as this marks our 20th year honoring the best of the best inn world of travel!