Ports of Call: Regensburg, Germany; Passau, Germany; Melk, Austria; Vienna, Austria; Bratislava, Slovakia; Budapest, Hungary
Embarkation/Disembarkation: Our "Dashing Through the Danube" itinerary aboard U River Cruises' The A was due to arrive in Regensburg, Germany, Dec. 27; however, river conditions meant the boat could not dock there, so our itinerary changed slightly, instead spending two days in Passau, with a daytrip by bus to Regensburg. As a result, U River Cruises offered complimentary bus transfers from Munich Airport to the port in Passau and made the appropriate arrangements for transfers and activities in Regensburg. What could have been a hectic, last-minute change (beyond the cruise line's control) was instead a minor change with minimal headache.
Upon arrival in Passau, check-in was easy. Within minutes we were unpacking in our cabin. An early-morning flight home from Budapest meant we departed the ship rather early, and the crew laid out breakfast boxes for us and arranged for a taxi to the airport. The manager on duty even waited street-side in the bitter cold for the taxi while we waited in a less windy area.
Guest Quarters: Our cabin was small, as expected on a river cruise, but efficient, using space-saving tricks and added storage areas to make these cabins functional. Upon entry, a closet stood to the right and the bathroom, with marble accents, to the left. The bathroom boasted a sink and counter, toilet and stall shower. As you entered the room, a desk was tucked into a corner, and a TV lived inside a mirrored wall opposite the king-sized bed. On the desk were the handheld audio guides, one per passenger, we'd use on excursions. On each side of the bed stood hybrid closets/ nightstands, and space under the bed held our unpacked suitcases. A French balcony with cantilevered shutters was the final touch.
Services/Amenities: We truly had a wonderful holiday cruise with U River Cruises. I'm glad we opted for a wintertime sailing … enjoying the cities still decked in their holiday finest, seeing towns and villages sprinkled with snow and cuddling on romantic activities. And river cruising is truly like a floating boutique hotel. We covered four countries in eight days and unpacked once. Overnights and late departures in the cities allowed people to experience the nightlife and more fully immerse in a destination.
Each cruise has two U Hosts in the crew who lead activities and communications. You won't find paper itineraries; everything is handled electronically, with the days' schedules on the in-room TV and group announcements and chats via a What's App group. I found the included group walks and tours a great way to orient with the cities.
Dining flip-flopped between buffets and plated dinners, and all the food was delicious. We didn't opt for a beverage package, but options are available. The epic dessert presentation on the last night was a delicious send-off. Dining is available during two-hour timeframes, but passengers can come and go as they please within those hours. There's always access to hot beverages and water, spa services and laundry.
A lounge remains open all day, with a bar and menu as well as snacks. Board games, foosball and more are available to guests, and the windows make this a great spot to lounge while sailing picturesque spots like the Wachau Valley. In warmer weather there's an upstairs indoor/outdoor deck and bar. Ship activities include guest DJs, karaoke, paint nights, fitness activities and more on a daily basis.
We also chose some of the for-purchase excursions, our favorite a wintertime tour in Passau that meandered along the Danube into small German villages where we were greeted by singing and local delicacies. We had a great time exploring each city but wished our time in Bratislava hadn't coincided with New Year's Day, as most shops were closed. One of our best decisions was to avoid the throngs of people in Vienna on New Year's Eve and celebrate from The A's roof deck. We saw 360-degree fireworks, enjoyed free-flowing Champagne, mingled with the friendly and fun crew and had an amazing time. Another must: Go to the upper deck as you sail into Budapest at night, even in cold temperatures, because it's a spectacular setting.
TOP TAKEAWAYS:
◆ Unfortunately, my fiancé came down with an illness, so we missed the first day in Regensburg; the crew took time to ensure he was okay and were incredibly helpful. On the first night, when they noticed he wasn't eating, they brought over consommé and ginger ale and checked to see if we needed toast, tea and water the next day. One of the crew helped me locate a pharmacy in Passau and wrote down the names of the medications we needed in German.
◆ The small size of the boat and the laid-back atmosphere of the cruise experience led to a family-like feel on board. Friendships formed among people who had been strangers just a few days prior. We still talk to a couple we met and hope to cruise with them again someday!
◆ U River Cruises is a newer river cruise line from Uniworld Boutique River Cruise Collection. With a goal to bring river cruises to a new audience, it revolutionized the industry by bringing a more casual, laid- back approach to river cruising. We sailed on the last sailing of 2018, its inaugural season, and I've noticed the line made some changes and adjustments, proving itself a versatile, adapt- able line that aims to introduce programs and offerings tailored to passengers' needs and wants. I'm excited to see what's ahead for U River Cruises.
U RIVER CRUISES ubyuniworld.com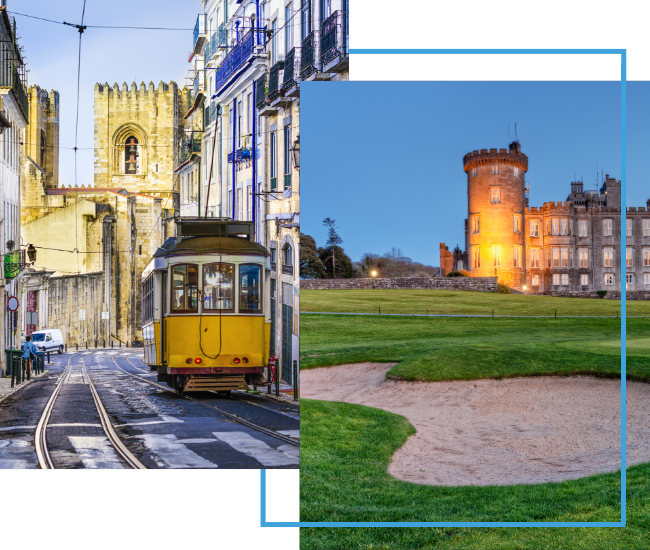 FX Excursions
FX Excursions offers the chance for once-in-a-lifetime experiences in destinations around the world.
Explore Excursions
Less than five years ago the world's first hybrid cruise ship, Hurtigruten Expeditions' MS Roald Amundsen, set sail for Antarctica in November 2019 with 450 passengers. The battery-hybrid-powered ship, named for the first man to cross the continent and reach the South Pole, was built specifically for voyages in polar waters. Its battery-hybrid power reduces the ship's consumption and CO2 emissions by 20 percent compared to equally sized ships.
A few months ago, I flew Polaris business class on a United flight from Dulles (IAD) to Paris (CDG). It was only when I got to my hotel in Paris I realized that I didn't have my iPad or its bag or accessories. Since I had been working on it in the restaurant in the Polaris lounge and then went directly to the gate, I knew I either left it propped up on my table when I packed up or in my business-class seat. But what was the best method to alert the airline about my careless mishap and (hopefully) retrieve it? With spotty data and WiFi, searching for information on my phone was frustrating and slow. Here's what I learned from the anxiety-inducing experience (and unexpected ending) about what to do if you leave something behind on your flight: