Tunisia has long been a stable, low-profile beacon of calm in a region struggling with poverty and prone to civil war, extremism and tyrants. Sharing borders with Algeria and Libya, it might have been expected and even understandable for Tunisia to be drawn into the disorder that has plagued its neighbors and the spate of religious violence that has tarnished the reputation of many countries in the region. Instead, Tunisia and its capital Tunis, a metropolis of 1.2 million, have some- how toed the line and continue to set an improbable standard for political stability and progressive social policies, resulting in a steadily developing middle class.
Some assert this aura of peace and tight-ship appearances are the product of the government's often severe media censorship and human rights abuses. Indeed, the U.S. State Department's annual Country Reports on Human Rights Practices for 2006, released on March 6, blasts Tunisia, opening with the statement: "The government continued to commit serious human rights abuses. There were significant limitations on citizens' right to change their government. Members of the security forces tortured and physically abused prisoners and detainees." And that was only the introduction.
Tunisia gained its independence from France in 1956, Tunis was named the capital, and authoritarian rule by Habib Bourguiba commenced, enduring until he was forced from office in 1987. Certainly no angel, Bourguiba nevertheless led Tunisia through estimable growth, repressed Islamic fundamentalism, established rights for women unmatched by most Arab nations and took a moderate, non-aligned foreign relations stance. Bourguiba was succeeded by Zine al- Abidine Ben Ali who was re-elected in October 2004, winning 94.4 percent of the vote.
Tunis sits at the end of Lake Tunis, more natural harbor than lake, which opens directly into the Gulf of Tunis and the Mediterranean Sea via a narrow canal dredged by French colonial authorities in the late 19th century. About 70 percent of its external trade is handled by the outer harbor at La Goulette, which is linked to Tunis by road and rail lines. Equipped with this geographic ideal, Tunis' role as a trade center has been a growing reality since it started dismantling its tariffs in 1996, strengthened by the signing of the European Union-Tunisia Association Agreement in 1998. Today Tunisia is the most advanced of the European-Mediterranean partners as a free trade area. Tunisia is also part of the Agadir free trade agreement between Egypt, Jordan and Morocco.
The offices of almost all government departments and agencies and the headquarters of leading banks and large companies are located in Tunis. Some 50 percent of Tunisia's industrial establishments are within the Tunis city limits and on the port; primary industries include textiles, leather, food processing, olive oil, clothing, carpets, cement, paper, wood products and metal building structures. The country's economy, however, is traditionally based on agriculture — still a leading industry today, though more so in outlying areas than in Tunis — pro- ducing wheat, barley, olives, dates, sugar beets, citrus fruit and almonds.
Tunisia's other primary economic endeavors include energy and the production and export of petroleum and phosphates from some of the largest reserves in Africa. Petroleum reserves were discovered in 1964 in the Sahara, near the Algerian border. Production began in 1966 and subsequent oil discoveries (largely in the Gulf of Gabes) and modernization in the extraction process have made the country increasingly self-sufficient. Iron ore, zinc, lead and salt are also mined.
With a successful economic reform program launched in 1986 and steady support from the European Commission, the World Bank and the International Monetary Fund, Tunisia managed average GDP growth of 5 percent per year between 2003 and 2006, dropping to 4 percent in 2006 overall. Inflation rose to 4.6 percent in 2006,  up from 3.8 percent in 2004.
The government's formerly tight control of economic affairs has gradually diminished over the past decade. Among other accomplishments, Tunisia has increased privatization and simplified its tax structure. Yet numerous economic challenges still need to be addressed, including job creation, continued pursuit of privatization, restructuring of the financial services sector, strengthening of the private sector, reduction of the trade deficit, improved government efficiency and further liberalization of the investment code to increase foreign investment. To that end, Tunisia is developing a foreign investment regime, which will reportedly include the freedom to invest in numerous sectors and a "one-stop window to simplify all administrative procedures."
Tourism is strong, thanks to beaches, Roman ruins and prices below other Mediterranean destinations. Tunis' primary tourist sights are the Medina in the city center, a UNESCO World Heritage Site since 1979, containing some 700 monuments, including palaces, mosques, mausoleums, madrasas and fountains dating from the Almohad and the Hafsid periods. Additionally, there's the internationally famed Bardo National Museum and Carthage, northeast of the city, with its ancient ruins, museum and the Moorish-style village of Sidi Bou Said, all linked to the city center by the TGM suburban railroad.
With an environment so seemingly composed and hospitable, Tunis has long been a top destination for foreign companies looking to establish a North African presence. Even the United Nations gave it a nod — though many attendees did not share this vote of confidence — by staging its largest summit ever there in 2005, focusing on information technology. Amid airtight security, the summit went off largely without a hitch, though Tunisia took a few condemnations on the chin, particularly the parting chides from the U.S. delegation saying that Tunisia's government "did not take advantage of this important opportunity to demonstrate its commitment to freedom of expression and assembly in Tunisia."
An ongoing inquiry, chiefly by international groups, into human rights abuses in Tunisia continues today. As the 2005 U.N. summit was kicking off, a reporter from the French newspaper Libération, investigating human rights abuses, said that he was beaten, stabbed and gassed by security forces. Furthermore, Human Rights Watch has alleged that outspoken dissidents who have criticized the Tunisian government online have been jailed, while opposition Web sites are regularly blocked.
Despite ongoing reform issues concerning both human rights and freedom of expression, Tunisia has maintained a strong collaboration with the European Union, while keeping sunny relations with most of its international partners. Its recent noteworthy foreign-friendly efforts have included promoting the relaunch of the Arab Maghreb Union, a Pan-Arab trade agreement aiming for economic and political unity in Northern Africa, and publicly supporting the Middle.
---
Entry Requirements
For U.S. passport holders, a visa is not necessary for stays of up to four months. American citizens of Tunisian origin are expected to enter and exit Tunisia on their Tunisian passports. If a Tunisian-american succeeds in entering using a U.S. passport, the traveler will still have to present a Tunisian passport to exit the country.
---
More Information
Embassy of Tunisia
1515 Massachusetts Ave. N.W.
Washington, D.C. 20005
tel 202 862 1850
http://tunisiaembassy.org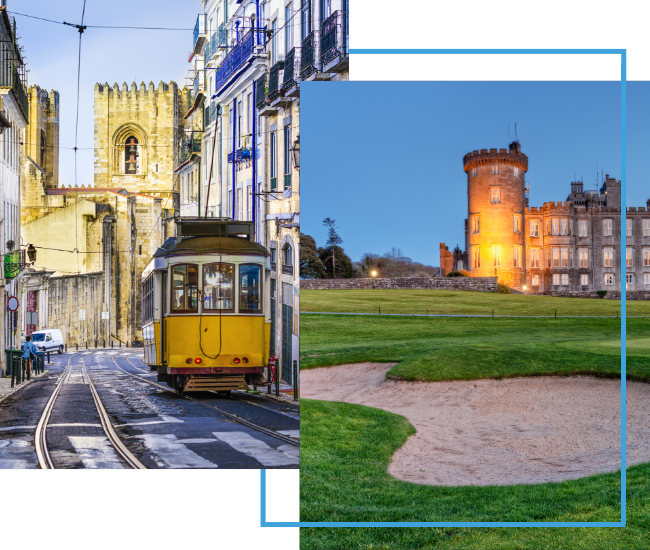 FX Excursions
FX Excursions offers the chance for once-in-a-lifetime experiences in destinations around the world.
Explore Excursions
Everyone loves a good Christmas tree, but these iconic hotels around the world take it one step further with designer-styled trees illuminating lobbies and public spaces, wowing all who enter. From Lela Rose to Louis Vuitton, don't miss these ultra-luxury trees redefining tree decorating as we know it.
Sponsored Content
The Saronic or Argo Saronic Islands of Greece call travelers to explore its seven small islands and islets brimming with history, natural sites and more. With most easily accessible by boat, the islands' proximity to ports of Athens make the Saronic Islands an ideal destination for those preferring shorter boat rides. In fact, trips from Athens ports to the islands take only between 10 minutes and two hours, depending on the island you choose, making them perfect for day or weekend trips. From Piraeus port, you can access Hydra, Spetses, Aegina and Poros directly. Come explore these stunning islands with us and find the inspiration to plan your next trip to these islands. Hydra Hydra town curves around a slope overlooking the Argosaronic Gulf like an amphitheater and is considered one of the most romantic destinations in Greece. Most unique to the island is its lack of vehicles. People on the island get around on mules and donkeys as well as water taxis, making for a peaceful and laid-back day. Hydra lies a two-hour ferry ride from Piraeus port in Athens.
More than 22 million visitors pour into Bangkok each year, adding to the roughly 11 million residents of the Thai capital famous for its bustling streets. Packed with food carts, markets and cultural spectacles, life in Bangkok is unusually defined by its vibrant street scene, both day and night. That means you don't necessarily need a solid plan when heading out on any given evening.