For every study announcing the benefits of alcohol, another comes out stressing the risks. The conflicting information can be confusing and frustrating. So, should you stop drinking? Here are the facts.
Though it is unclear whether alcohol's health benefits outweigh its risks, what is clear is that anything more than moderate drinking can negate the good effects that alcohol has on the body. What is moderate drinking? Two drinks a day for a man, one drink a day for a woman. And what constitutes a drink? It is defined as 12 ounces of beer, 5 ounces of wine or 1.5 ounces of 80-proof liquor.
Keep in mind that anyone 65 or older should not have more than one drink a day. Age-related changes in the body means that it processes alcohol more slowly, leading to quicker intoxication and increasing alcohol's damaging effects.
Regarding the benefits of red wine: Drinking one to two glasses each day has been shown to protect against cardiovascular disease. This is largely due to antioxidants, such as resveratrol, in the grapes' skin that reduce the effects of LDL ("bad" cholesterol) on the lining of the heart's blood vessels and also decrease the potential for clots. (Note: Non-drinkers can buy resveratrol as a dietary supplement.) Scientists have found another plus for red wine: Men who drink one to four glasses a week reduce their risk of developing prostate cancer by about 50 percent. Beer, hard liquor and white wine do not have a similar effect.
So, is it OK to enjoy your wine with dinner? That's up to you and your doctor.
Moderate alcohol consumption may reduce your risk of dying of a heart attack or stroke. It may also decrease your chance of developing heart disease; peripheral vascular disease; intermittent claudication (a circulation problem that causes pain in your legs when you walk); gallstones; and, possibly, diabetes.
On the other hand, excessive alcohol use can lead to serious health problems, including gastrointestinal, oral, pharynx, larynx, esophageal and liver cancers, as well as breast cancer in women. Overindulgence can cause acute and chronic pancreatitis, especially in people with high serum triglycerides, and is associated with hypertension, heart failure, elevated serum triglycerides and sudden death in people with cardiovascular disease. It can cause miscarriages, and injuries resulting from impaired motor skills in car crashes, falls and other accidents. Alcohol abuse can cause chronic alteration in brain function, testicular shrinkage, male breast enlargement, fat deposits in the liver, blood clotting abnormalities, vitamin deficiencies, chronic skin alterations and death.
Too much alcohol can cause stroke, alcoholic cirrhosis of the liver and fetal alcohol syndrome, including slow growth and nervous-system problems. Heavy drinking disrupts sleep and increases the likelihood of sleep apnea. It can cause impotence — 25 percent of male alcoholics become impotent even after they stop drinking. Diabetic neuropathies are irritated and worsened by alcohol.
People with certain health conditions should not drink at all: for instance, those who have had a hemorrhagic stroke, liver disease, pancreatic disease or precancerous signs in the esophagus, larynx, pharynx or mouth. People who have a family history of alcoholism should be particularly cautious when it comes to drinking, because they, too, are at risk for the disease.
Carefully weigh the positives and negatives of moderate drinking, and decide for yourself whether it is right for you. Be sure to consult your doctor if you have questions. Above all, never feel pressured to drink. It is extremely rare that a medical expert would encourage a non-drinker to start imbibing alcohol, because drinking does more overall harm than good. If you do drink, be sure to do it responsibly, safely and in moderation. For more information, visit www.nih.gov.
---
Warning Label
The Food and Drug Administration requires all over-the-counter (OTC) pain relievers and fever reducers to carry a label warning those who consume three or more drinks a day to consult their doctors before using the drug. Prescription pain medications carry similar warnings. Alcohol can interfere with many drugs, both prescription and OTC. To be safe, check with your pharmacist if you take:
Antibiotics
Anticoagulants
Antidepressants
Anti-diabetes medications
Antihistamines
Anti-seizure medications
Beta blockers
Pain relievers
Sleeping pills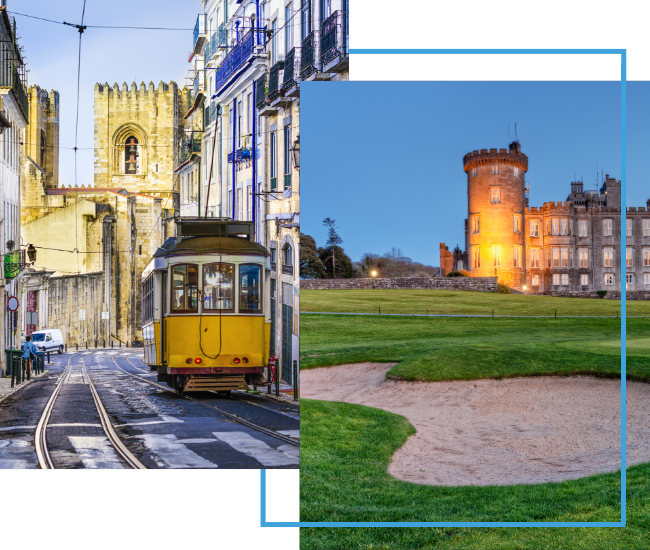 FX Excursions
FX Excursions offers the chance for once-in-a-lifetime experiences in destinations around the world.
Explore Excursions
Red Savannah launched a new series called In the Footsteps of…, which debuts itineraries of well-known figures, the first being Coco Chanel. As Chanel No. 5 celebrates its 102nd anniversary this year, the travel company invites fashion lovers, history enthusiasts and admirers of Coco Chanel to experience the new itinerary, In the Footsteps of Coco Chanel. The experience allows travelers to step into the remarkable life of one of most iconic figures in the fashion world.
Sponsored Content
Exclusive Sailing with Global Traveler
Mazatlán, Mexico, has long been an attractive home destination for Canadian and American retirees, but, in recent years, young, digital nomads have also discovered the charms of this coastal city, finding inexpensive accommodations, beautiful weather and plenty of bandwidth for working remotely. The laid-back beach scene definitely eases the transition of relocating to Mexico's West Coast.