Name: Thomas Kochs
Title: Managing director
Company, city: Corinthia Hotel London
Number of employees: 500
Recent project: Working with Tom Kerridge to open Kerridge's Bar & Grill and the new London and Garden suites
First job: I worked in a restaurant in my hometown.
Little-known fact about you: I enjoy cooking and frequently have dinner parties. I do not enjoy baking, but cooking for friends is enjoyable.
Your Business
What innovations/initiatives do you foresee in the industry over the next years? Technology is the biggest game-changer in our industry, and every day we add and upgrade the offerings at the Corinthia London. At the same time, we do not want to lose the personal touch travelers expect from our property.
Best career advice you've received: Do not try to fast-track your career; the more experience you develop will shape and advance your career.
What advice would you give someone starting out in the field? Find out what you want to do, learn all you can and be the best in the field you have chosen.
Thomas Koch as a Traveler
Favorite travel memory or story: Traveling in South America, I truly enjoyed the landscapes and cultures.
One travel tip you cannot live without: Make sure you have all the appropriate chargers for your devices and always have an extra change of clothing in case of travel disruptions.
Best advice for business travelers: Try your best to experience the cultural side of any destination to which you travel. Take some time to immerse yourself beyond your business travel agenda.
About Corinthia Hotel London
The hotel recently unveiled 11 new suites; tell us about them and what other amenities attract premium travelers to Corinthia Hotel London.
Even though the property is quite new, we opened 11 new suites, a split between Garden and London categories. Our new suites offer an intelligent use of space whereby travelers can relax and, at the same time, conduct business in a comfortable, sophisticated style. These new suites add to our existing River and Penthouse suites and are a symbol of our continual improvement of the property. The London suites are modern, light and fresh with a contemporary feel. The space has been designed with privacy in mind and with functional areas and adjoining bathrooms. The Garden suites overlook the hotel courtyard and pay homage to English gardens in a tranquil setting. These suites encourage guests to relax while offering inviting living areas with fireplaces. Our butler program is a complement to our suites and offers unparalleled service.
Tell us more about the food and beverage offerings available.
When I started at Corinthia, I was asked to reinvent the main restaurant, formerly Massimo. From my first meeting with Tom Kerridge, I could tell we would get on famously and have a successful collaboration. Michelin-starred chef Tom Kerridge created a relaxed brasserie dining experience specializing in rotisserie-cooked meats and vegetables with a uniquely British and modern flair. The bar in Tom Kerridge's is a lively destination in itself before dinner or for post-work cocktails.
The Bassoon bar at the Corinthia is a unique, New Orleans-type venue with a 1920s feel. Award-winning head bartender Marcis Dzelzainis and his team craft uniquely made specialty drinks with the traditions of New Orleans with a modern touch.
I cannot say enough about our afternoon tea service in the Crystal Moon Lounge with an extensive range of fine teas; a selection of traditional scones, pastries and cakes; and seasonal sandwiches.
What can travelers expect from the hotel in 2019?
Travelers can expect the continual superb service and attention we have always had since the opening of the Corinthia London but with our continual improvement in food and beverage (there will be more) and service and accommodations.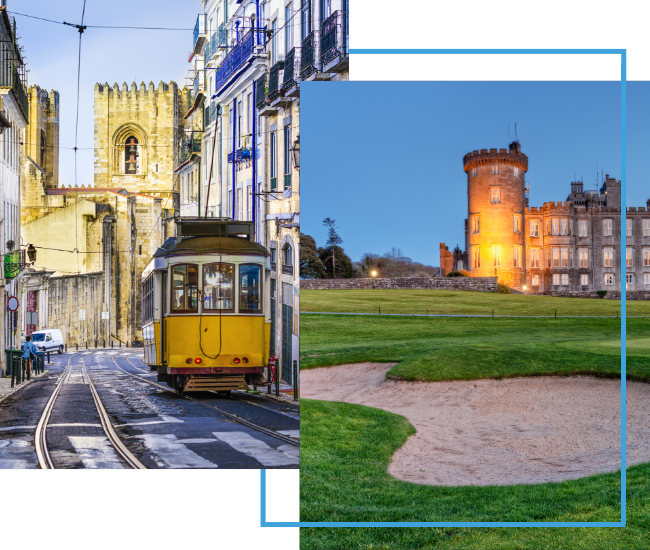 FX Excursions
FX Excursions offers the chance for once-in-a-lifetime experiences in destinations around the world.
Explore Excursions
Less than five years ago the world's first hybrid cruise ship, Hurtigruten Expeditions' MS Roald Amundsen, set sail for Antarctica in November 2019 with 450 passengers. The battery-hybrid-powered ship, named for the first man to cross the continent and reach the South Pole, was built specifically for voyages in polar waters. Its battery-hybrid power reduces the ship's consumption and CO2 emissions by 20 percent compared to equally sized ships.
Sponsored Content
Many small- and medium-sized businesses face time and budget constraints when organizing corporate hotel travel for employees. To address this problem, IHG® Business Edge emerged as a cost-free business travel solution for small- to medium-sized enterprises, offering travel managers exclusive access to enticing perks, handpicked educational resources and comprehensive company travel metrics. IHG Business Edge connects our loyal customers to our portfolio of 5,800 hotels and resorts across 18 brands in more than 100 countries.
A few months ago, I flew Polaris business class on a United flight from Dulles (IAD) to Paris (CDG). It was only when I got to my hotel in Paris I realized that I didn't have my iPad or its bag or accessories. Since I had been working on it in the restaurant in the Polaris lounge and then went directly to the gate, I knew I either left it propped up on my table when I packed up or in my business-class seat. But what was the best method to alert the airline about my careless mishap and (hopefully) retrieve it? With spotty data and WiFi, searching for information on my phone was frustrating and slow. Here's what I learned from the anxiety-inducing experience (and unexpected ending) about what to do if you leave something behind on your flight: