The Ritz-Carlton, Philadelphia occupies a Neoclassical former bank building dating back to 1908, with a majestic lobby sided by giant windows and marble slab walls and studded with Corinthian-styled marble columns, all reaching an ultra-high ceiling. The stunning entrée gives me the satisfied feeling of a sumptuous arrival.
The central core of this ground-floor space is Aqimero, where Chef Richard Sandoval's team serves wood-fired, Latin-inspired dishes. The hotel, a prominent leisure, wedding and business meeting destination, offers handicapped accessibility, pet-friendly accommodations, in-room dining, twice daily housekeeping and complimentary overnight shoeshine and morning newspaper. My spacious, 26th-floor room had been renovated to include some finely honed details: The long wall mirror in the hallway is perfectly positioned to be seen from the bathroom; the top-opening safe is well-placed for easy access within the upper drawer of a bedside dresser (and large enough to store a laptop); and the L-shaped desk is also cleverly constructed, with a refrigerator, a compartment for the Nespresso coffee machine and storage present.
The bathroom offers both tub and shower; ample, under-sink stowage; and a private toilet. City Hall guestrooms and some suites, including the 1,900-square-foot Ritz-Carlton Suite (a two-bedroom, 2.5-bathroom apartment with a living room, dining area, kitchen and exclusive elevator access to the 30th floor) overlook City Hall, located across the street.
Memories associated with my Ritz-Carlton stays — from Barcelona to Hong Kong, Beaver Creek to Pasadena, New York to San Juan, San Francisco and Whistler — have one perk in common: access to The Ritz-Carlton Club Lounge where I breakfast, snack, drink coffee and Champagne, and nibble on hors d'oeuvres. Beyond the pleasures of the complimentary food and drink, what I most appreciate is the home-away-from-home hospitality, especially because I often travel alone.
Each morning, the breakfast chef prepares personalized omelets from his station in front of a window overlooking the City Hall clock tower. The space is ideal for business meetings and family get-togethers, and club guests receive complimentary internet; clothes pressing; and in-room, wake-up coffee.
The City of Brotherly Love is just out the hotel door, on Avenue of the Arts (South Broad Street), near shops and convenient to the Historic District, with its Official Trail and a 24-stop guide. The Center City location is also close to Love Park's iconic red LOVE Sculpture by Robert Indiana, Logan Square and a doable walk to two Benjamin Franklin Parkway museums: The Barnes Foundation and Rodin Museum.
After a day of museum-going, I sought refuge at the holistic Richel D'Ambra Spa & Salon, a wellness refuge on the third floor of the hotel, locally owned and operated for decades. The recently refurbished space is decorated in quiet greys and sophisticated white-to-cream colors to create a sleek and soothing retreat. I was greeted by spa director Angela, who escorted me past the hair and makeup salon to the changing room and shower area and directed me to the lounge. While waiting for my treatments on the large, wrap-around sofa facing the fireplace, I small-talked with women celebrating their Spa Day, who applauded their discovery of Chakra Balancing and Reiki services.
The masseuse, also named Angela, combined Swedish, Thai, Acupuncture and individualized modalities in a custom massage. Then, Regina, the aesthetician, lifelong Philadelphian and a decades-long employee, provided the Hydrafacial facial. This expert in skincare integrated the Hydrafacial wand (it vacuums, exfoliates and hydrates), incorporated LED light therapy and ended with a masque and creams using Comfort Zone products. She even shared some savvy techniques for "lifting," deep Breathing and moisturizing: hydration, hydration, hydration!
Having stayed at The Ritz-Carlton, Philadelphia twice, it could easily be my choice whenever I crave a culture and history "fix," with Philly flair.
The Ritz-Carlton, Philadelphia
10 Avenue of the Arts
Philadelphia, PA 19102
tel 215 523 8000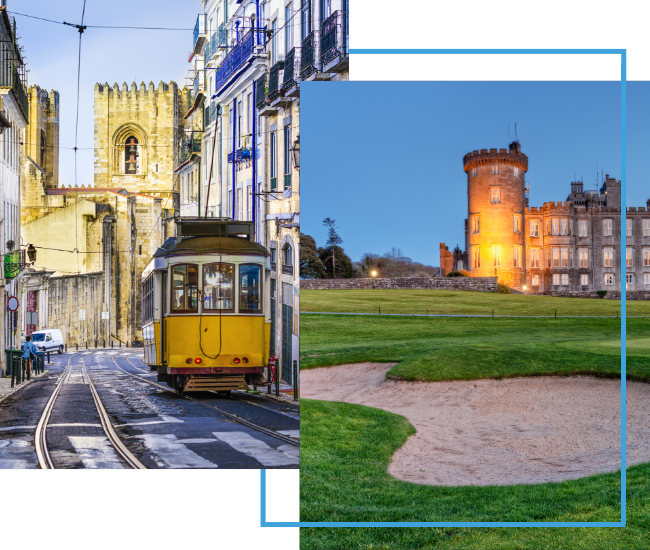 FX Excursions
FX Excursions offers the chance for once-in-a-lifetime experiences in destinations around the world.
Explore Excursions
There is something magical about sipping a glass of local wine while watching the sun slip into the Aegean Sea as the afterglow tinges traditional, white-washed Cycladic houses with glorious shades of rose, purple and gold. Ancient Greeks believed Helios, the Sun God, caused sunsets by driving his fiery chariot into the sea. Standing at water's edge in Mykonos, watching the sky slowly turn from purple to inky black, you almost believe it.
Sponsored Content
Exclusive Sailing with Global Traveler
The prospect of a post-visit treasure hunting session inside the shops of landmark museums such as the Louvre in Paris, the Uffizi Gallery in Florence and The British Museum in London can be irresistible. However, some of Europe's smaller and more unusual museums boast retail spaces with a surprising "wow" factor, often as well-curated as the galleries.