Name: Tarek Adawy
Title: General manager, USA
Company, city: EgyptAir, New York, New York
Number of employees: 20 in New York; 9,000 in Cairo
Recent project: Working on opening new gateways in the United States
First job: EgyptAir ticket agent in Cairo
Little-known fact about you: I am a Backstreet Boys fan.
Your Business
What innovations/initiatives do you foresee in the industry over the next years? Air travel is in a period of great change. A continued movement toward automation makes all aspects of travel easier and more convenient for the passenger. The development of new materials in aircraft manufacturing will decrease operating costs, which in turn will decrease consumer fares. Also, new materials will allow planes to fly faster and farther, improving long-haul flight times and comfort level.
Best career advice you've received: Work in an industry that feeds your passion. If you love what you do, success comes naturally.
What advice would you give someone starting out in the field? Patience and motivation are key elements to ride the wave of constant growth and change — embrace change.
Tarek Adawy as a Traveler
Favorite travel memory or story: I love to travel, and every country has its unique story, but I was fascinated by Japan when I first visited many years ago. I'm a bit of a geek, and to see advances in technology far surpassing anything I had experienced opened my mind to the possibilities of our future.
One travel tip you cannot live without: I always arrive early for flights, so I'm prepared for any mishap or unplanned event.
Best advice for business travelers: This is easy: Always travel EgyptAir when it services the cities you are flying to.
About EgyptAir
Tell us about the EgyptAir experience for premium travelers.
EgyptAir, the national carrier of Egypt, experienced extraordinary growth in its more than 87 years and is proud to be one of the first airlines recognized by IATA. We also own one of the youngest fleets in the industry. Our Boeing 777-300ER aircraft out of New York offers fully flat beds in business class, so passengers arrive refreshed and ready for that all-important business meeting. Our in-flight staff is trained to pay attention to detail; we believe details are important. As a member of Star Alliance, we offer access to more than 1,000 lounges throughout the world.
Last year, EgyptAir resumed flights to Moscow. What new routes are planned for the immediate future?
We are evaluating expanding in the United States to Washington, D.C., and Chicago. In China, we already fly to four cities and are looking to add several more. Lastly, we will also add Douala, Cameroon, and Kigali, Rwanda, to our portfolio.
What can we expect from EgyptAir in the next five years?
On June 4 we begin service from Washington Dulles International Airport to Cairo International Airport, flying Tuesdays, Thursdays and Saturdays with Boeing 787 Dreamliner equipment. The Dreamliner aircraft will also fly our JFK–CAI daily service, effective in early November. Certainly, we will open more routes in the United States, and as the gateway to Africa, I expect we will continue to expand and add more cities in Africa.
We constantly upgrade our equipment to stay current. We now have on order 45 new aircraft, including Airbus A320s and A350s, Boeing 787 Dreamliners and Boeing 737s, with an option to add another 45 aircraft to the order.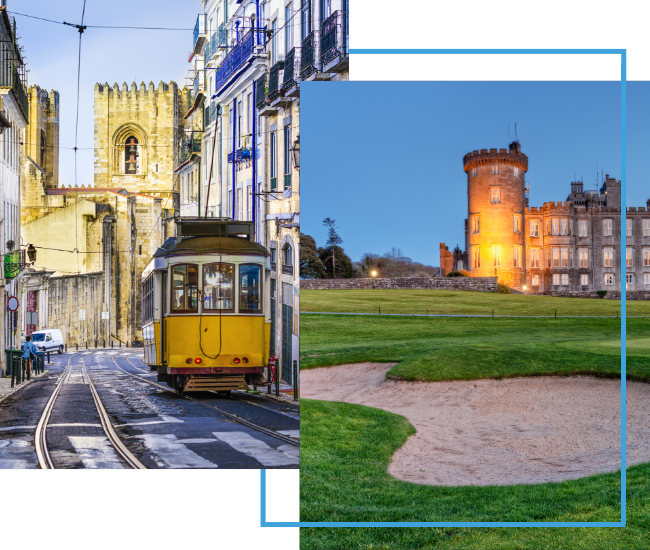 FX Excursions
FX Excursions offers the chance for once-in-a-lifetime experiences in destinations around the world.
Explore Excursions
Less than five years ago the world's first hybrid cruise ship, Hurtigruten Expeditions' MS Roald Amundsen, set sail for Antarctica in November 2019 with 450 passengers. The battery-hybrid-powered ship, named for the first man to cross the continent and reach the South Pole, was built specifically for voyages in polar waters. Its battery-hybrid power reduces the ship's consumption and CO2 emissions by 20 percent compared to equally sized ships.
Sponsored Content
Nashville's once-modest skyline continues to evolve as its luxury market grows. Lavish hotel properties are added to the landscape while acclaimed chefs stake claim in the robust culinary scene and premier cultural offerings round out the city's repertoire.
A few months ago, I flew Polaris business class on a United flight from Dulles (IAD) to Paris (CDG). It was only when I got to my hotel in Paris I realized that I didn't have my iPad or its bag or accessories. Since I had been working on it in the restaurant in the Polaris lounge and then went directly to the gate, I knew I either left it propped up on my table when I packed up or in my business-class seat. But what was the best method to alert the airline about my careless mishap and (hopefully) retrieve it? With spotty data and WiFi, searching for information on my phone was frustrating and slow. Here's what I learned from the anxiety-inducing experience (and unexpected ending) about what to do if you leave something behind on your flight: