Swiss International Air Lines, part of Lufthansa group, announced plans to serve even more North American destinations in 2024. Currently, the airline will serve Washington, D.C. and Toronto, with further expansion of its European network, as well.
The announcement follows close behind the airline's news earlier this year to increase long-haul services to the United States. This increase will see Swiss International Air Lines double its flights to Miami (MIA) and increase services to San Francisco (SFO), New York (JFK), Boston (BOS), Chicago (ORD) and Canada's Montréal (YUL).
Beginning March 28, 2024, the new U.S. routes will depart from Zürich (ZRH) at 1 p.m. and arrive in Washington, D.C. (IAD) at 4:20 p.m. The return service leaves Washington, D.C. at 8:45 p.m. and arrives in Zürich the following day at 10:50 a.m.
Similarly, the airline launches its service to Toronto (YYZ) beginning May 10, 2024. Planned provisionally for the summer schedules only, this service will operate five days a week on Tuesday, Thursday, Friday, Saturday and Sunday, departing Zürich at 9: 55 a.m. and arriving in Toronto at 1:00 p.m. Return flights will leave Toronto at 4:35 and arrive in Zürich the next day at 6:30 a.m.
"As The Airline of Switzerland, we connect our home country with the world; and, in doing so, we offer our customers a quality range of premium air services," said Tamur Goudarzi Pour, CCO, Swiss International Air Lines. "We are delighted that we will be further expanding our route network next summer on both the short- and the long-haul front. And as we do so, we will continue to pursue the kind of balanced growth that pays due and full regard to our customers, to society and to environmental considerations and concerns."
Swiss International Air Lines' European expansion includes a new non-stop service to and from Košice, Slovakia, operating three times a week. The airline will also service Cluj-Napoca, Romania, three times a week, with tickets for both new European routes now available for purchase.
Lufthansa also announced plans to increase its presence in the United States, with a total of 27 U.S. destinations rounding out the airline's U.S. network by 2024. Some of Lufthansa's new destinations from Frankfurt (FRA) include Minneapolis (MSP) and Raleigh-Durham (RDU). From Munich (MUC), Lufthansa adds flights to Seattle (SEA) in 2024, while doubling its Airbus A380 destinations from Munich to Boston, Los Angeles (LAX), New York and Washington, D.C.
Outside of North America, Lufthansa also expands its reach to Hong Kong (HKG); Johannesburg (JNB); and Bangalore, India (BLR), as well as adding a new A380 destination to Delhi, India (DEL).
What route are you most excited to experience next year? Which destination would you like to see SWISS and/or Lufthansa serve? Do you have upcoming trips to these destinations added in the airlines' network? Tell us your thoughts. Email us at [email protected]. Please include your full name and location.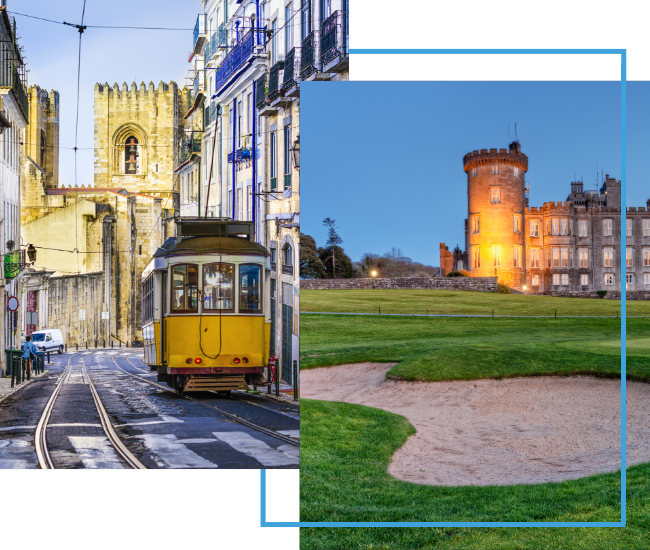 FX Excursions
FX Excursions offers the chance for once-in-a-lifetime experiences in destinations around the world.
Explore Excursions
More than 22 million visitors pour into Bangkok each year, adding to the roughly 11 million residents of the Thai capital famous for its bustling streets. Packed with food carts, markets and cultural spectacles, life in Bangkok is unusually defined by its vibrant street scene, both day and night. That means you don't necessarily need a solid plan when heading out on any given evening.
Sponsored Content
Don't risk losing all the money you've spent if you must cancel your trip at the last minute. Allianz Travel Insurance can give you:
As first-time restaurateurs, but with plenty of hospitality-related experience, Ria and Kevol (Kev) Graham were not entirely comfortable opening their first restaurant in the Brooklyn neighborhood of Williamsburg, where several upscale restaurants and 5-star hotel dining is just a block away. And to make matters worse, they opened in July 2020, when New York City was in the middle of the COVID-19 pandemic.