THE BASICS
Name: Suzanne Neufang
Title: CEO
Company, city: Global Business Travel Association; GBTA's headquarters are in Alexandria, Virginia, and I am based in New York City.
First job: County 4-H Program Coordinator in North Dakota
Where to next: Orlando, Florida, for the GBTA annual global convention, and then Germany in December for GBTA Conference Berlin
A LITTLE BIT MORE
What actor or actress would play you in a movie of your life?
Reese Witherspoon. She's super smart, and she's delved into some really intelligent projects as a producer.
What would you be doing professionally if you weren't in your current industry?
I would be running a consultancy or launching a bed- and-breakfast in Europe or writing poetry. I've written my whole life, especially at moments when I really need to center myself.
What is your favorite book, movie or television show?
Any crime drama or series, especially from the BBC
What historical figure, dead or alive, would you love to have dinner with?
There are many, but because I just saw a PBS special about her, I'd say Sandra Day O'Connor. I'd love to understand more about what it was like to be the first woman U.S. Supreme Court Justice and what challenges we all still face to drive equality in the workplace and society.
THE BUSINESS
What is your most recent project, and what was the inspiration behind it?
Our most important recent project is planning our in-person GBTA Convention in November in Orlando. It's GBTA's first face-to-face annual conference in more than two years due to the pandemic — and its inspiration is to make the industry "Ready. Safe. [and] Travel." again. This is the business travel industry's coming-out event, and we need to make it special and safe for everyone. For the convention and beyond, the recent announcement from the Biden Administration that U.S. borders will reopen to vaccinated foreign travelers makes the return to business travel even more promising.
What is your favorite aspect of the job?
I love leading global teams of smart people who work hard, collaborate with each other and inspire many types of stakeholders with great ideas and content. That's what I have at GBTA!
What's the biggest business risk you've ever taken?
Everything in the time of COVID and its recovery seems to be a risk these days.
Who is someone you admire professionally in the travel industry?
I admire Sam Gilliland, who was CEO of Sabre for many years when I was there, for his ability to lead and connect with customers, employees and shareholders with a great deal of humility and humor.
AS A TRAVELER
Tell us about a travel nightmare: Several years ago on a trip to Asia, I connected from Dallas (DFW) through Chicago (ORD) and forgot my purse in the women's restroom. It didn't contain my passport but had just about everything else. To my relief, within 15 minutes of realizing my heart-dropping mistake, I heard my name on the airport intercom. I retrieved the purse with everything still in it from the Customer Service desk. Whew!
Share a comical travel experience: Hmmm, every time I'm going through security at a new foreign airport where the rules for shoes, liquids, laptops, iPads and watches are different
What is your preferred method of travel — planes, trains, automobiles, cruise ships — and why? I love U.S. road trips, which is ironic because we no longer own a car, living in NYC. In Europe, it's definitely rail. And I have spent so much time in airplanes over the course of my career and on family vacations that they feel like a second home, so planes are definitely right up there.
What has been the best example of customer service you've experienced during your travels? Definitely that O'Hare Customer Service agent who returned my purse so many years ago. But I see great customer service at airport gates and on every airplane I've been on in the time of COVID-19. These frontline workers deserve all of our respect.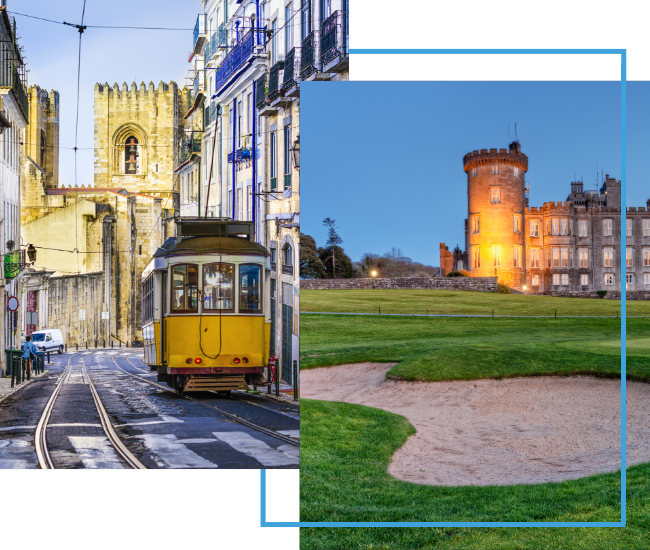 FX Excursions
FX Excursions offers the chance for once-in-a-lifetime experiences in destinations around the world.
Explore Excursions
Less than five years ago the world's first hybrid cruise ship, Hurtigruten Expeditions' MS Roald Amundsen, set sail for Antarctica in November 2019 with 450 passengers. The battery-hybrid-powered ship, named for the first man to cross the continent and reach the South Pole, was built specifically for voyages in polar waters. Its battery-hybrid power reduces the ship's consumption and CO2 emissions by 20 percent compared to equally sized ships.
Sponsored Content
The Islands of Tahiti are among the most beautiful and sought-after vacation destinations in the world. The endless images of overwater bungalows with Bora Bora's majestic peak towering over waters of every shade of blue have an intrinsic pull. But with 118 islands and atolls to explore, there is so much more to this spectacular region of the Pacific.
A few months ago, I flew Polaris business class on a United flight from Dulles (IAD) to Paris (CDG). It was only when I got to my hotel in Paris I realized that I didn't have my iPad or its bag or accessories. Since I had been working on it in the restaurant in the Polaris lounge and then went directly to the gate, I knew I either left it propped up on my table when I packed up or in my business-class seat. But what was the best method to alert the airline about my careless mishap and (hopefully) retrieve it? With spotty data and WiFi, searching for information on my phone was frustrating and slow. Here's what I learned from the anxiety-inducing experience (and unexpected ending) about what to do if you leave something behind on your flight: