While the lure of 10 tasting rooms along the only Urban Bourbon Trail in the United States (and the world) brings almost 19 million visitors to Louisville each year, business and city leaders have plans to grow the city to attract another type of visitor — the sports enthusiast.
In the past five years, Louisville experienced tourism growth, with key executives assigned to the task as the Louisville Sports Commission, which works closely with Louisville Tourism. The city's affordable hotel rates, reasonable eateries for all budgets and central East Coast location have landed events and competitions including gymnastics, soccer, lacrosse and indoor track. Add to the mix several PGA events, USA Cycling, NCAA men's basketball, women's volleyball and the Breeders Cup — and, of course, the iconic Kentucky Derby.
Louisville's success in sports tourism is supported by the new 10,000-seat Lynn Family Soccer Stadium and the Norton Sports Health Athletics & Learning Complex with 4,200 seats. The city's Tom Sawyer Park offers 550 acres, including an Olympic pool, soccer and softball fields, tennis courts and a permanent BMX track. Doug Bennett, chief operating officer of the sports project, said,"We see this as one of the more resilient sectors of the tourism business. Even during the pandemic, these events have continued to be held."
Meeting space and hotel rooms expanded as well, with 4,700-plus rooms adjacent to Mohammed Ali International Airport and the Kentucky Expo Center. Bourbon City added or has under construction more than 2,500 rooms. Many will lie within walking distance of the Kentucky International Convention Center, seven distilleries, two entertainment districts (Whiskey Row) and 130 restaurants. Total rooms: 21,722 and growing.
When the meetings are over and it's a bit early to start tasting, Louisville offers several museums and attractions of interest — no sipping required. Plan a visit to the Mohammed Ali Center, a six-story multicultural center and museum that documents one of America's greatest athletes. No visit is complete without a stop at the Kentucky Derby Museum, while the Kentucky Center for African American Heritage documents Black history. Get into the swing of things at the Louisville Slugger Museum & Factory, where you can see how the world's most famous baseball bats are made.
NULU 2.0, the "New Louisville," is a restaurant and entertainment district offering food and drink for every taste including, of all things, a craft brewery. right in the center of Bourbon City. On a cool evening, visitors stroll around the open marketplace for a bite, brew or bourbon, a great way to meet friends or make new ones. They can then grab a Bourbon City Cruiser and ride to a new distillery, attraction or back to their hotel. Night owls may make a stop at Kentucky's oldest bar, Talbot Tavern, right next door to Old Jailers Inn.
LGBTQ+ visitors will find Louisville quite welcoming and more diverse than many Southern cities. In 2011 Mayor Greg Fischer signed the Compassionate Louisville resolution. In 2014 the LGBTQ Hospitality Task Force was created to work with the mayor's office and business leaders to promote the city as an open and friendly destination. Today Louisville is one of the largest U.S. cities to hold the Model City of Compassion distinction and scored a perfect 100 in the Human Rights Campaign Foundation's Municipal Equality Index.
SCENIC DRIVES
For more than 200 years Bardstown, Kentucky, has held the title "The Bourbon Capital of the World." Also named "One of America's Most Beautiful Small Towns" by Rand McNally and USA Today, Bardstown lies just 45 minutes from Louisville, welcoming visitors with four tours and eight tasting rooms. In 1999 Bardstown launched the first Kentucky Bourbon Festival, now a destination in its own right, especially for the leisure traveler.
Many travelers begin their day with a visit to the Jim Beam Distillery, just as one exits I-65, followed by a stop at Barton 1792. Don't miss lunch on the town square — maybe a "Hot Brown" sandwich, a local favorite — and then a real ice cream soda at Hurst Drugs. A lot of bourbon sipping awaits, but you might want to shop the square's boutiques before pushing on.
Sample at Heaven Hill, Willet or Lux Row, but save some time for dinner at Bardstown Bourbon Company. From there it's just 45 minutes back to your Louisville host hotel.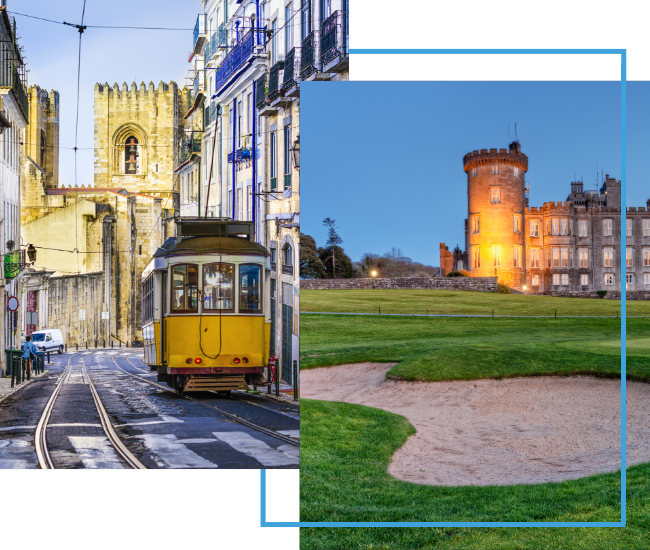 FX Excursions
FX Excursions offers the chance for once-in-a-lifetime experiences in destinations around the world.
Explore Excursions
In addition to intimate settings, smaller staff-to-passenger ratios, and personalized food and beverage options, river cruises have the advantage of providing a deeper dive into a region's culture, food and history. The Rhine, Rhône and Danube in Europe and the Mississippi River and St. Lawrence in North America have much to offer travelers with their itineraries, tying together beloved cities and lesser-known destinations along their routes.
Sponsored Content
The Saronic or Argo Saronic Islands of Greece call travelers to explore its seven small islands and islets brimming with history, natural sites and more. With most easily accessible by boat, the islands' proximity to ports of Athens make the Saronic Islands an ideal destination for those preferring shorter boat rides. In fact, trips from Athens ports to the islands take only between 10 minutes and two hours, depending on the island you choose, making them perfect for day or weekend trips. From Piraeus port, you can access Hydra, Spetses, Aegina and Poros directly. Come explore these stunning islands with us and find the inspiration to plan your next trip to these islands. Hydra Hydra town curves around a slope overlooking the Argosaronic Gulf like an amphitheater and is considered one of the most romantic destinations in Greece. Most unique to the island is its lack of vehicles. People on the island get around on mules and donkeys as well as water taxis, making for a peaceful and laid-back day. Hydra lies a two-hour ferry ride from Piraeus port in Athens.
With the holidays right around the corner, travelers are preparing for holiday travels. For those looking for a last-minute getaway filled with holiday cheer, consider Croatia. With a variety of winter activities perfect for travelers and locals alike, the Christmas countdown in Croatia is in full swing. Leading up to Christmas, Advent in Croatia makes it even more worth your while to visit the country with free winter incentives. If you plan on visiting Croatia, here are five cities going all out for the holiday season: