With sustainability practices a recent travel trend, companies in the travel industry work hard to lessen carbon footprints and become more eco-friendly. Bahia Principe Hotels & Resorts, the leading all-inclusive hotel brand with properties in Mexico, the Caribbean and Spain, is working on projects and business developments to help better its properties.
These plans reinforce the hotelier's goal of creating captivating experiences while keeping sustainability as the foundation for the company's continued growth and innovation. Throughout 2022, Bahia Principe Hotels & Resorts will evolve its business model toward an accelerated asset-light strategy. The brand will also expand into new business lines and achieve new goals, both of the brand and geographic scope, all without losing its all-inclusive identity.
This year, the brand also launches the Cayo Levantado Resort Project. Located on the private island of Samaná Bay, the resort recently underwent a complete rebranding and renovation. Guests will be invited to discover the uncharted syncopations of the Dominican Republic through its A Rhythm All Its Own concept.
"We want to position the Cayo Levantado Resort Project as an important benchmark in the Dominican Republic, a reference of sorts, which will allow us to initiate the asset-light business model and showcase our ability to successfully undertake such an ambitious project," said Antonio Teijeiro, COO, Bahia Principe Hotels & Resorts.
To prove its commitment to its guests' experiences, Bahia Principe Hotels & Resorts created an alliance between Cayo Levantado Resort and Forbes Travel Guide. The guidelines for hotels and resorts provide recommendations for keeping a luxurious status while maintaining excellent service.
The resort's individuality stems from three pillars and was the inspiration for the A Rhythm All Its Own concept. The first one is Environment, meaning the brand will focus on operating a self-sufficient resort, as well as focusing on renewable energy and a sufficient waste management strategy. The second is Local Culture, which focuses on the collaboration between the brand and the local designers, decorators and architects. And lastly, the company seeks to embrace Wellness, incorporating top-tier wellness practices and concepts into the resort's offerings.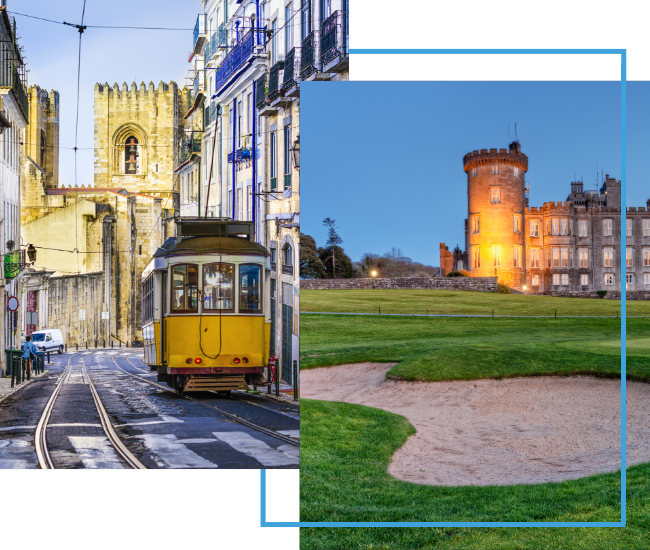 FX Excursions
FX Excursions offers the chance for once-in-a-lifetime experiences in destinations around the world.
Explore Excursions
For its third year, Global Traveler awards the airline, cruise line and hotel brand best representing diversity, equity and inclusion within the travel industry. Over the past year Global Traveler analyzed many airlines, cruise lines and hotel brands to determine which companies prove most committed to changing the world through diversity and inclusion.
Sponsored Content
Incentive travel has long been a way for organizations to drive sales and reward employees with opulent trips to exotic destinations. Today it encompasses even more.
The highly anticipated GT Tested Reader Survey has more reason to celebrate in 2024 than ever before. This year marks the 20th anniversary of our GT Tested Reader Survey awards, with many of the winning brands earning milestone accolades for years of dedicated and consistent service.