When it comes to images of spring color, tulips waving in the breeze and the Netherlands are inextricably linked. Guests traveling to this part of Europe in the next few weeks still have the option to book their stay in Amsterdam at Anantara Krasnapolsky, where curated bloom-centric itineraries have been crafted in partnership with the property and Tulip Experience Amsterdam.
Founded in 1951 by Wim Pennings, the company's sustainable initiatives include a ban on plastic and a request to visitors to bicycle to their tour if possible. The third-generation family company grows 450 varieties in their tulip nursery, all adhering to the Greenpeace-approved Planet Proof quality mark.
Private tours begin with luxury limousine transfers from the hotel's address in the historic city to Tulip Experience Amsterdam estate, set amidst an expanse of tulip fields. The estate also boasts its own exhibition garden featuring rare varieties, as well as a flower nursery and farmers market overflowing with delectable, fresh produce and souvenirs. There's even a museum equipped with a private cinema, where guests can discover the fascinating history of the tulip, which traces its origins back to the time of the Ottoman Empire.
In the garden, more than 1 million plants exemplifying 700 different varieties may be in bloom at any given time. Private tours allow guests to experience the beauty of the garden on their own in all its multihued glory. There's also the option of a private Champagne lunch catered by Anantara's team of talented chefs and served up in the garden by an Anantara butler. Tour choices include private, semi-private and group itineraries.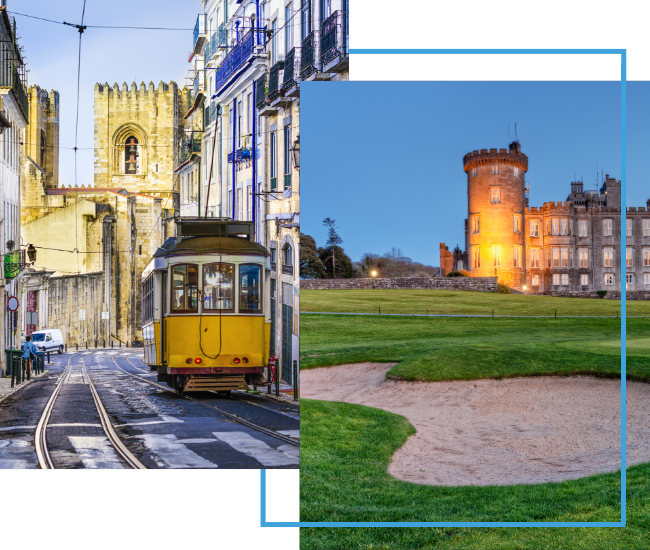 FX Excursions
FX Excursions offers the chance for once-in-a-lifetime experiences in destinations around the world.
Explore Excursions
For its third year, Global Traveler awards the airline, cruise line and hotel brand best representing diversity, equity and inclusion within the travel industry. Over the past year Global Traveler analyzed many airlines, cruise lines and hotel brands to determine which companies prove most committed to changing the world through diversity and inclusion.
Sponsored Content
Incentive travel has long been a way for organizations to drive sales and reward employees with opulent trips to exotic destinations. Today it encompasses even more.
The highly anticipated GT Tested Reader Survey has more reason to celebrate in 2024 than ever before. This year marks the 20th anniversary of our GT Tested Reader Survey awards, with many of the winning brands earning milestone accolades for years of dedicated and consistent service.