There are a lot of reasons to love cruising, and for many travelers, the huge array of fun activities, food and experiences remains the big attraction. But what if you want to focus on, say, golf or hanging out with sports legends from your favorite teams? You can do that, too, thanks to an abundance of sports-themed voyages on the horizon. Even better, most such cruises abound with perks like tickets and exclusive access to sold-out events, celebrity meet-and-greets, social gatherings with other fans and the chance to try cool new tech advances.
Uniworld Cruises, for instance, partnered with Butterfield & Robinson to offer cycling itineraries on select sailings along the Rhine and Danube rivers. Daily cycle excursions not only showcase spectacular scenery but also offer extras like handlebar-mounted tablets preloaded with route maps, expert guides and a support vehicle.
Uniworld isn't the only cruise line to partner with experts. Working with PerryGolf, Azamara offers golf cruises to 25 countries each year including Japan, New Zealand, Ireland, Scotland and Saudi Arabia. Golfers arrive at each course to find their carts or caddies ready to go; an onboard manager coordinates details. July sailings offer the added bonus of two days at the British Open, the oldest golf tournament in the world. Another option is Kalos Golf, leading golf cruises in Normandy, the Caribbean, the British Isles and other destinations on a wide array of chartered ships.
Sports enthusiasts who would rather spectate than participate have a world of options, as well. Windstar Cruises' Grand Prix voyage not only takes fans to the Monaco Grand Prix races but also into the pits with a Formula One expert. Passengers also enjoy themed events, Q&A sessions with a former driver and lots of swag.
Chartered vessels offer a way for superfans to spend time with the stars of their sport; upcoming cruises include five days with professional wrestling star Chris Jericho aboard Norwegian Pearl and a four-night, player-studded "tailgate at sea" for fans of the San Francisco 49ers.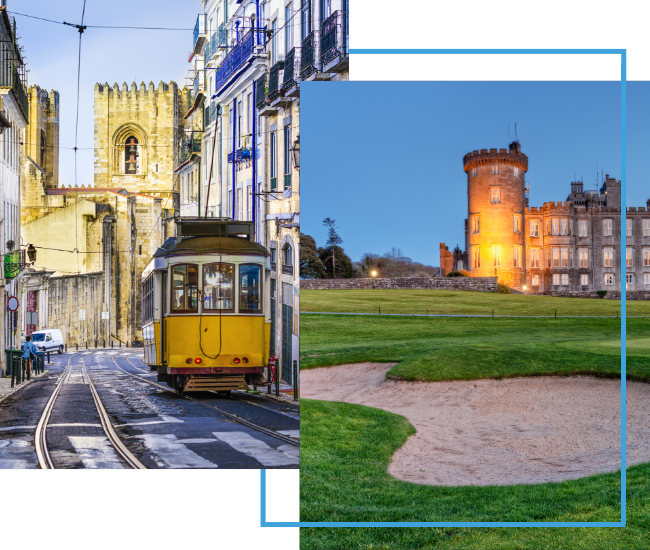 FX Excursions
FX Excursions offers the chance for once-in-a-lifetime experiences in destinations around the world.
Explore Excursions
Pleasant weather, autumn foliage and vibrant flowers are among the many delights awaiting nature lovers at botanical gardens and arboretums across the United States. However, some of these green spaces take on additional color this month and through Halloween when enterprising gardeners, landscape architects, management and other creative minds cast a spell with themed environments running the gamut from spooky to utterly bewitching.
Sponsored Content
One affordable plan can protect an entire year of trips: business or pleasure, short or long, domestic or international.
For travelers who love all things autumn, Crystal Springs Resort, New York City's closest destination resort, features special offers and experiences to meet the demands of everyone's fall bucket list. Located only 80 minutes outside New York City in Sussex County, New Jersey, Crystal Springs Resort offers a quick getaway to enjoy fall foliage. Are any of these new offers or experiences on your bucket list?