U.S. travelers do not have to provide proof of vaccination, recovery or a negative test anymore when visiting Germany, so it's a good time to visit the southwest German state of Baden-Württemberg, where 85 top gastronomic venues await visitors.
The reputation of Baden-Württemberg as a connoisseur destination is based partly on the fact a large proportion of its restaurants were awarded Michelin stars or the Bib Gourmand by the Michelin Guides. In addition, the region is also well-known for its excellent beer, Schnapps and wine.
At Lake Constance, indulge in local wines, including the famous Müller-Thurgau and Blauburgunder (Pinot noir), produced from grapes growing on the shores of the lake. Olgaberg, located on Hohentwiel mountain, is Germany's highest vineyard. Not to be outdone, the breweries around Lake Constance produce delicious European pale ales and wheat beers. At Reichenau, the UNESCO monastery island, they grow cucumbers, tomatoes and lettuce in the monastic garden on this beautiful little island, a perfect place to enjoy a summer salad.
Amidst a beautiful national park deep in the Black Forest, the tiny town of Baiersbronn and the Black Forest National Park region are home to 11 Michelin-star restaurants, including The Schwarzwaldstube in Hotel Traube Tonbach (3 Michelin stars); Restaurant Bareiss in Hotel Bareiss (3 Michelin stars); Chef Traube Tonbach's new 1 Michelin star 1789;  restaurant Schlossberg in Hotel Sackmann (1 Michelin star);  Le Pavillon in Hotel Dollenberg in Bad Peterstal-Griesbach (2 Michelin stars); and Werner's Restaurant in Hotel Schloss Eberstein in Gernsbach (1 Michelin star). In addition to Michelin-starred venues, Black Forest National Park Region is also home to a dozen of Germany's 297 Bib Gourmand restaurants, smaller places offering excellent local fare. The region is an extraordinary concentration of gourmet prowess.
More than 130 producers and farmers in the region produce fresh products, ranging from smoked wild salami to apple juice from local orchards, seasonal vegetables to regional goat cheese. Enjoy the natural beauty of the park during the day and delicious food in the evening.
In the vineyards, pedal the Baden Wine Cycle Path or try free samples from bottles of locally distilled fruit brandies cooling in "schnapps fountains" on the Schnapps Distillery Trails in Sasbachwalden. In Ehingen, taste award-winning beers at five breweries on the Beer Hiking Trail.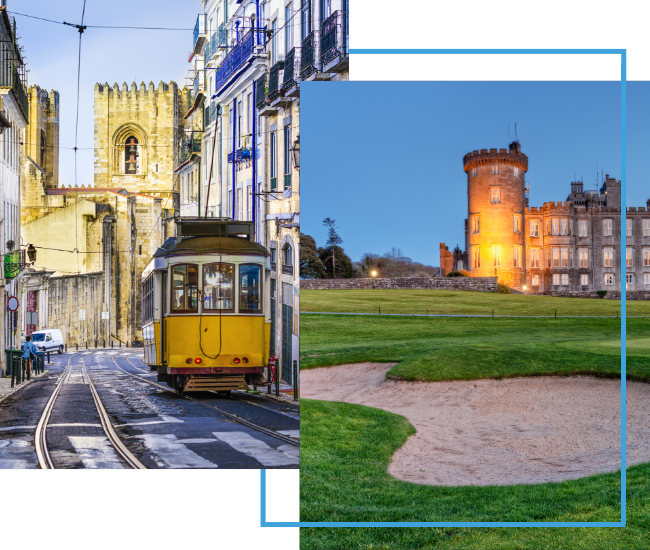 FX Excursions
FX Excursions offers the chance for once-in-a-lifetime experiences in destinations around the world.
Explore Excursions
While the 372-passenger Viking Polaris expedition ship, launched in September 2022, falls midway in size between Viking Cruises' intimate river cruise ships and large-scale ocean ships, it is operated with the same attention to detail and personalized service.
Sponsored Content
Many small- and medium-sized businesses face time and budget constraints when organizing corporate hotel travel for employees. To address this problem, IHG® Business Edge emerged as a cost-free business travel solution for small- to medium-sized enterprises, offering travel managers exclusive access to enticing perks, handpicked educational resources and comprehensive company travel metrics. IHG Business Edge connects our loyal customers to our portfolio of 5,800 hotels and resorts across 18 brands in more than 100 countries.