Welcome to Little Tokyo, one of the newsiest neighborhoods in Mexico City. The Ryo Kan property is nestled in the midst of the neighborhood; you can easily walk past it and miss it. You ring a doorbell and are buzzed into a sanctuary away from the busy activity outside. The check-in process is facilitated by doing away with room keys. You are walked through the installation of the Savant app on your phone, a quick and painless process that will make your time here quite serene.
Each room name is simply a number from 1 to 10, except for number four because it is an unlucky number in Japan. I stayed in Kyuu (number 9), where I was welcomed to the epitome of minimalism and natural light. You'll find the rooms offer the essentials you can expect from a no-frills Japanese ryo kan. A comfortable queen bed with a color scheme activates peace. There's also a dedicated area if you need to get some work done.
Perhaps my favorite part of the room is the tatami area where you can enjoy tea. You also have a lovely fridge to keep your water nice and chilled. The facilities offer a natural aesthetic that accentuates the sound of the water at the use of the sink or shower. You'll notice the floor of the shower and sink use stone lavadero, a washing stone used before the implementation of washing machines.
Services and amenities include a 24/7 attendant at the front desk who ensures the property remains pretty quiet. Beyond reception, you will find an indoor Japanese garden. Replete with daylight, it makes a perfect work area, too.
Whether you're working or here for leisure, you can take a quick respite by taking advantage of the various spa services: sound bowl therapy, the rooftop onsen (relaxing hot tub) and a tea ceremony, to name a few. You can even enjoy omakase, which you'll want to reserve with a 48-hour lead time.
If you have time, definitely enjoy the rooftop soaking bath experience. Be sure to also explore the Cuahtemoc neighborhood, offering an array of eclectic eateries and Japanese fare, like ramen and phenomenal sushi (I paid a visit to Rokai). You'll also find Argentine, Paraguayan, French and Swiss offerings, too. After dinner, enjoy a walk to the Angel de Independencia or Bosque de Chapultepec, home of the Castillo de Chapultepec.
Río Pánuco 166 Cuauhtémoc
06500 Ciudad de México
CDMX, Mexico
tel 52 55 4125 1100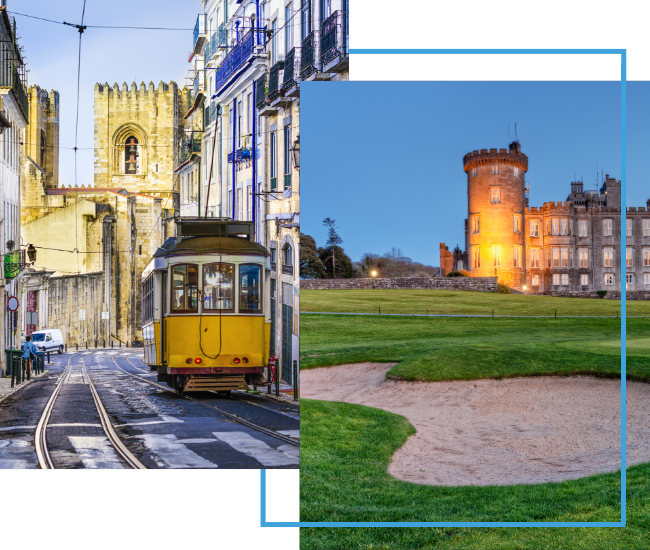 FX Excursions
FX Excursions offers the chance for once-in-a-lifetime experiences in destinations around the world.
Explore Excursions
Pleasant weather, autumn foliage and vibrant flowers are among the many delights awaiting nature lovers at botanical gardens and arboretums across the United States. However, some of these green spaces take on additional color this month and through Halloween when enterprising gardeners, landscape architects, management and other creative minds cast a spell with themed environments running the gamut from spooky to utterly bewitching.
Sponsored Content
From the moment you step onboard Air Tahiti Nui's Tahitian Dreamliner, you will be transported to The Islands of Tahiti. The French Polynesian carrier considered every detail to awaken its passengers' senses, creating the feeling you are already on the Islands while 30,000 feet in the air.
For travelers who love all things autumn, Crystal Springs Resort, New York City's closest destination resort, features special offers and experiences to meet the demands of everyone's fall bucket list. Located only 80 minutes outside New York City in Sussex County, New Jersey, Crystal Springs Resort offers a quick getaway to enjoy fall foliage. Are any of these new offers or experiences on your bucket list?