RwandAir boosts its London Heathrow–Kigali (KGL) flight frequency to six flights per week in response to strong passenger demand. The East African flag carrier has future plans to increase its Heathrow to Kigali service to daily flights by early 2024.
Rwanda is fast becoming a popular long-haul destination for many U.K. and U.S. travelers because of its strong cocktail of culture, tradition and natural beauty. Rwanda is home to one of the largest populations of mountain gorillas in the world, and the poignant Kigali Genocide Memorial won a 2023 Trip Advisor Best of the Best award.
"We appreciate the value of the European and US markets and their potential for both RwandAir as an airline, and for the country of Rwanda as a whole," said Habba Hadijah, senior manager, marketing & communications, RwandAir. "We want to offer our customers the best possible product in terms of service, and this means increasing flight frequency on the London–Kigali route."
RwandAir launched flights to London in 2017 with a service to London Gatwick Airport. During the pandemic, this service was moved to Heathrow but continued to operate via Brussels (BRU). In November 2022, due to increased demand, the airline switched its London Heathrow flights to direct services, removing the Brussels tag.
"RwandAir welcomes both business and economy passengers in equal measure on all our long-haul flights, and we continually look at evolving our inflight service," added Hadijah. "While we improve our fleet and expand our route network, we also attend to the fundamentals including taking the best care of our passengers."
The increase in capacity on the London–Kigali route is predominantly driven by high levels of U.K. leisure traffic both to and from Rwanda. Reports illustrate U.K. visitors to Rwanda are the country's second-highest, behind only to those from the United States.
RwandAir has a codeshare agreement with Qatar Airways, operating twice-daily services from Doha (DOH) to Kigali, helping further unlock the region to U.S. travelers. The Qatar Airways' codeshare flights depart from Doha in the morning and evening.
Once arriving at RwandAir's Kigali hub, travelers can visit many nearby countries by simply accessing the airline's comprehensive regional network, including departures to Lagos (LOS), Nairobi (NBO), and Cape Town (CPT), South Africa. Adding RwandAir's other long-haul destinations such as Paris (CDG), Dubai (DBX) and Mumbai (BOM) mean Rwanda is truly open for business.
"There are many new companies and offices opening up in Rwanda and in other neighbouring countries. Business traffic is currently one of RwandAir's fastest growing market segments as many passengers travel to Rwanda to attend meetings, incentives, events, and conferences," continued Hadijah.
The 2023 World Travel & Tourism Council Global Summit was hosted in Kigali and is one example of a high-profile event held in the capital city. For U.S. and U.K. travelers, an extra incentive to visit Rwanda is its simple visa application process that can simply be completed on arrival at Kigali International Airport.
Kigali International Airport has low wait times and its relatively small size helps RwandAir maintain its excellent reputation for on-time performance.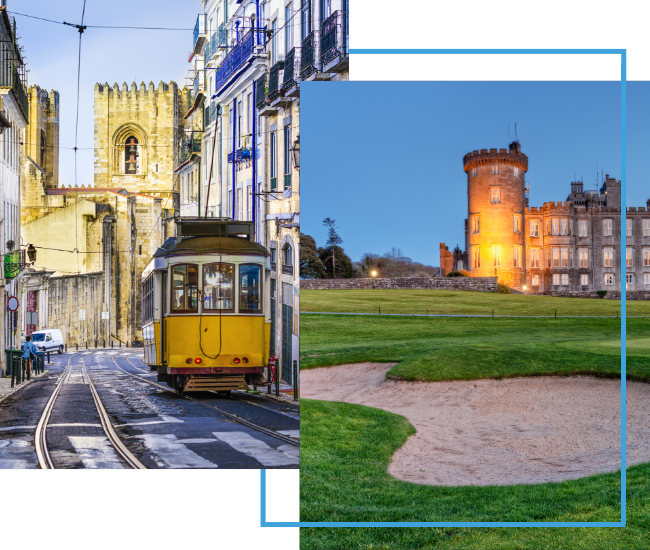 FX Excursions
FX Excursions offers the chance for once-in-a-lifetime experiences in destinations around the world.
Explore Excursions
More than 22 million visitors pour into Bangkok each year, adding to the roughly 11 million residents of the Thai capital famous for its bustling streets. Packed with food carts, markets and cultural spectacles, life in Bangkok is unusually defined by its vibrant street scene, both day and night. That means you don't necessarily need a solid plan when heading out on any given evening.
Sponsored Content
The Islands of Tahiti are among the most beautiful and sought-after vacation destinations in the world. The endless images of overwater bungalows with Bora Bora's majestic peak towering over waters of every shade of blue have an intrinsic pull. But with 118 islands and atolls to explore, there is so much more to this spectacular region of the Pacific.
As another phenomenal year of travel comes to an end, it's time, as always, for Global Traveler to celebrate and award those who do it best as we announce the 2023 winners of the GT Tested Reader Survey awards. But that's not the only cause for celebration here: We've hit another major milestone, as this marks our 20th year honoring the best of the best inn world of travel!