Name: Rob Gurney
Title: CEO
Company, city: oneworld; New York, N.Y.
Number of employees: 25 at oneworld; 400,000 across our member airlines
Recent project: I started in this role October 2016, so I'm looking at the business with a fresh set of lenses, focused on how we can make our offerings more contemporary. Airlines have changed, and we need to better utilize our digital capabilities.
First job: My grandfather was an entrepreneur, and my first job was working in his betting shops.
Little-known fact about you: I'm an animal lover, a supporter of animal charities and also a surfer.
Your Business
What innovations/initiatives do you foresee in the industry over the next years? A continuation of this constant pace of connecting people with technologies in enriching ways — less transactional and more genuine.
Best career advice you've received: Never underestimate the knowledge and capabilities you build throughout your career. Have a sense of confidence that you have quite a lot to offer, and enjoy what you are doing.
What advice would you give someone starting out in the field? No experience is wasted. The more skills you acquire, the more useful. If you want to be a CEO, you must have a broad understanding and knowledge base.
Rob Gurney as a Traveler
Favorite travel memory or story: On a walking holiday in Italy, I saw a missing-dog photo with a phone number. I took a picture of the sign. While walking in a park later, I found the dog hiding under a bush. I carried the dog to safety, called its owners and reunited them.
One travel tip you cannot live without: Carry-on only! Unpack your shirts and steam them in the bathroom.
Best advice for business travelers: Same as above — carry-on only. And, of course, choose a oneworld member airline.
About oneworld
Oneworld turned 18 in 2017; what can we expect from the alliance in the lead-up to its 20th birthday? We'll be looking at the value proposition of the alliance and our digital platforms and offerings as we enter our third decade. Simultaneously, we're thinking about how to reflect the personality of the brand and if it can be reimagined. We want to deliver on what consumers value and make it seamless and rewarding. We are also assessing opportunities for smaller, regional airlines to join the alliance.
The alliance continues to win accolades. What makes oneworld an award-winning alliance? The quality of our member airlines is the biggest driver. All are heavily engaged in innovation, from American Airlines' flagship dining to British Airways' WiFi and Qantas' Australia-to-U.K. non-stop flights. It's all about getting the story out about the airlines.
What are the recent enhancements to oneworld events, the one-stop service for planning meetings and events? We are consistently building the quality of the alliance ecosystem, and the recent enhancements to oneworld events are an example of how we do so. We cut the passenger threshold to 50, and we improved incentives.
Tell our readers about the various 'round-the-world options. It's a fabulous value for the money, and the single most successful fare for the alliance. We're always looking at the product lines — can we add to them? We have a good suite of products, but we need to be more proactive to ensure our customers understand the options and ensure we understand what our customers need.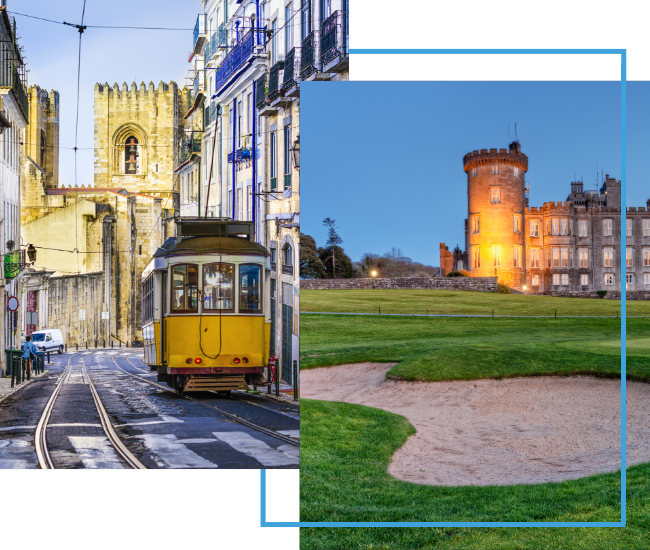 FX Excursions
FX Excursions offers the chance for once-in-a-lifetime experiences in destinations around the world.
Explore Excursions
Less than five years ago the world's first hybrid cruise ship, Hurtigruten Expeditions' MS Roald Amundsen, set sail for Antarctica in November 2019 with 450 passengers. The battery-hybrid-powered ship, named for the first man to cross the continent and reach the South Pole, was built specifically for voyages in polar waters. Its battery-hybrid power reduces the ship's consumption and CO2 emissions by 20 percent compared to equally sized ships.
Sponsored Content
Exclusive Sailing with Global Traveler
A few months ago, I flew Polaris business class on a United flight from Dulles (IAD) to Paris (CDG). It was only when I got to my hotel in Paris I realized that I didn't have my iPad or its bag or accessories. Since I had been working on it in the restaurant in the Polaris lounge and then went directly to the gate, I knew I either left it propped up on my table when I packed up or in my business-class seat. But what was the best method to alert the airline about my careless mishap and (hopefully) retrieve it? With spotty data and WiFi, searching for information on my phone was frustrating and slow. Here's what I learned from the anxiety-inducing experience (and unexpected ending) about what to do if you leave something behind on your flight: