Name: Rob Gurney
Title: CEO
Company, city: oneworld; New York, New York
Number of employees: The central oneworld team numbers around 30, but oneworld member airlines collectively employ 400,000.
Recent project: I don't think of things as projects but as a stream of initiatives to make the customer experience better. In that vein, we're updating technology, growing revenue by making it easier to do business with us and reimagining our brand.
First job: Unpaid, I ran errands for my grandfather; he owned multiple businesses, from jewelry to betting shops. In the travel industry, I started as a management trainee with Qantas.
Little-known fact about you: I'm a long-time surfer. It's not as easy to surf in NYC as it has been in some of my other postings.
Your Business
What innovations/initiatives do you foresee in the industry over the next years? Capabilities rapidly enabled by technology are the driving force of the future, from serving customers to aircraft technology. In order to exploit the full potential, we need to make a more effective, efficient use of space and infrastructure. Developments are underway, but we have to use technology without compromising safety and security.
Best career advice you've received: I've received no shortage of advice, but one piece that stuck with me is never to think any experience or knowledge is wasted. Even lateral career moves can be massively useful in building a broader skillset and understanding.
What advice would you give someone starting out in the field? This isn't an industry for everybody; it's a field with a much broader purpose. That should be part of your ethos in order to succeed.
Rob Gurney as a Traveler
Favorite travel memory or story: While at a café in Italy, I noticed a missing-dog poster. Later, while walking, I noticed a dehydrated dog lying under a bush. It was the dog from the poster. I gave him some water and carried him back to the café, where he was reunited with his owners.
One travel tip you cannot live without: Steam your shirts in the bathroom. It's useful with today's baggage restrictions.
Best advice for business travelers: Just take carry-on. It's convenient, you can move more quickly, and it's better for the environment. And fly with a oneworld carrier!
About oneworld
In celebration of oneworld's 20th anniversary, the alliance plans to roll out branded lounges. Tell us more. Airport co-location and branded lounges are focused projects with longer lead times. We want to create a great customer experience, so we are looking for our airlines to move together at airports where it makes sense and where opportunities allow. We are committed to this idea, and we've identified several airports to look at closely. We're welladvanced in the process, but it is still a work in progress.
What was the inspiration behind oneworld's new brand positioning as it turns 20? It's hard to relaunch a well-recognized brand. Our new slogan, "Travel Bright," has a few connotations; we're becoming a more human brand and telling our story in a more compelling, modern way. Our focus groups largely comprised our target business travelers flying on more than one airline to make sure we deliver products and services of use to them.
Tell us about the digital initiatives behind oneworld's milestone. We are investing in technology to deliver the promise of seamless travel on alliance carriers digitally. Each member airline's app and website will offer the opportunity first to check in for a connecting flight on a oneworld partner airline, with more services and facilities to come later. This will also offer a better infrastructure for disruption management. We want to be able to do things in a more agile way.
Share a fact you want our readers to know as oneworld turns 20. Our member airlines tell us, "We may not be the biggest alliance, but we have the most fun." The special chemistry of the oneworld alliance was on display during a meeting with our first and new oneworld connect partner, Fiji Airways. When one observes the chemistry in the room among all the partners, it's something you want to be part of.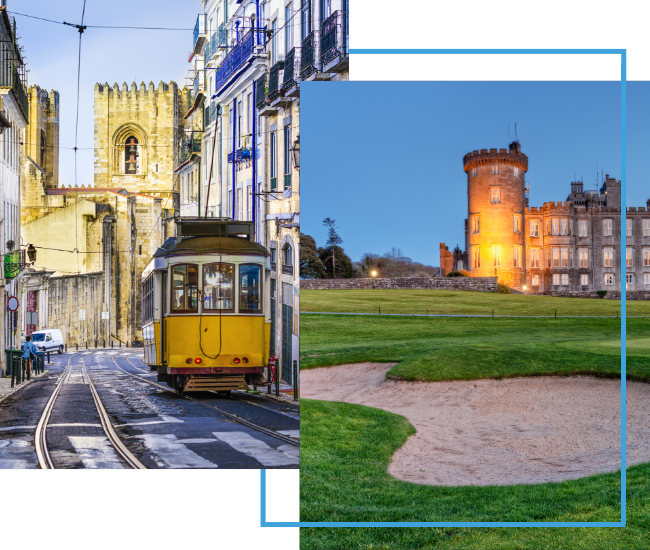 FX Excursions
FX Excursions offers the chance for once-in-a-lifetime experiences in destinations around the world.
Explore Excursions
The Perelman Performing Arts Center (PAC NYC), the cultural cornerstone and final public element of the World Trade Center site, opened this September.  The new performing arts center in Lower Manhattan provides a dynamic home for the arts, serving audiences and creators through flexible venues enabling the facility to embrace wide-ranging artistic programs.
Sponsored Content
From the moment you step onboard Air Tahiti Nui's Tahitian Dreamliner, you will be transported to The Islands of Tahiti. The French Polynesian carrier considered every detail to awaken its passengers' senses, creating the feeling you are already on the Islands while 30,000 feet in the air.
Whether you call secondhand fashion treasure troves "thrift stores," "fripperies," "charity shops," "vintage boutiques" or something else, shifting the paradigm from "old clothes" to "new finds," you may find the best, most conversation-starting souvenirs inside these shops and neighborhoods located in the world's most fashionable cities and a few unexpected places.