The U.S. Bureau of Labor and Statistics recently recorded a new all-time record high of 31,300 people employed in the leisure and hospitality industry in Hamilton County as of July 2022. The previous record for leisure and hospitality jobs in the county stretches back to July 2019 before the pandemic, at 31,200.
"We are very encouraged to see our employment levels in leisure and hospitality return and even exceed pre-pandemic levels," said Barry White, president and CEO, Chattanooga Tourism Co. "With several attractions, restaurants, and hotels in various stages of development, plus the Chattanooga Airport's planned expansion, the future is bright for job growth in hospitality in Chattanooga."
During the pandemic, Hamilton County saw a 30 percent drop in visitor spending or the equivalent to $450 million in 2020 alone. In April 2020, the leisure and hospitality industry lost more than 10,000 jobs, hitting a low of just 17,500 employed during the pandemic shutdown. In 2021, the county recovered 7,900 and, now, the employment in the industry even exceeds pre-pandemic levels.
On average, Chattanooga hosts more than 40,000 visitors per day, with 15,000 of those visitors spending $4.1 million on shopping, entertainment, dining, accommodations and more. Annually, Chattanooga sees more than 15 million visitors come by and spend roughly $1.5 billion.
"Now more than ever, there is so much opportunity in tourism to gain professional skills, advance quickly, and build a life-long career," said Hugh Morrow, chairman, Chattanooga Tourism Co., and president and CEO, Ruby Falls. "Although we have reached a new high of employment, there are still many exciting career opportunities available within all sectors of the tourism industry."
In 2021, Chattanooga Tourism Co. launched its Hospitality is Hiring campaign to recruit people in the southeast region. The recent record-breaking numbers of employees doesn't mean Chattanooga Tourism Co. is stopping, however. The organization continues to support its partners through a full recovery, aiming for more opportunities for those looking to work in the industry. While leisure and sports travel reached record levels in 2021, business, meetings and convention travel remain in recovery.
Chattanooga Tourism Co. celebrates the first year since its launch of Hospitality is Hiring this September at the 2022 Chattanooga Tourism Summit. In addition to the State of the Tourism Industry address by CEO Barry White, another appearance at the summit includes award-winning travel TV host Samantha Brown, who will offer VIP Meet & Greets and deliver the keynote address. The summit will also see live entertainment by Chattanooga buskers, exhibitor showcases and post-summit professional development breakout sessions.
Have you been to Chattanooga post-pandemic? What do you like most about Chattanooga? What do you hope for the overall leisure and hospitality industry looking ahead as it recovers from the pandemic? Tell us your thoughts. Email us at [email protected]. Please include your full name and location.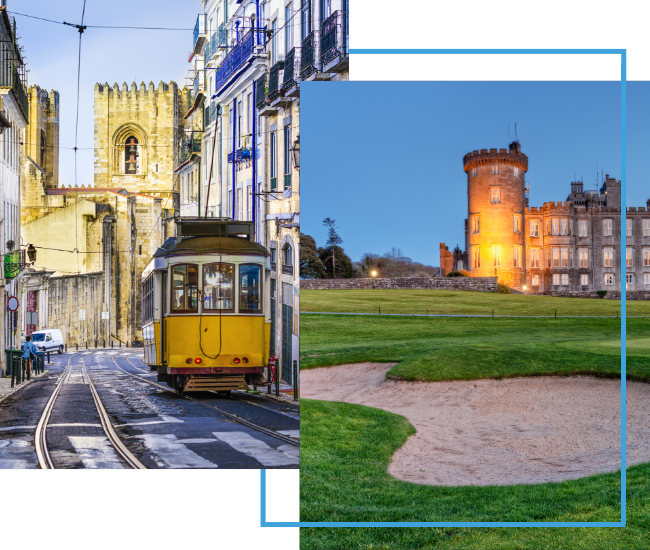 FX Excursions
FX Excursions offers the chance for once-in-a-lifetime experiences in destinations around the world.
Explore Excursions
More than 22 million visitors pour into Bangkok each year, adding to the roughly 11 million residents of the Thai capital famous for its bustling streets. Packed with food carts, markets and cultural spectacles, life in Bangkok is unusually defined by its vibrant street scene, both day and night. That means you don't necessarily need a solid plan when heading out on any given evening.
Sponsored Content
Filled with hidden treasures waiting to be discovered, Seoul invites travelers to unearth its many gems, and Seoul Tourism Organization is here to help travelers do just that. Through thoughtfully created initiatives like the Theme Tourism County Competition, Seoul Tourism Organization works closely with local districts to identify and showcase what makes each district unique and charming in all seasons.
As first-time restaurateurs, but with plenty of hospitality-related experience, Ria and Kevol (Kev) Graham were not entirely comfortable opening their first restaurant in the Brooklyn neighborhood of Williamsburg, where several upscale restaurants and 5-star hotel dining is just a block away. And to make matters worse, they opened in July 2020, when New York City was in the middle of the COVID-19 pandemic.