Each year our Class Act features an article similar to this, taking a look at the premium economy cabins on airlines around the globe, comparing and contrasting seat specifics and amenities. What was once a matter of which airlines offer the "in-between" cabin is now a matter of which airlines do not boast the now much more commonplace premium economy class.
Today the list of airlines offering a premium economy cabin is a who's who of the world's best and brightest, including Singapore Airlines, Delta Air Lines, American Airlines, United Airlines, Qantas, Cathay Pacific, Air New Zealand, Air Canada and many more.
According to a March 2020 Airline Passenger Experience Association report, it could all come down to a matter of money — both for the passengers who, for a little extra green receive a far more premium experience, and for the airlines. The article quotes Harry Hohmeister, head of commercial passenger airlines, Lufthansa Group, as saying premium economy is a "money-generating machine," bringing in 33 percent more revenue per square foot than traditional economy and 6 percent more than business class. The sentiment was echoed by Robert Isom, president, American Airlines, in a 2019 earnings call, with premium economy dubbed the "most profitable use of square footage on wide-body aircraft."
With the financials in mind, airlines now add more premium-economy seats to new aircraft configurations: Qantas bumped the number of premium- economy seats on its Airbus A380 from 35 to 60, British Airways increased its number on the new A350, and Singapore Airlines eliminated economy class entirely on its A350, opting instead for a two-cabin configuration of premium economy and business class.
Of course, holdouts remain, such as Korean Air and Qatar Airways, who tout an already-generous and more-comfortable-than-most economy-class cabin. And you have airlines that reverse course, such as Turkish Airlines, who added and offered Comfort Class in 2016 only to remove the cabin that same year. And then there are the surprises, as when one of the holdouts created industry buzz last year with the announcement of a premium economy cabin: Emirates.
The cabin would be the first of its kind among Middle Eastern carriers and was big news … and then came COVID-19. Much uncertainty surrounded the details of the cabin, and now as a result of the pandemic, the debut date is a question mark as well. While originally slated to launch in June 2020 with the delivery of the Boeing 777X, it was pushed back to the end of 2020 with the arrival of new A380s. Now, as of June, Emirates still plans to debut the cabin but at an unknown, delayed date and on a slower rollout. Plans to retrofit existing aircraft with the new cabin have also been scrapped.
Mystery shrouded the specifics of the cabin from the beginning. In April 2019 HAECO Cabin Solutions announced its Eclipse Cabin as well as "an as yet unnamed Middle East-based airline" as its launch customer.
According to HAECO, "The Eclipse Cabin transforms travel in short-haul business class and long-haul premium economy by utilising an innovative layout and design. This elevates the overall passenger experience by increasing privacy and comfort while maximising passenger places (PAX) for airlines. The Eclipse Cabin further enhances flying by providing more stowage space for amenities and crew baggage, freeing overhead bin space."
Tim Clark, president, Emirates, was also less than forthcoming with details, describing the cabin as a "superette" design that would cradle the legs in a "lazy-Z format." The few details available, though, certainly made the premium economy cabin sound attractive.
There's no denying the COVID-19 pandemic changed the landscape of travel, and some uncertainties still loom. As the current focus of all airlines, hotels and travel providers is cleanliness, safety and the health and well-being of consumers, announcements and new product launches are on the back burner; and dates and deadlines are fluid, delayed and to be determined. Just as the world waits on a more realistic timeline for the debut of Emirates' premium economy cabin, we can only wonder what will come of the February 2020 announcement by Pieter Elbers, CEO, KLM Royal Dutch Airlines, that the airline will introduce a premium economy cabin within a year. KLM currently offers an Economy Comfort option, with about four additional inches of legroom and one to two extra inches of recline but with much the same service as economy. Elbers offered no further details on what would differentiate the new premium economy cabin, but headlines proclaimed this means KLM would finally boast a "proper" premium-economy option rather than a heightened, slightly more comfortable economy-class option.
In 2019 Swiss International Air Lines announced plans to debut a premium economy cabin in spring 2021, marking the last airline of the Lufthansa Group to do so. Again, it remains to be seen if the world's current situation will allow for an on-time unveiling of the cabin, slated to first appear on the Boeing 777-300ER, but details of the almost $44 million investment include 24 seats in a 2-4-2 configuration that offer 10 percent wider seats, 20 percent greater pitch and 25 percent greater recline.
With more and more airlines offering premium economy, it's not just about the seat anymore. Sure, enhancing the seat's pitch, recline and width always wins over new customers, but travelers are also enticed by an enhanced overall experience, beginning at check-in and through to deplaning. Airlines today make sure all of the premium-economy extras make the additional monetary output more than worth it, with most offering premium access all the way and upping the ante even more with bonuses previously reserved for first- and business-class passengers. "Glorified economy class" is no longer an apt description of this cabin.
On All Nippon Airways and Philippine Airlines, the premium economy cabins feature mood lighting to mimic the time of day and enhance rest and relaxation for travelers. For airlines like Japan Airlines, Virgin Australia and Air New Zealand, the seat width creeps over 40 inches, some of the most spacious seats in the premium-economy game. British Airways recently overhauled the culinary offerings for its premium-economy passengers, while Singapore Airlines extends its first- and business-class Book the Cook service to premium-economy travelers. Delta Air Lines brings a luxe touch with Tumi amenity kits and memory foam seats. On Qantas, calf rests deliver better ergonomic support for a more comfortable flight, and American Airlines' partnership with Casper for bedding can also be experienced in its premium economy cabin.
With so many options, the choice can be overwhelming. For those looking to accolades and awards before hitting the "book" button, Air Canada was named Best Premium Economy Class in Global Traveler's 2020 Leisure Lifestyle Awards. The reputable Skytrax ranked Virgin Atlantic, one of the first airlines in the world to offer premium economy in the 1990s, the World's Best Premium Economy Class in its 2019 ranking, followed by Singapore Airlines, Air New Zealand, Austrian Airlines (No. 1 for Best Premium Economy Class Airline Catering), Air Canada, Qantas, Lufthansa, Virgin Australia, Aeroflot, Air France, Philippine Airlines, All Nippon Airways, Japan Airlines, Azerbaijan Airlines, EVA Air (another leader in the premium- economy movement), China Airlines, Cathay Pacific Airways, Alitalia, British Airways and China Southern Airlines.
The "in-between" cabin no more, it's clear premium economy classes around the globe are soaring to the forefront of the flight experience.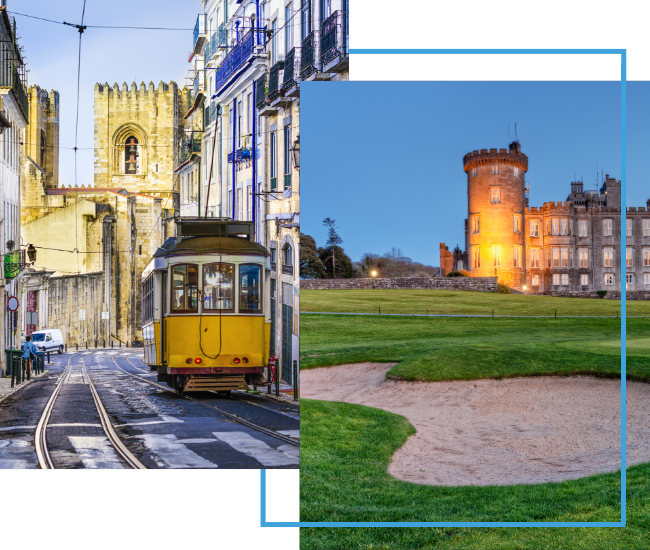 FX Excursions
FX Excursions offers the chance for once-in-a-lifetime experiences in destinations around the world.
Explore Excursions
More than 22 million visitors pour into Bangkok each year, adding to the roughly 11 million residents of the Thai capital famous for its bustling streets. Packed with food carts, markets and cultural spectacles, life in Bangkok is unusually defined by its vibrant street scene, both day and night. That means you don't necessarily need a solid plan when heading out on any given evening.
Sponsored Content
Incentive travel has long been a way for organizations to drive sales and reward employees with opulent trips to exotic destinations. Today it encompasses even more.
As first-time restaurateurs, but with plenty of hospitality-related experience, Ria and Kevol (Kev) Graham were not entirely comfortable opening their first restaurant in the Brooklyn neighborhood of Williamsburg, where several upscale restaurants and 5-star hotel dining is just a block away. And to make matters worse, they opened in July 2020, when New York City was in the middle of the COVID-19 pandemic.