WE STAND STILL IN THE ICY, sub-Arctic Canadian wilderness. Our breath makes ghosts in the crystalline air. We are dressed in expedition-quality Arctic polar gear against the sub-zero temperatures and whirling snow. But I don't feel the cold. My attention and my camera are focused 100 yards away on a mother polar bear and her two cubs just emerging from their den. Through my lens they look near enough to touch.
Although we are quite close to the bears, we feel safe, accompanied by alert and experienced guides with binoculars, rocks (for clacking or throwing), bear spray and, as a last resort, 12-gauge shotguns slung over their shoulders (which, fortunately, they have never had to use). National Geographic photographers help us with focus and f-stops and remind us to shelter our cameras under our parkas to preserve battery life.
You can see polar bears in the Churchill, Manitoba, area from June until November, but I chose the most rugged adventure. Den Emergence Quest (annually for two weeks in mid-March) is one of several polar bear-centric adventures offered by Churchill Wild, a 25-year-old, family-run company that owns and operates three off-the-grid, totally self-sufficient lodges. Mother-and-cubs sightings can't be guaranteed, but the area near Nanuk Polar Bear Lodge (on the edge of Hudson Bay) is world-renowned for its polar bear population. Early every morning, scouts from the lodge fan out over the vast white expanse on snowmobiles to search for dens and to scan the coastline for signs of mother bears heading to the ice with their cubs.
Many of the scouts are First Nations people whose ancestors hunted and fished these lands for thousands of years. Later, in front of the fire at the lodge, they will, if asked, tell tales of the ancient ones and their unique relationship with polar bears — as food and as spirit guides.
Scientists who study polar bears estimate there are about 26,000 left in the wild (down 18 percent from 2011), and 60 percent live in Canada. The bears depend on sea ice to get to their main source of food — ringed, harbor and bearded seals. As the climate changes, bears are forced to wait longer in the fall for the freeze-up so they can hunt and find mates.
The remote, fly-in Nanuk Polar Bear Lodge (recently included in the prestigious National Geographic Unique Lodges of the World list) has eight en-suite guestrooms — rustic but comfortable with snuggle-under duvets — and a Great Room with panoramic views of Hudson Bay. Curious bears and other wildlife walk right up to the 10-foot-high, chain-link fence surrounding the compound. And as you fly in, it is not unusual to see a polar bear or a pack of wolves sunning themselves on the airstrip just outside the compound.
All meals are included. A hearty breakfast, starting with steaming bowls of Manitoba's iconic Red River Cereal. Hot soup and freshly baked bread for lunch — either in the lodge in front of the enormous river-rock fireplace or, if den emergence seems imminent, out in the wild. Family-style dinners can best be described as tundra-to-table — maybe a caribou Wellington, wild duck fajitas or moose pot roast, washed down with Canadian VQA wines or craft beers. Plant-based and gluten-free options are available. Northern Manitoba is a pristine wilderness, so water at the lodge is sourced (and triple-filtered) from the surrounding, spring-fed lakes.
After dinner, peek at the night sky for the real possibility of seeing the pale green, pink and violet Northern Lights dancing and shimmering high above the trees.
Other bear safaris and wildlife adventures are available in the summer months, when the temperatures can get as balmy as 60 degrees Fahrenheit and the ubiquitous fireweed turns the landscape a cottoncandy pink. You'll see polar bears relaxing in fields of wildflowers, gorging on berries in the boreal forest and lounging in the tidal sand flats at water's edge.
All of Churchill Wild's eco-lodges focus on hiking to find polar bears and other wildlife: wolverine, Arctic fox, woodland caribou and moose. You can kayak and snorkel with belugas or climb into a custom-made "rhino" vehicle and head out to look for more than 100 species of migratory birds including eagles, great gray owls, eider ducks, snow geese and swans.
Canada Info to Go
Most international airlines fly to Canada's Winnipeg Richardson International Airport.
Churchill Wilds' Den Emergence Quest runs March 3–16, 2019. The price of 16,695 CAD (about 12,800 USD) per person includes round-trip transportation between Winnipeg and the lodge, accommodations, all meals, excursions to see bears, guiding and the use of expedition-quality Arctic clothing. Summertime Polar Bear Safaris operate July through November, starting at 12,995 CAD (about 10,022 USD) per person. The rate includes all of the above except the use of expedition-quality Arctic clothing. There is no cell service, but a satellite phone and satellite WiFi are available in the main lodge.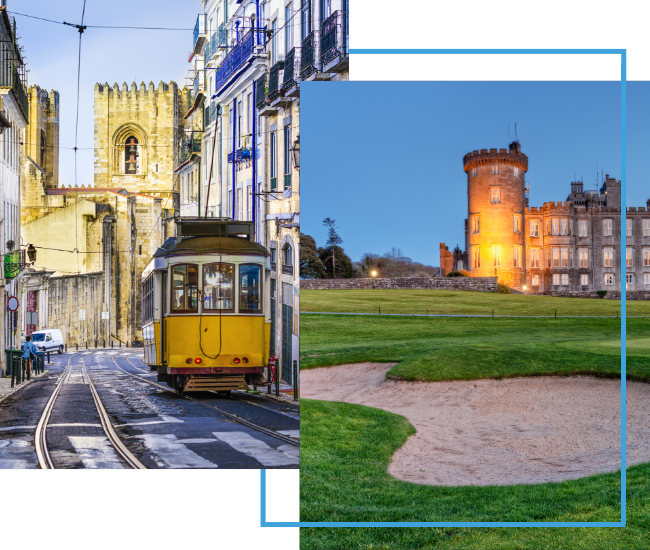 FX Excursions
FX Excursions offers the chance for once-in-a-lifetime experiences in destinations around the world.
Explore Excursions
Imagine yourself lounging in a stone cottage suite with a fireplace and freestanding tub, sipping hot chocolate in a rustic game and reading room with a raftered ceiling, and ice skating and cross-country skiing in the crisp mountain air. Sounds pretty perfect, doesn't it? Especially when you add in seasonal touches.
For the first time in Olympic history, when the 2024 Summer Olympics kick off on July 26, 2024, they will not do so in a stadium. Instead of an Olympic venue, the entire city of Paris will become the Olympic stadium, hosting the games among monuments, on bridges and on the grounds of some of the world's most historic sites. The Opening Ceremony will take place on the River Seine, where athletes will drift along on a flotilla of boats as spectators wave them on from the quays and bridges throughout the city.