"Welcome to patagonia!" our guide said with a huge grin that was partly genuine, partly affected. The other guests and I were definitely affecting ours to the point of clenched teeth.
Having just disembarked a powerful jetboat on an inclement early December afternoon, our ecotourism group, every one of us dressed in five layers of warm and water-resistant clothing, stood on a haunting black beach, suffering winds strong enough to stagger a man and drive raindrops like BBs. Admittedly, this dismal "beach walk" was entirely our fault. The guides had warned us that the weather would be iffy, but our group was gung-ho, some of us still punchy after enduring 20-something-hour flights from the United States. Oddly, we couldn't wait to leave the finely appointed, 4-star environs of our ship, Atmosphere, with its comfortable rooms (duvets nearly as thick as a standard mattress), open bar, platters of tasty snacks and complimentary spa services designed to immerse us in Patagonia's elements.
Twenty minutes later we were being deservedly pulverized by those elements.
Though the beach was intriguingly stark and otherworldly, a half hour was all we could stand in such harsh conditions. We hailed the jet boat and raced back to Atmosphere. Shedding my clothing and gear on the run, I was settled in the warmth of the outdoor whirlpool tub within minutes of arrival, where I sat submerged from the nose down letting a dozen tiny water jets buffet my back. Cocktail in hand (a local concoction of Pisco brandy made from local grapes combined with lime juice, egg whites, simple syrup and bitters), I stared transfixed at a backdrop of dramatic mountains and lush rainforest.
In its second year of operation, Chilean tour company Nomads of the Sea is redefining ecotourism and "ultimate fly-fishing," a term I took as a mirthful oxymoron until — a few days later — I found myself rocketing past volcanoes and cruising at a breathtaking 130 mph in a Bell 407 helicopter just tens of feet over the forest canopy en route to the ultimate fly-fishing destination.
By day we fished, sea kayaked, hiked through virgin rainforest and explored dormant volcanoes. By night we dined on king crab, Chilean sea bass, octopus, salmon, filet mignon, lamb and ostrich, accompanied by delicious Chilean wines. Rarely has such service been so intimately paired with such a spectacular natural setting.
Our ill-fated beach walk notwithstanding, that first day had been a rather lively combination of bouncing and skittering around lagoons in a Zodiac Hurricane catching glimpses of sea lions, dolphins, penguins and cormorants. Day 2, however, was another story. Upping the ante significantly, our guides tempted us with an offer of an invigorating morning of sea kayaking. The others in my group unanimously demurred, choosing instead to watch from the sidelines, seated in the accompanying Zodiac. Sensing our guide's disappointment, and being none too sharp after having consumed what could charitably be described as fantastic quantities of Chilean wine the previous night, I stepped forward and accepted the challenge.
After paddling serenely through mirror-finish water in the lagoon, we moved out to more open (read: rough) water. I'm from Minnesota. We're used to gentle lakes. As such we like to do our "sea" kayaking with the bare minimum of sea involved. So when the waves started rolling in, so did a flutter of private distress. Though in reality the actual waves were quite tiny, they seemed overwhelming to me: crashing over the front of my kayak, splattering my face with cold salt water, pushing me back and requiring heroic strength on my part to maintain forward momentum. Mercifully, we steered into a calm lagoon for a break.
My guide gave me ample opportunity to bow out and join the others in the Zodiac, but I refused. Surrendering to the elements wo uld have meant that the young, petite, female guide (I later discovered she was tougher than most grown men) would have to take my place in the kayak. Chivalry aside, there was no way I was going let my pride and masculinity take such a profound hit. Instead, I jumped back into the kayak and paddled to a distant rock teeming with sea lions: And I completed the journey with my dignity intact.
Later that day, after a brief rest on Atmosphere where we dined on caviar-topped salmon served on a bed of risotto, carrot cake and Terra Pura Sauvignon Blanc, we hopped aboard a chopper for dramatic transport to the starting point for our planned hike to Llanteles Glacier. From the flat drop-off location, we scrambled upward over loose rock and scrub, eyes trained on our looming destination, while surrounded on three sides by mind-bending mountains, including a towering cliff adorned with tiny waterfalls.
With house-sized chunks of ice continually breaking off the glacier and tumbling down the mountain, we dared venture no farther than the outermost edge of the ice field. After an indulgent photo shoot at the glacier (two professional photographers were in attendance), we retreated a hundred yards from the edge and enjoyed a picnic of cold meats, salmon, cheese, bread and wine. Oh, and whisky. Chilean tradition demanded we sip whiskey chilled with ice chipped off the glacier. Again, I was the only taker: I'd earned it.
The following day, we once again boarded the helicopter. After swooping past a spectacular waterfall and checking in on yet another colony of sea lions, we disembarked on a small beach: the put-in point for a day of fly-fishing. Though the set-up usually calls for two fly-fishers to every one guide, I was alone in a boat with my guide, Ricardo — probably for the best since casting did not come naturally to me.
The secluded lake was deserted and perfectly still with a stunning backdrop of virgin rainforest and, in the distance, snow-capped mountains. The previous night, I had confessed to the lead fly-fishing guide that I had never previously attempted the sport. He assured me that fish would be so abundant I would "catch four by accident." In fact, I caught 10, including a massive brown trout, snagged a mere seven minutes into the adventure.
It was that easy. I could have let my fly trail behind the boat and lazily reeled in trout all day, but I'd come here to learn to fish and, by God, I intended to learn how to do it properly. So, Ricardo patiently took me through the casting process in incremental stages. My streamer fly and line twirled wildly over the tiny boat like an uncoordinated lasso routine. By some miracle, I managed not to bonk myself in the head or snatch Ricardo's hat off his head during the precarious tutorials.
At lunchtime all the boats converged back on the beach, where everyone dined on a seafood and chicken pasta stir-fry — prepared on the spot in portable woks — salad, cold meats, cheese and, of course, wine. There was always wine. Then it was back to fishing.
By mid-afternoon Ricardo's patient, bilingual coaching efforts wrought success. Through a complex series of deftly timed rod flicks and line yanks, I was able to make my fly (and the increasingly long and unwieldy line) do several crack-thewhip sequences just overhead. When I reached the end of my line, I gave my rod one final flick forward and my fly whizzed out a distance of 30 to 40 feet and gently plopped into the water. The moment was so exquisitely Zen that I looked around, half expecting to see Buddha returning to Earth. However, the fish were not so impressed, disappearing in unison, and I had to return to Atmosphere that evening unable to proclaim that I'd caught a single fish using genuine fly-fishing techniques.
When not buzzing low in a helicopter, enjoying Omni-Theater views of mountains, sea, volcanoes and forests, or bobbing in boats, just yards from herds of sea lions, we spent decidedly chill time on Atmosphere. A small army of hospitality staff catered to our every need. Drinks were continually on offer as we lounged on comfy couches and furry chairs. We indulged in a savory and colorful assortment of pre-dinner appetizers and soothed our weary bodies in the spa's sauna, sea-water hydro-baths and whirlpool tu b.
Though finding food, service and comfort of this caliber on a cruise ship is admittedly nothing out of the ordinary, the simultaneous and wondrous fusion with nature was unforgettable.
Atmosphere sails from mid-October until the end of April (Chile's spring/summer/fall), though, as with any seasonal activities, the weather and eco-opportunities tend to peak at the height of summer (January/ February). Seasonal activities include whale watching (blue, sperm, orca and more), horseback riding and rafting. Generally, passengers book dedicated fly-fishing tours or ecotours, though Nomads isn't opposed to a little a-la-carte, mid-trip-impulse tour adjustment should one of the companion itineraries catch your eye. For more information, visit http://www.nomads.cl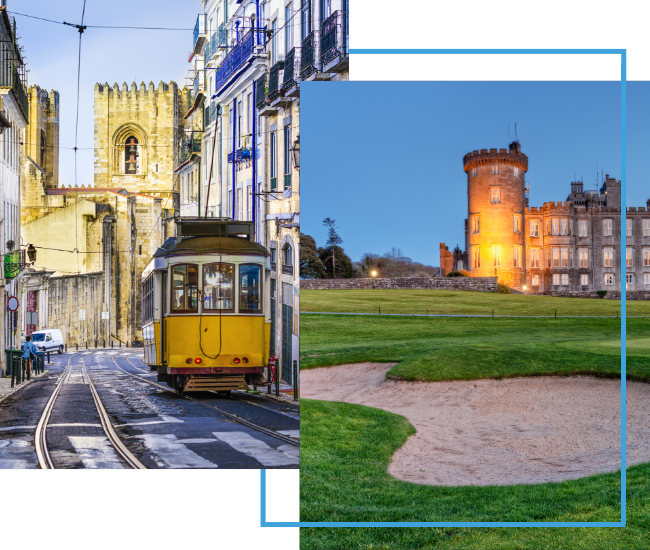 FX Excursions
FX Excursions offers the chance for once-in-a-lifetime experiences in destinations around the world.
Explore Excursions
There is something magical about sipping a glass of local wine while watching the sun slip into the Aegean Sea as the afterglow tinges traditional, white-washed Cycladic houses with glorious shades of rose, purple and gold. Ancient Greeks believed Helios, the Sun God, caused sunsets by driving his fiery chariot into the sea. Standing at water's edge in Mykonos, watching the sky slowly turn from purple to inky black, you almost believe it.
Sponsored Content
Exclusive Sailing with Global Traveler
The prospect of a post-visit treasure hunting session inside the shops of landmark museums such as the Louvre in Paris, the Uffizi Gallery in Florence and The British Museum in London can be irresistible. However, some of Europe's smaller and more unusual museums boast retail spaces with a surprising "wow" factor, often as well-curated as the galleries.