Now open for oenophiles on California's desirable Central Coast is the Allegretto Vineyard Resort, a 171-room luxury resort nestled on 20 acres of vineyards and fruit-bearing orchards in Paso Robles Wine Country.
From Southern California-based Ayres Hotels, the property evokes an Italian vineyard estate with manicured Mediterranean gardens and specially crafted vignettes as well as a full-service spa and a wine bar featuring the resort's own private wine label.
Describing a moderate tempo of 112-120 beats per minute, allegretto is a musical term that is neither too fast nor too slow but is light, graceful and comfortable. Allegretto Vineyard Resort was aptly named for the sense of joy, comfort and harmony guests are offered upon arrival.
"Our mission is to inspire and create joy in every aspect of our guests' stays," said Anna Olson, general manager, Allegretto Vineyard Resort. "'Allegretto' is our 'Aloha'."
Features include Cello Ristorante & Bar, offering regionally foraged ingredients, an extensive wine list, local artisanal beers and craft cocktails; a spa with unique amenities like zero-gravity chairs and an infrared detox sauna; and ample meeting and event space.
The 171 European-inspired guestrooms and suites, with optional balconies or patios, open to lush gardens, creating a sanctuary with a harmonious blend of comfort and revitalization.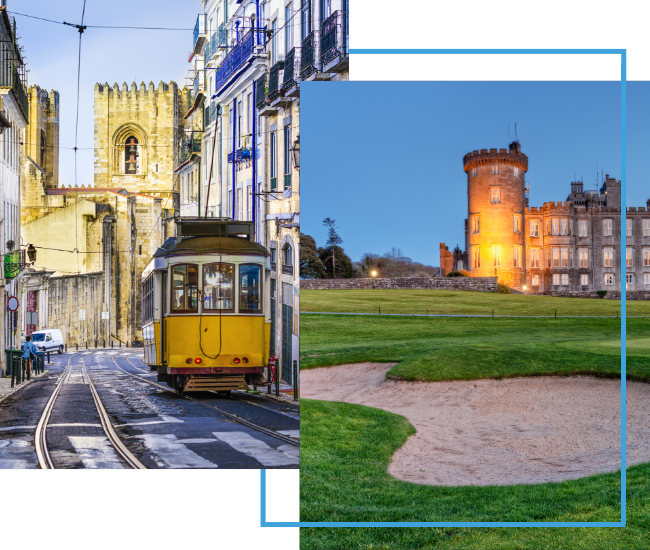 FX Excursions
FX Excursions offers the chance for once-in-a-lifetime experiences in destinations around the world.
Explore Excursions
Midway Atoll is the end of the Hawai'ian Islands, literally. This is the ultimate fate of these low, sandy islets ringing a lagoon: Eventually these last remnants of a once large volcanic island will sink beneath the waves, completing a story that began 1,500 miles away. Midway, though not easy to get to, occasionally features in cruise itineraries. Holland America Line's Westerdam offers a rare chance to glimpse the remotest of all the Hawai'ian Islands with a scheduled stop in October 2024. You can still see the relics of the famous World War II battle here as well as a million nesting albatrosses and other seabirds.
Sponsored Content
IHG Hotels & Resorts is thrilled to announce the launch of a new mobile product feature for members: IHG Wi-Fi Auto Connect. This feature is now available exclusively in the IHG One Rewards mobile app for both iOS and Android users and will automatically connect IHG One Rewards members to WiFi upon arrival at more than 5,000 IHG hotels worldwide — no separate passwords or log-ins needed. This is in addition to the exciting benefits of being an IHG Business Edge member. IHG Business Edge provides small- and medium-sized businesses access to a user-friendly portal that displays comprehensive spending and savings data while providing the convenience of direct booking with a guaranteed discount.
For sightseeing, there is quite literally no other place in the world like Madagascar. Formed more than 150 million years ago when a chunk split off the supercontinent Gondwana, eventually creating the globe's fourth-largest island, Madagascar evolved in isolation, developing a unique ecosystem entirely its own. Up to 90 percent of all Madagascar's plant and animal species exist nowhere else. This is the only place to visit the natural habitat of proto-primate lemurs; the multifingered aye-aye; the catlike fossa; spindly baobab trees; and the multiple exotics found in the unique rain forests, dry deserts, high plateau, coasts and island ecosystems of what is dubbed "the eighth continent."