Opened this past November, Osaka Excel Tokyu Hotel rethinks the classic Japanese business hotel format in a delightful way. While the basic design concept is rooted in generations-old Japanese aesthetics, its wow factor comes from the interior designers' approach of filtering them through a kaleidoscope. This effect is accomplished with ornate hexagonal lamps, carpeting with geometric shape motifs and pops of happy gold and blue hues. The lobby adds to that with a whimsical, but sophisticated mix of artwork and decorative ornaments, with a color palette and ornamentation that extends to 364 private rooms and suites throughout 17 floors.
The smaller Superior (standard) double and twin rooms are well-designed in terms of space utilization. One closet, for example, opens up to a full-sized restroom outfitted with a bidet. The shower and bath is actually generous, space wise, and is cleverly separated from the rest of the room with a strategically placed curtain. Even little design details are on point, such as visually appealing honeycomb-shaped shelving and a small but well-appointed work area. As you would expect from an upscale Japanese hotel group, there are drawers filled with every amenity you may have forgotten at home, as well as pajamas and a fragrant spray to freshen up your clothing after a long flight.
The Superior category room options include accessible twins that accommodate wheelchairs and strollers as well as more elaborate Japanese twins designed to emulate the feel of a Japanese home. Executives planning to surround themselves with greater opulence can look into booking the larger rooms on the Mido Floor, offered in four different style configurations (Taikoh, Ameura, Rikyu and Minami) inspired by the adjoining 400-year-old Namba Betsuin/Minamimido Temple.
In addition to the epic views and full-on luxury home settings, these suites enable guests to access an executive lounge, library and complimentary drinks. While the Minami and Rikyu rooms can double as small meeting spaces, the Osaka Excel also has the Sky Room, which can be set up for dinners, lectures and presentations. It accommodates 40–96 guests, and also carries through the hotel's whimsical, but sophisticated design theme.
Amenities corporate groups will appreciate include coin-operated washers and dryers and microwave access on multiple floors as well as a fitness center and restaurant Pic*Nika, serving a breakfast buffet with great views. The location, along Midosuji Avenue, also known as Osaka's Champs Elysees, is minutes away from numerous convenience stores and Hommachi, a major subway station making access to the city's top destinations easy. In addition to the Minamimido Temple, the hotel is a short walk from Kuromon Ichiba food market and the bustling Dotonbori neighborhood.
The proximity to Hommachi Station also means that, with a quick jaunt to the city's main train station, Shin-Osaka, the hotel is a great jumping-off point for daytrips into Kyoto, Nara and Kobe. In town, the nearby station also makes it a breeze to get to key destinations such as Osaka Castle.
The Osaka Excel Tokyu Hotel
4 Chome-1-15 Kyutaromachi
Chuo Ward, Osaka, 541-0056, Japan
tel 81 6 6252 0109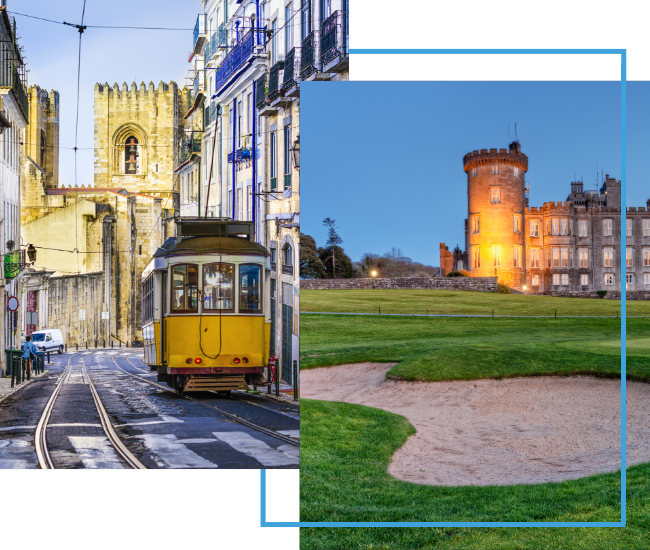 FX Excursions
FX Excursions offers the chance for once-in-a-lifetime experiences in destinations around the world.
Explore Excursions
Pleasant weather, autumn foliage and vibrant flowers are among the many delights awaiting nature lovers at botanical gardens and arboretums across the United States. However, some of these green spaces take on additional color this month and through Halloween when enterprising gardeners, landscape architects, management and other creative minds cast a spell with themed environments running the gamut from spooky to utterly bewitching.
Sponsored Content
Many small- and medium-sized businesses face time and budget constraints when organizing corporate hotel travel for employees. To address this problem, IHG® Business Edge emerged as a cost-free business travel solution for small- to medium-sized enterprises, offering travel managers exclusive access to enticing perks, handpicked educational resources and comprehensive company travel metrics. IHG Business Edge connects our loyal customers to our portfolio of 5,800 hotels and resorts across 18 brands in more than 100 countries.
For travelers who love all things autumn, Crystal Springs Resort, New York City's closest destination resort, features special offers and experiences to meet the demands of everyone's fall bucket list. Located only 80 minutes outside New York City in Sussex County, New Jersey, Crystal Springs Resort offers a quick getaway to enjoy fall foliage. Are any of these new offers or experiences on your bucket list?