There's no doubt the northern lights are awe-inspiring and spectacular. Unfortunately, they're also fickle and fleeting, and despite your best-laid plans of checking this item off your bucket list, sometimes Mother Nature's luminescent show just doesn't cooperate. But one cruise line has a new fail-safe in place.
Havila Voyages, one of Norway's top eco-friendly sailing operators, now guarantees guests will get a coastal view of the annual phenomenon on board one of its four premium ships. Passengers who sail on the Bergen–Kirkenes–Bergen roundtrip voyage between Oct. 1, 2023, and March 31, 2024, are guaranteed to see these magical green (and sometimes blue, pink and purple) lights dance across the sky during the 12-day journey. If not, they will receive a free six- or seven-day trip in an inside cabin, inclusive of meals, for the following season's Northern Lights Promise period, either roundtrip from Bergen to Kirkenes (Voyage North) or vice versa (Voyage South), to get another shot at seeing the spectacle.
With its multiple islands, fjords, glaciers and mountains — not to mention ample outdoor pursuits including dogsledding, cross-country skiing, mountain biking and kayaking — Norway makes for a fabulous fall or winter getaway. Its low level of light pollution in many areas of the country make it a perfect spot to witness the aurora borealis, which is caused when geomagnetic storms on the sun pull on Earth's magnetic field, causing cosmic waves that launch electrons into the air. This year and into 2025 is poised to be a particularly peak time for solar activity, boosting the chance cruisers will be able to see this marvel.
The 12-day Bergen–Kirkenes roundtrip cruise visits 34 ports on the coast, getting passengers close to both nature and Norwegian communities, and letting them cross off bucket-list experiences including Lofoten, Geiranger and North Cape. The Northern Lights Promise is valid for guests who activate the Northern Lights Warning System once on board, a method to alert passengers when the crew spots the northern lights.
The décor of Havila's newest ships, Capella, Castor, Polaris and Pollux, is inspired by the sea, sky, glaciers and mountains; and the sustainable cuisine reflects traditional dishes from the towns and villages making up the itinerary. The main restaurant, Havrand, shifts between four regional menus that change every few days to reflect the part of the coast you are sailing. Hildring, the fine-dining concept, offers an intimate, classic and elegant setting paying homage to Norway's fresh ingredients. And Havly café serves simple but delicious meals and snacks.
There are many spots on board from which to catch the midnight sun and the northern lights, including a lounge chair under the glass roof or a Jacuzzi warmed by recovered engine heat. With just 640 passengers on Havila's ships, you can be sure you'll have plenty of space to stretch out and watch nature's show. Most of the 179 cabins have sea views and range from 52-square feet to 150-square feet, accommodating up to four guests.
Prices for the 12-day Havila Bergen–Kirkenes roundtrip cruise start at €1,232 ($1,302) per person.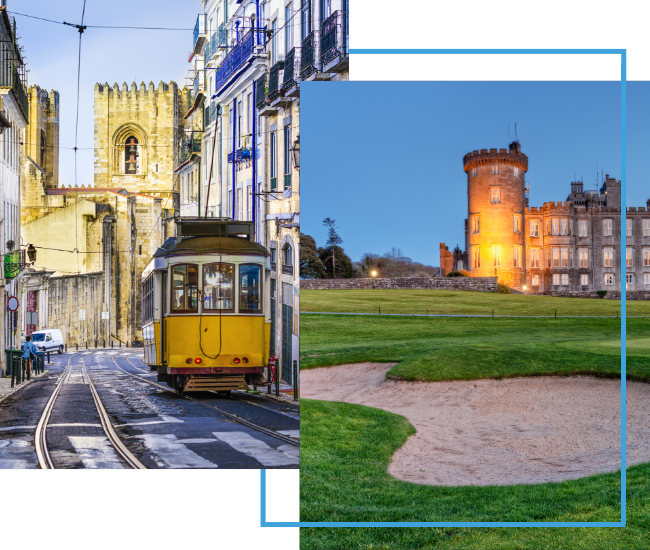 FX Excursions
FX Excursions offers the chance for once-in-a-lifetime experiences in destinations around the world.
Explore Excursions
More than 22 million visitors pour into Bangkok each year, adding to the roughly 11 million residents of the Thai capital famous for its bustling streets. Packed with food carts, markets and cultural spectacles, life in Bangkok is unusually defined by its vibrant street scene, both day and night. That means you don't necessarily need a solid plan when heading out on any given evening.
Sponsored Content
Don't risk losing all the money you've spent if you must cancel your trip at the last minute. Allianz Travel Insurance can give you:
As another phenomenal year of travel comes to an end, it's time, as always, for Global Traveler to celebrate and award those who do it best as we announce the 2023 winners of the GT Tested Reader Survey awards. But that's not the only cause for celebration here: We've hit another major milestone, as this marks our 20th year honoring the best of the best inn world of travel!