Lovango Resort + Beach Club is the first newly built resort in the U.S. Virgin Islands in more than 30 years and prepares to return for its second season. Welcoming guests back Dec. 20, the resort will sport some new accommodations and guest experiences.
This season, the resort debuts luxury glamping tents with outdoor showers, glamping tent duo accommodations for families and an exclusive landing craft adventure to Honeymoon Beach.
"We are incredibly excited to begin the upcoming season with our new accommodations and offerings at Lovango Resort + Beach Club," said Mark and Gwenn Snider, owners, Lovango Resort + Beach Club. "We look forward to extending our hospitality to returning and new guests with our beautiful settings."
The new Glamping Tents are designed by Michael Kramer of Michael Thomas & Co., designed the new Glamping Tents, ranging 800 to 1,000 square feet of indoor/outdoor space and each offering outdoor showers and stunning views of the Caribbean and surrounding nature. If traveling with a big group or your family, try the new glamping tent duo option. It can accommodate up to four adults and three children and features a private deck. The intuitive design of these accommodations was carefully curated with sustainability in mind, as well as spacious and luxurious fixtures.
Guests also have the opportunity to visit Honeymoon Beach with a new landing craft afternoon service. Hop aboard Lovango's private vessel for a five-minute journey to Honeymoon Beach, part of the National Park Services' beaches on St. John. You'll have your toes in the sand while enjoying use of beach chairs, Champagne, delicious meals, yoga, massages and more.
The resort also announced the introduction of the all-new Treetop Lounge. All guests enjoy  access to this lounge, which offers stunning views as well as a great location for breakfast, afternoon cocktails and a chance to meet other overnighters.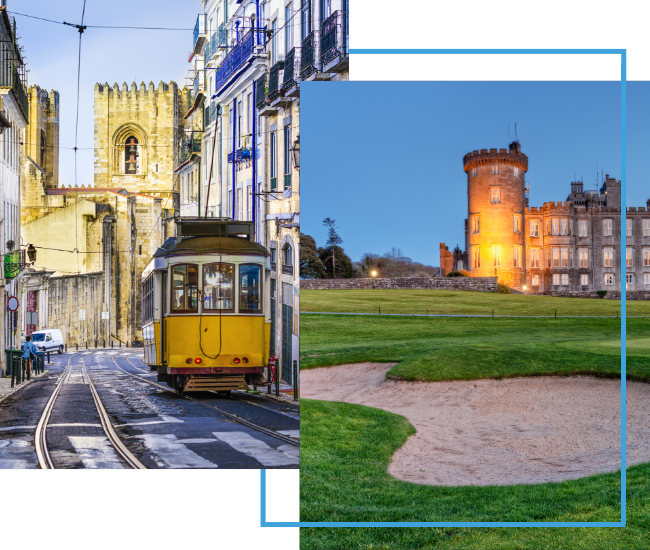 FX Excursions
FX Excursions offers the chance for once-in-a-lifetime experiences in destinations around the world.
Explore Excursions
For the first time in Olympic history, when the 2024 Summer Olympics kick off on July 26, 2024, they will not do so in a stadium. Instead of an Olympic venue, the entire city of Paris will become the Olympic stadium, hosting the games among monuments, on bridges and on the grounds of some of the world's most historic sites. The Opening Ceremony will take place on the River Seine, where athletes will drift along on a flotilla of boats as spectators wave them on from the quays and bridges throughout the city.
Sponsored Content
Filled with hidden treasures waiting to be discovered, Seoul invites travelers to unearth its many gems, and Seoul Tourism Organization is here to help travelers do just that. Through thoughtfully created initiatives like the Theme Tourism County Competition, Seoul Tourism Organization works closely with local districts to identify and showcase what makes each district unique and charming in all seasons.
Hilton Istanbul Bosphorus launched a major reconstruction and redesign project in January 2023. Its completion date is set for 2025 to coincide with the 70th anniversary of the star-studded hotel debut, which took place June 10, 1955, after only 21 months of construction. Happily, the hotel will retain its urban resort ambiance, complete with its lush sprawling gardens and iconic pool.