Formula 1 tands as the highest class of international racing for open-wheel, single-seater formula racing cars; here the need for speed is real. The F1 cars — the fastest regulated road-course racing cars in the world — reach speeds exceeding 200 mph, with the world record of 231.4 mph set by driver Valtteri Bottas in the 2016 Mexican Grand Prix.
The sport dominates headlines across the world, and this year's 23-race schedule sets a record for Grand Prix, including a maiden Las Vegas Grand Prix and six sprint weekends, with the pre-season test in Bahrain. Comprising 10 teams (Alfa Romeo, Alpha Tauri, Alpine, Aston Martin, Ferrari, Haas, Mercedes, McLaren, Red Bull and Williams) each with two drivers, the worldwide sport became ever-present in the current lexicon due to Netflix's Formula 1: Drive to Survive and its behind-the-scenes look at drivers and races.
This heart-pumping docu-series immerses the audience in the cockpits and paddocks of each team, showing the emotional roller coaster of drivers and team dynamics along with the passion and excitement when engines turn on and the roar takes over the crowd. Viewers for the first time get close to the extraordinary speeds, turbulent crashes and constant danger for drivers every time they put on their helmets and get ready for a race.
Not only does the fast-paced nature of the sport draw fans to watch and cheer for their favorite racer, but Formula 1 also proves a big business driver thanks to sponsorships, media rights, ticket sales and other factors. According to reports, overall F1 revenue rose from $668 million in 2021 to $715 million in 2022, from July to September in each respective year, both covering seven races.
Following a record year for Red Bull Racing, which saw its top driver, Max Verstappen, take first place and another driver, Sergio Perez, take third, top teams like Mercedes and record-setting driver Lewis Hamilton look to regain the crown this year. Starting March 5 in Bahrain and culminating Nov. 26 in Abu Dhabi, the circuit will surely excite fans across the globe as superfast cars whisk around the tracks.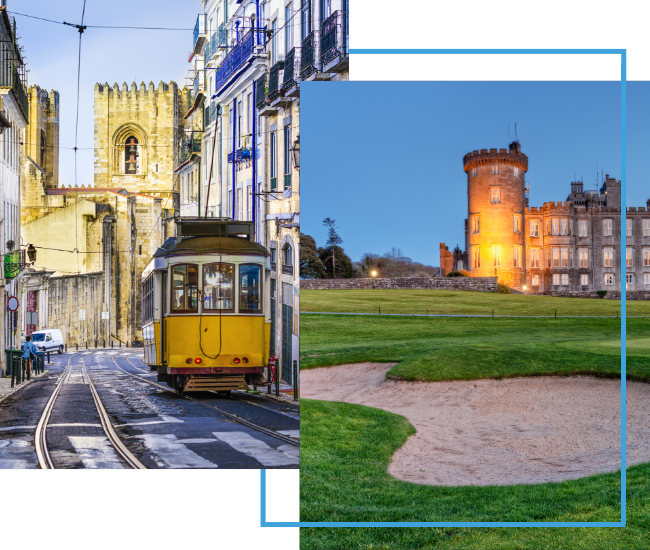 FX Excursions
FX Excursions offers the chance for once-in-a-lifetime experiences in destinations around the world.
Explore Excursions
A new and expanded campus at the Buffalo AKG Art Museum has been completed, reopening this summer and featuring new architecture designed by the architectural office of OMA New York, led by partner Shohei Shigematsu and project architects Lawrence Siu and Paxton Sheldahl, with Cooper Robertson (executive architect). The new expansion includes the Jeffrey E. Gundlach Building and extensive renovations to existing buildings. A $20-million commitment from New York State and Governor Kathy Hochul helped fulfill the expansion's budget and completes the $230 million capital campaign, the largest campaign for a cultural institution in the history of Western New York State.
Sponsored Content
In an increasingly digital and interconnected world, the Global Business Travel Association (GBTA) Convention remains an indispensable platform for business travel industry professionals seeking to make the most of the power of face-to-face connections. Taking place August 13–15 in Dallas, the 2023 GBTA Convention provides the unique opportunity for professionals and companies to join visionaries, thought leaders and industry experts for meaningful networking, cutting-edge insights and inspiring innovation.
Ever since opening in 2021, Nobu London Portman Square has served as the focal point for many gatherings, stays and experiences. This fall the hotel's Nobu Bar adds four more reasons to visit with an exciting array of offerings, menus and events.