With more than 3,000 lakes and 758 winding rivers, streams and brooks, Lithuania is home to many water enthusiasts. In most cases, a short, 30-minute ride from the bustling capital city of Vilnius is enough to reach a tranquil lake surrounded by lush forests.
Lithuania's lakes and rivers have something to offer everyone. Whether they are a gourmet interested in Lithuanian cuisine or a sports fan looking for a rush of adrenaline in their next fishing or boating adventure, the following locations reveal why locals and visitors to Lithuania are so excited about spending time by the water.
Heading out of Klaipėda, the country's largest port city, is the Fish's Road culinary cruise, an exclusive water route through the Curonian Lagoon, Nemunas Delta, Minija River and King Wilhelm Canal. The cruise is unique in that it sails through four waters on either speedboats or two types of ships, switching from one to the other during the journey. Classic seaside dishes made from locally caught fish are served throughout the experience.
Travelers preferring a rush of adrenaline while on the water will enjoy the town of Svencelė, situated by the Curonian Lagoon. In the past few years, the town has been discovered by international kitesurfing enthusiasts, adding to the ranks of local sportsmen. It offers shallow waters, constant winds from April to October and an increasing number of kitesurfing schools.
Lithuania is famous for its emerald green forests; woodlands cover almost a third of the country, filled with wildlife and lush flora. Those seeking to become immersed in the rejuvenating powers of nature can take a kayak through the country's southwest in the region of Dzūkija. Travelers here can observe rare birds, including the black stork or barn owls, while paddling down the river Ūla, known for being fast, narrow and winding.
Visitors who may prefer a more private escape into nature can head out to the town of Molėtai, with its small network of private islands for rent on the surrounding lakes. One example is Apple Island, where visitors will find nice views of the water from all directions, hundreds of apple trees blooming with soft-pink pastels in late summer and authentic, cozy wooden farmhouses.
Travelers looking for a new, exciting way to travel can explore Lithuania's metropolises without ever needing to leave the water. On the Žalgiris boat, departing from Kaunas, Lithuania's second-largest city, travelers can sail the iconic Nemunas river to the small town of Zapyškis.
One of the most romantic routes lies in the seaside fisherman's village turned eclectic holiday destination of Nida. Sunset at the Great Dune is a boat trip fit for those who love romance, tranquility and unique experiences. It is one of the most popular routes, especially for couples who love to watch the sunset from the Curonian Lagoon.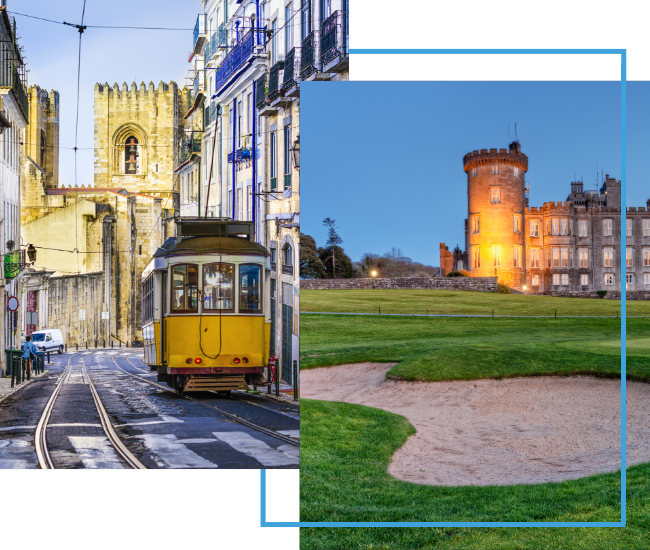 FX Excursions
FX Excursions offers the chance for once-in-a-lifetime experiences in destinations around the world.
Explore Excursions
There's no doubt the northern lights are awe-inspiring and spectacular. Unfortunately, they're also fickle and fleeting, and despite your best-laid plans of checking this item off your bucket list, sometimes Mother Nature's luminescent show just doesn't cooperate. But one cruise line has a new fail-safe in place.
Sponsored Content
United Airlines is in the midst of a major initiative to modernize its fleet over the next several years. After first announcing the plan in 2021, planes fitted with United's signature interior are finally beginning to appear across the airline's narrowbody fleet of Boeing and Airbus planes. United flyers are sure to notice these enhancements from the moment they step on board: Each new or updated plane sports remodeled seats, seatback entertainment screens for everyone, Bluetooth connectivity and more, all adding up to a better experience on every journey.
Think you need a degree in sailing to enjoy a yachting holiday? Dream Yacht Worldwide, a leader in yacht charters, wants you to relax and enjoy the journey. Newly expanded to include the British Virgin Islands, Martinique, Tahiti and the Seychelles, the "Easy Crewed" offered by Dream Yacht Worldwide also include charter options in Greece and Croatia.