THE BASICS
Name: Nadim Barrage
Title: General manager
Company, city: Loews Coral Gables Hotel; Coral Gables, Florida
First job: Dishwasher at a French brasserie in Paris
Where to next: Any chance I get, it's off to Paris to see family.
A LITTLE BIT MORE
What actor or actress would play you in a movie of your life?
A young Sean Connery, for his character and personality!
What would you be doing professionally if you weren't in your current industry?
Definitely an interior designer; I have a true passion for design, which ties in nicely with opening a new hotel. My wife complains all the time that I jump in and make all the design decisions.
What is your favorite book, movie or television show?
Friends: It's one of those shows I can put on at any time and it takes me to a happy place, and back to a time of low stress.
What historical figure, dead or alive, would you love to have dinner with?
Without question, Nelson Mandela. I'd love to learn more about his life, especially how he came through it all after facing such adversity. His resilience was incredible, and he teaches a lot about how to adapt and evolve throughout life to become stronger.
THE BUSINESS
What is your most recent project, and what was the inspiration behind it?
Opening Loews Coral Gables by our target date of Nov. 3! This was a project I couldn't say no to — opening an elegant hotel in Miami's nicest neighborhood, backed by a brand that represents the values that are also important to me.
What is your favorite aspect of the job?
People, people, people, in every sense of the word. To welcome guests like family at our hotel, we need to build our own family internally. That's a genuine approach to hospitality.
What's the biggest business risk you've ever taken?
I left a market in Paris where I was comfortable and crossed the Atlantic to rebuild everything from scratch. I moved to Miami eight years ago while working for another hotel brand, and I took on my first general manager role right before the pandemic started.
Who is someone you admire professionally in the travel industry?
I've had many mentors with lots of different personalities during my professional career. But Jonathan M. Tisch, chairman and CEO, Loews Hotels, had a vision and built upon it. Moving to Loews, it was the first time in my career I interviewed with the chairman. He texted me the day I signed the contract to congratulate me. He's maintained the core values of a family business no matter how much the corporation has grown.
AS A TRAVELER
Tell us about a travel nightmare: Born and raised in Lebanon, my answer to this question represents both a nightmare and a dream. The worst travel experience of my life was escaping Lebanon in 1989 with my parents during the war in our country. When we landed in Paris and arrived at the hotel, I made my parents walk with me to the Eiffel Tower. That symbol represented safety; it reminded us we made it out safely.
Share a comical travel experience: I was traveling to Lausanne from Paris, and I had to change trains in Geneva. I asked an employee at the train station on which track I could find the 7:40 train to Lausanne. I was met with this response: "There is no 7:40, but there's a 7:41."
What is your preferred method of travel — planes, trains, automobiles, cruise ships — and why? It is 100 percent planes because it allows you to disconnect, no matter the flight length, and fully focus on sleeping, eating, reading and so on.
What has been the best example of customer service you've experienced during your travels? This also ties into my arrival in Paris after fleeing Lebanon. We stayed in a hotel for a while, and I remember to this day how much the hotel team took care of me — playing, spending time. I only realized very recently how much this stuck with me and influenced my career choices. Whenever I walk into a hotel, it represents safety, security and truly authentic experiences.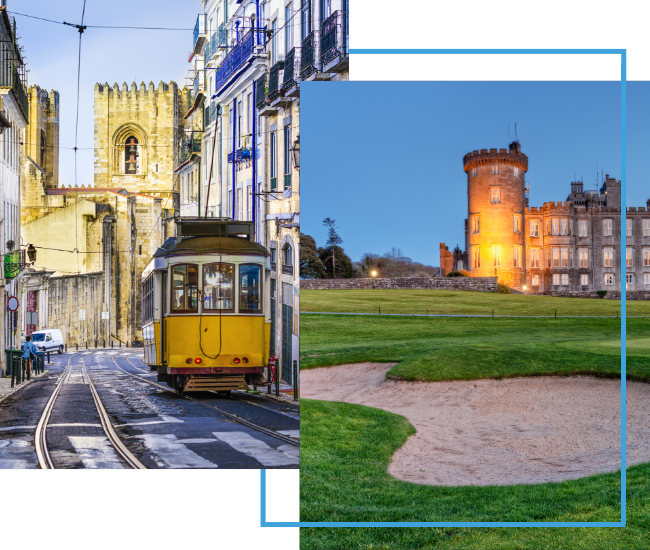 FX Excursions
FX Excursions offers the chance for once-in-a-lifetime experiences in destinations around the world.
Explore Excursions
The Perelman Performing Arts Center (PAC NYC), the cultural cornerstone and final public element of the World Trade Center site, opened this September.  The new performing arts center in Lower Manhattan provides a dynamic home for the arts, serving audiences and creators through flexible venues enabling the facility to embrace wide-ranging artistic programs.
Whether you call secondhand fashion treasure troves "thrift stores," "fripperies," "charity shops," "vintage boutiques" or something else, shifting the paradigm from "old clothes" to "new finds," you may find the best, most conversation-starting souvenirs inside these shops and neighborhoods located in the world's most fashionable cities and a few unexpected places.