Name: Maria Zec
Title: General manager
Company, city: The Peninsula Chicago; Chicago, Ill.
Number of employees: Fewer than 600
Recent project: Completing our renovation, which began in 2015 and ended April 8, 2016
First job: At 13 years old, I washed dishes for $1.25 an hour at a local restaurant.
Little-known fact about you: I'm very shy.
Your Business
Essential business philosophy: Take care of your guests and employees. Working for The Peninsula Hotels, I'm focused on quality and a high level of service. The majority of our employees have been with the hotel for five or more years.
Best way to keep a competitive edge: Evolve and don't stay stagnant.
Yardstick of success: It's a balance of three things: happy guests, happy employees and financial profit.
Maria Zec as a Traveler
What is the most important item you take when traveling? An oversized pashmina
How do you spend your time on board? It depends on the length of the flight. On shorter flights, I work. On long flights, I work but also sleep and read.
What is your favorite restaurant in the world? Shanghai Terrace at The Peninsula Chicago
What is your favorite destination in the world? The Maldives; you can really shut down and recharge.
About The Peninsula Chicago
What can premium travelers expect from a stay at The Peninsula Chicago? Guests can expect a spacious, comfortable guestroom with a thoughtful design and high-quality furnishings. Service is anticipatory, genuine, warm and caring with an attention to detail. The technology enhancements are intuitive and easy to operate. In addition to tablet technology in the guestroom, the hotel offers VOIP complimentary long-distance calls. And, of course, an extremely comfortable bed.
Tell our readers more about the hotel's recent $37 million renovation. Our guestrooms are vastly different. Currently, 330 of the 339 guestrooms are completed. The décor incorporates an art wall that features one of the four noble flowers of Asia, a homage to our roots. The renovation coincided with our 15th anniversary, celebrated in 2016. We upgraded technology across the board. Our in-room touch-screen tablets control many aspects of the guest experience, available in 11 different languages.
What unique experiences can guests partake in as part of the Keys to the City program? In celebration of our anniversary year, we offered 15 Keys to the City, including exclusive experiences like a tour of the kitchen and back of the house as well as plating a dish alongside the chef at Chicago's 3-Michelin-starred Grace. Navy Pier is celebrating its 100th anniversary; our Keys offer for Navy Pier includes front-of-the-line access and an exclusive all glass-enclosed gondola. The program was extremely popular, and we are evaluating continuing the program into 2017.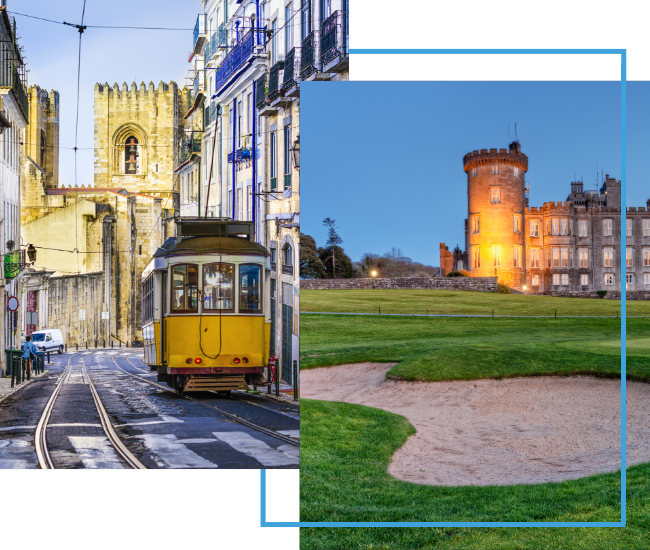 FX Excursions
FX Excursions offers the chance for once-in-a-lifetime experiences in destinations around the world.
Explore Excursions
Less than five years ago the world's first hybrid cruise ship, Hurtigruten Expeditions' MS Roald Amundsen, set sail for Antarctica in November 2019 with 450 passengers. The battery-hybrid-powered ship, named for the first man to cross the continent and reach the South Pole, was built specifically for voyages in polar waters. Its battery-hybrid power reduces the ship's consumption and CO2 emissions by 20 percent compared to equally sized ships.
Sponsored Content
Learning more about our readers' travel habits and preferences ensures Global Traveler delivers the content you desire. As the travel industry has adapted and changed over the last few years, it's more important than ever to connect. To best meet your short- and long-term travel content needs, please help us!
A few months ago, I flew Polaris business class on a United flight from Dulles (IAD) to Paris (CDG). It was only when I got to my hotel in Paris I realized that I didn't have my iPad or its bag or accessories. Since I had been working on it in the restaurant in the Polaris lounge and then went directly to the gate, I knew I either left it propped up on my table when I packed up or in my business-class seat. But what was the best method to alert the airline about my careless mishap and (hopefully) retrieve it? With spotty data and WiFi, searching for information on my phone was frustrating and slow. Here's what I learned from the anxiety-inducing experience (and unexpected ending) about what to do if you leave something behind on your flight: