The 2-year-old La Casa de la Playa, an exclusive, award-winning luxury boutique hotel by Grupo Xcaret, recently announced the opening of its signature Estero restaurant to the general public.
Located along Mexico's Riviera Maya, La Casa de la Playa offers 63 oceanfront suites in an intimate setting, and Estero, created by world-renowned chef Virgilio Martínez, now offers hotel guests, as well as visitors to the region, a unique Mexican and Peruvian culinary experience.
At Estero, the new gastronomic concept by Chef Martínez serves innovative cuisine integrating the flavors of Mexico and Peru, while applying modern cooking techniques to indigenous Peruvian ingredients. Inspired by the coasts of the Caribbean, the Amazonian rainforest and the Andes Mountain range, Chef Martínez 's dishes are creative, thoughtful and respectful of each country's traditions, all while maintaining a global vision. His tasting menu features such flavorful combinations as shrimp and corn; mussels and sargassum; pumpkin and spices; tuna and insect caviar; octopus and agave; mango and Andean mint; and, for dessert, cacao and honey.
"We are excited to offer chef Virgilio Martinez's culinary creations at Estero for the first time to non-guests of La Casa de la Playa," said Francisco Gutiérrez, chief officer, Xcaret Hotels. "We believe that food enthusiasts from around the world will be amazed at the flavorful combinations and presentations developed at Estero, and we are proud to continue to be one of the culinary epicenters of Mexico."
Virgilio Martínez, chef, founder and owner of Central restaurant in Lima, Peru, is well-known for showcasing Peru's biodiversity in a unique, sensorial and visual experience designed around altitudes and ecosystems, including ingredients from 50 feet below sea level to 15,000 feet above sea level. His strong concept and remarkable aesthetic led him to be ranked among the Top 100 Chefs in the World. Additionally, Lima's Central restaurant received second place in the world, according to the World's 50 Best Restaurant Awards 2022.
In 2013, Chef Virgilio Martínez co-created a research and interpretation center called Mater Iniciativa, with its mantra "there is more outside" illustrating the spirit of adventure driving his determined and daydreaming mind. This center is the heart and soul of a great purpose transcending gastronomy. In 2018, Martínez opened Mil, an innovative gastronomic concept involving people, art, culture and nature, located at an extreme altitude in the Andean mountains.
"I am honored to be more connected with the fascinating country that is Mexico," said Martínez, chef and culinary director, Estero. "I do believe Latin American gastronomy is living its highest moment. These connections and exchanges only bring us closer, helping to value and preserve our identities." Estero is only available for dinner 6–11 p.m. Non-guests can make reservations at Estero via OpenTable.
At La Casa de la Playa, Estero joins the culinary offerings of renowned celebrity chef Martha Ortiz and her restaurant, Tuch de Luna, a display of art, science and distinctive feminine cuisine that is truly beautiful. In addition to Tuch de Luna, brother chefs Daniel and Patricio Rivera-Rio celebrate gastronomy through contemporary flavors from the northern and southern regions of Mexico in two other hotel restaurants, Lumbre and Centli.
La Casa de la Playa was designed by the eco-integrated vision of Architect David Quintana, using nature as an essential developmental element to conserve and protect the nature around the property. The hotel comes alive through its modern design elements, elegant decor and dramatic common spaces surrounded by lush greenery. Each accommodation offers guests more than 1,000 square feet to live and lounge, dip in the private pool, absorb ocean views and enjoy luxury service throughout the property. With amenities around every corner, including an award-winning spa, chef-driven dining, ocean-view library, Mezcal bar and a chocolateria, guests can celebrate the beauty of true Mexican luxury hospitality.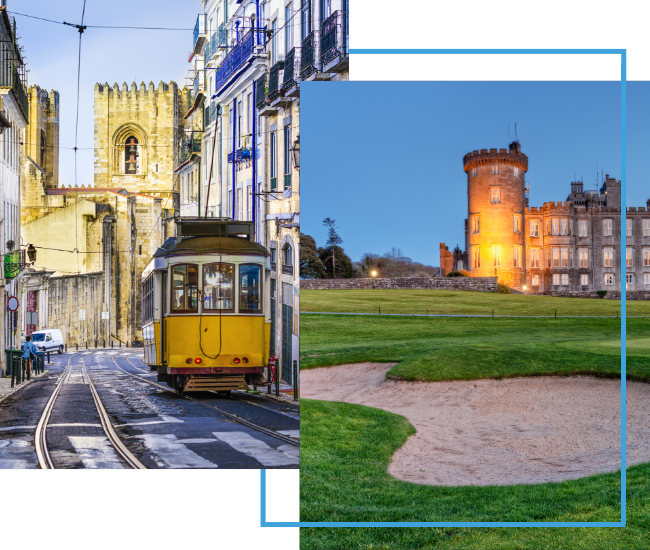 FX Excursions
FX Excursions offers the chance for once-in-a-lifetime experiences in destinations around the world.
Explore Excursions
For the first time in Olympic history, when the 2024 Summer Olympics kick off on July 26, 2024, they will not do so in a stadium. Instead of an Olympic venue, the entire city of Paris will become the Olympic stadium, hosting the games among monuments, on bridges and on the grounds of some of the world's most historic sites. The Opening Ceremony will take place on the River Seine, where athletes will drift along on a flotilla of boats as spectators wave them on from the quays and bridges throughout the city.
Sponsored Content
Don't risk losing all the money you've spent if you must cancel your trip at the last minute. Allianz Travel Insurance can give you:
Hilton Istanbul Bosphorus launched a major reconstruction and redesign project in January 2023. Its completion date is set for 2025 to coincide with the 70th anniversary of the star-studded hotel debut, which took place June 10, 1955, after only 21 months of construction. Happily, the hotel will retain its urban resort ambiance, complete with its lush sprawling gardens and iconic pool.