Lufthansa Group and the Italian Ministry of Economy and Finance reached an agreement last week for the group to acquire a minority stake, at 41 percent, in Italy's national carrier, ITA Airways. The percentage came with a price tag of 325 million euros through a capital increase.
"Today's agreement will lead to a win-win situation for Italy, ITA Airways and Lufthansa Group. And it is good news for Italian consumers and for Europe, because a stronger ITA will invigorate competition in the Italian market," said Carsten Spohr, chief executive officer, Deutsche Lufthansa AG. "As a young company with a modern fleet, and with its efficient and expanding hub in Rome, ITA is a perfect fit for Lufthansa Group. In Milan, ITA serves a strong catchment area which also offers potential for growth. As part of the Lufthansa Group family, ITA can develop into a sustainable and profitable airline, connecting Italy with Europe and the world. At the same time, this investment will enable us to continue our growth in one of our most important markets."
Lufthansa's capital contribution will directly benefit ITA, with the MEF also committing to a capital increase of 250 million euros. Lufthansa Group has an option to acquire remaining shares at a later date, with the price based on the business development at ITA Airways.
Both contractual finalization and approval by relevant authorities are expected soon. Once fully closed, the two airlines are expected to begin cooperation at commercial and operational levels immediately, with ITA a network airline within Lufthansa Group, the fifth in the group's multi-brand, multi-hub system.
Since its founding in November 2020, ITA Airways, headquartered in Rome, boasts 4,000 employees; more than 10 million passengers per year; a modern fleet of 66 Airbus aircraft; and service to 21 domestic, 33 international and 10 intercontinental destinations. ITA will remain a standalone airline with its own management and brand identity as part of Lufthansa Group, but will benefit from the synergies of the group, like partner network and the group's global sales and marketing channels.
What are your thoughts on this percentage acquisition? Have you flown ITA since its November 2020 debut? Which is your preferred Lufthansa Group airline? Tell us your thoughts. Email us at [email protected]. Please include your full name and location.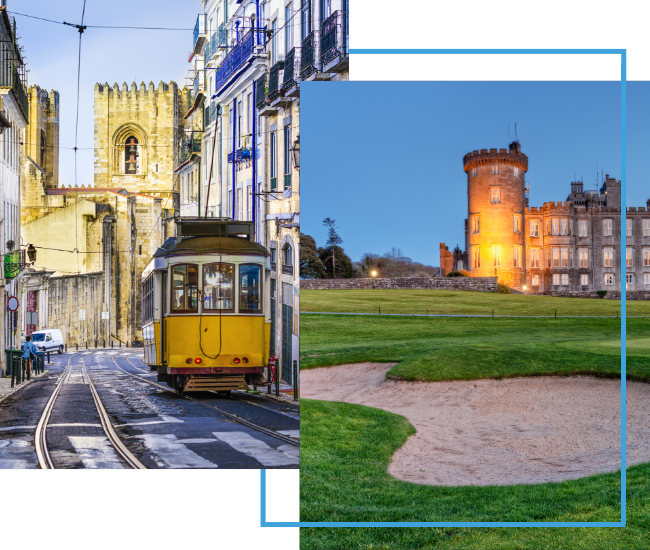 FX Excursions
FX Excursions offers the chance for once-in-a-lifetime experiences in destinations around the world.
Explore Excursions
There is something magical about sipping a glass of local wine while watching the sun slip into the Aegean Sea as the afterglow tinges traditional, white-washed Cycladic houses with glorious shades of rose, purple and gold. Ancient Greeks believed Helios, the Sun God, caused sunsets by driving his fiery chariot into the sea. Standing at water's edge in Mykonos, watching the sky slowly turn from purple to inky black, you almost believe it.
Sponsored Content
IHG Hotels & Resorts is thrilled to announce the launch of a new mobile product feature for members: IHG Wi-Fi Auto Connect. This feature is now available exclusively in the IHG One Rewards mobile app for both iOS and Android users and will automatically connect IHG One Rewards members to WiFi upon arrival at more than 5,000 IHG hotels worldwide — no separate passwords or log-ins needed. This is in addition to the exciting benefits of being an IHG Business Edge member. IHG Business Edge provides small- and medium-sized businesses access to a user-friendly portal that displays comprehensive spending and savings data while providing the convenience of direct booking with a guaranteed discount.
The prospect of a post-visit treasure hunting session inside the shops of landmark museums such as the Louvre in Paris, the Uffizi Gallery in Florence and The British Museum in London can be irresistible. However, some of Europe's smaller and more unusual museums boast retail spaces with a surprising "wow" factor, often as well-curated as the galleries.