Name: Luc Bondar
Title: President, MileagePlus Holdings; vice president, loyalty
Company, city: United Airlines; Chicago, Ill.
Number of employees: 90,000
Recent project: With Chase, we launched the new United Explorer Card, now the best $95 travel card in the United States, allowing MileagePlus members to accelerate their earning power with 2x miles for hotel and dining purchases.
First job: Waiting tables and working bars in high school and university, I learned the value of hard work and the power of connecting with people.
Little-known fact about you: My first international flight was at 6 months old, on a Boeing 747 with my parents from Australia to San Francisco via Honolulu. When I joined United in 2017, I flew United's last 747 SFO–HNL flight. It felt like one travel chapter closing as a new one opened.
Your Business
What innovations/initiatives do you foresee in the industry over the next years? As the travel industry seeks to make journeys easier and simpler, industry winners will use digital, mobile and data platforms to tailor services to individual travelers throughout the journey, from booking and planning to experiences at the airport, on the plane and at the destination. Loyalty programs and industry partnerships (like our global Rewards Plus relationship with Marriott) will play an increasingly important role, especially as regulations around data use and permissions tighten globally.
For loyalty programs and the broader travel industry, speculative uses are emerging for blockchain. A definitive application is yet to exist, but I'm confident this technology and the security and integrity it brings will unlock good ideas for customers and the industry alike.
Best career advice you've received: Stay curious and ask questions. Always tell the truth. Work with people you like.
What advice would you give someone starting out in the field? Find work you love and don't stop until you do. Life is too short to spend time doing something that doesn't excite, motivate and inspire you every day.
Luc Bondar as a Traveler
Favorite travel memory or story: I took a sevenday sail with my now-wife, Nicole, off the southern coast of Tasmania on a 38-foot Beneteau. Catching wild salmon, diving for abalone, dinners by campfire on secluded beaches surrounded by the bush — incredible. Now, with four young children, it feels like a long time before we'll have another trip like that.
One travel tip you cannot live without: Water — drink lots! Staying hydrated makes a huge difference, especially on long-haul flights.
Best advice for business travelers: That's easy! Join MileagePlus, fly United, sign up for the Explorer Card and fly our new Polaris product internationally. Also sign up for TSA PreCheck or Global Entry, always pack earplugs and a sleep mask, and work out while on the road.
About United Airlines
You offered MileagePlus members the chance to dine on a recently retired fleet of iconic Boeing 747s. Tell us about other unique opportunities for MileagePlus members. With our MileagePlus Exclusives program, members bid and redeem miles for exciting, uniquely United experiences, using miles to get the best in sports, food and wine, travel, and arts and entertainment. These are once-in-a-lifetime experiences money can't buy, like going inside a flight simulator used by United pilots or being the first to visit new United Polaris lounges.
The MileagePlus partnership with BP is the only one of its kind. What does the partnership offer, and what are the program's other partnerships? BP Driver Rewards and MileagePlus members now have the option of earning and using miles on fuel purchases at participating BP U.S. retail locations. We have other partners for everyday purchases and at every step of the travel journey, from Hertz to Marriott. Through the MileagePlus X app, members earn up to five miles for every dollar spent on purchases at participating stores, restaurants and online retailers.
What is next for the program in 2019? The best way to fly United is as a member of MileagePlus, and we are focused on creating a better day of travel with a flexible, transparent program that creates value through increased award availability and a breadth of earning and redemption opportunities.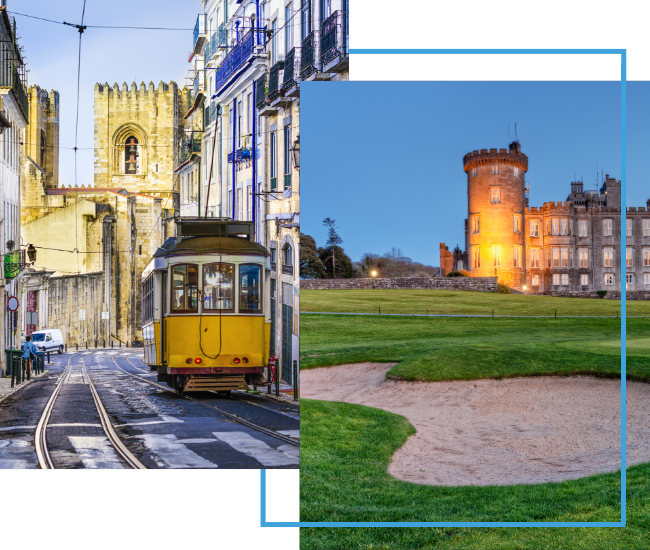 FX Excursions
FX Excursions offers the chance for once-in-a-lifetime experiences in destinations around the world.
Explore Excursions
The Perelman Performing Arts Center (PAC NYC), the cultural cornerstone and final public element of the World Trade Center site, opened this September.  The new performing arts center in Lower Manhattan provides a dynamic home for the arts, serving audiences and creators through flexible venues enabling the facility to embrace wide-ranging artistic programs.
Sponsored Content
The Global Business Travel Association (GBTA) believes business travel is a fundamental force for good and brings the industry together to connect, innovate and set new standards. With members from across the globe, GBTA engages the many voices of business travel to build a collective future, providing a platform for buyers and suppliers to come together, connect with peers, grow their network and shape the future of the industry.
Whether you call secondhand fashion treasure troves "thrift stores," "fripperies," "charity shops," "vintage boutiques" or something else, shifting the paradigm from "old clothes" to "new finds," you may find the best, most conversation-starting souvenirs inside these shops and neighborhoods located in the world's most fashionable cities and a few unexpected places.