Name: Kim Day
Title: CEO
Company, city: Denver International Airport; Denver, Colo.
Number of employees: 1,200 city employees who actually work for the airport, plus 400 Denver Police and Fire first responders
Recent project: We opened a 519-room Westin hotel at a commuter rail station, incredibly significant to the airport and far exceeding revenue projections. The rail station makes DEN physically closer to downtown. Ridership is up and trains run frequently.
First job: Working for a large architectural firm after earning a degree in architecture
Little-known fact about you: I played alto saxophone in high school and college marching bands.
Your Business
What innovations/initiatives do you foresee in the industry over the next years?
We have seen a lot of changes in passenger expectations. DEN aims to use technology and knowledge about our customers to make a better passenger experience and enhance security. In the past few years we installed the fastest WiFi available, redesigned our website and are looking at ways to use cellphones to push messages.
Best career advice you've received: Take any opportunity that comes your way and work very hard at it.
What advice would you give someone starting out in the field? Don't limit yourself, experience different things, move yourself around and build as many talents as you can. Be well-rounded.
Kim Day as a Traveler
Favorite travel memory or story: I took a delegation to Reykjavík on an inaugural Icelandair flight. We then flew to a little town on the northern side of the island and took a boat to a remote island where the group feasted on mussels and drank wine. Great bonding experience.
One travel tip you cannot live without: Take a bath before bed.
Best advice for business travelers: Planning, planning, planning! Anticipate to reduce stress.
About Denver International Airport
Denver International Airport was on track for a record-breaking year in 2017 in terms of passenger traffic. What can travelers expect from a trip through the airport?
We strive for the highest quality in everything we do. DEN offers great WiFi access and a great variety of things to do. We have diverse shops and restaurants in a mix of local and national brands plus services like dog therapy programs, pet relief rooms in all the concourses and nursing mothers' rooms. The Plaza offers a rock climbing wall, zip lining and miniature golf.
Tell our readers about the airport's plans for expansion and renovation.
Our next big project, the Great Hall Project, will break ground in summer 2018 and will revitalize the entire main terminal, improving the security process and offering pre-security and postsecurity areas both for domestic and international passengers. It is slated to be completed in 2021.
What can't-miss activities should passengers look for at DEN?
Check out anything that's going on at the Plaza. We will have our own Oktoberfest, a skating rink and a solar dog house competition — 16 local architects are designing and building houses with solar panels that will then be sold to local shelters.
Tell our readers about the art experience at Denver International Airport.
DEN has an unbelievable art program, with 40 permanent pieces people can view. A recent "Colorado Music" exhibit focused on the sights and sounds of important Colorado-rooted musicians. There are, however, some conspiracy theories revolving around the art at our airport!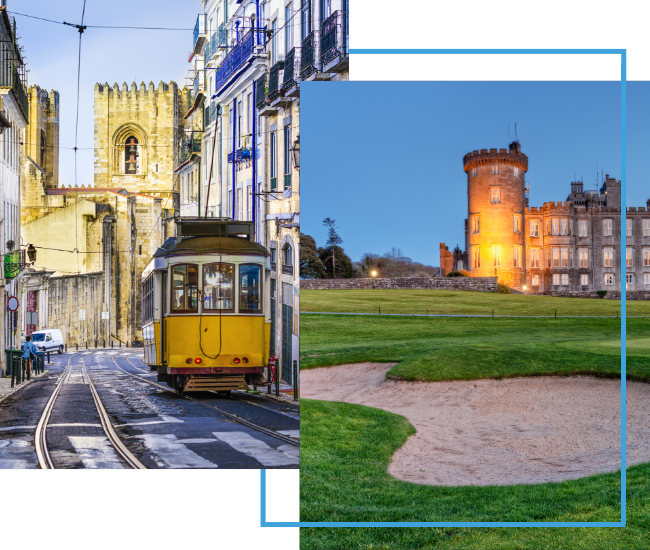 FX Excursions
FX Excursions offers the chance for once-in-a-lifetime experiences in destinations around the world.
Explore Excursions
The Perelman Performing Arts Center (PAC NYC), the cultural cornerstone and final public element of the World Trade Center site, opened this September.  The new performing arts center in Lower Manhattan provides a dynamic home for the arts, serving audiences and creators through flexible venues enabling the facility to embrace wide-ranging artistic programs.
Sponsored Content
Exclusive Sailing with Global Traveler
Whether you call secondhand fashion treasure troves "thrift stores," "fripperies," "charity shops," "vintage boutiques" or something else, shifting the paradigm from "old clothes" to "new finds," you may find the best, most conversation-starting souvenirs inside these shops and neighborhoods located in the world's most fashionable cities and a few unexpected places.