JW Marriott makes its way into Spain with the unveiling of JW Marriott Hotel Madrid. The hotel lies within the Canalejas zone, merely steps away from theaters and prestigious art institutions, as well as other popular landmarks and attractions.
The building was once one of the oldest perfumeries in Madrid, and JW Marriott Hotel Madrid captures this essence in design, scent and atmosphere. Natural materials and a neutral color palette allow for a relaxing environment, with touches of the building's past woven throughout the rooms and public spaces.
The 139-room hotel includes suites, most boasting large terraces offering views of the city below. Special in-room experiences provide guests with a personalized wellness journey, with yoga mats, complimentary access through QR codes to video workouts and meditation practices and a bath menu comprise some of these amenities. The bath menu alone comes with special playlists and customizable light setups to turn an ordinary bath session into a private spa-like experience.
JW Marriott Hotel Madrid also features a large and fully equipped fitness room and wellness area and on-site dining and cocktail concept QU, helmed by Michelin-star chef Mario Sandoval. Dishes incorporate ingredients grown in the JW Garden and sourced from local providers. QU presents Spanish dishes refined in flavor. Accompanying the food menu is a wine and cocktail list, inviting guests to sip and savor the city's spirit through highlighted ingredients and aromas like rosemary, lemon and chocolate.
The hotel tries to not only capture the essence of Madrid's aromas through just the restaurant, however. JW Marriott Hotel Madrid collaborated with the Spanish Academy of Perfume to create a fully holistic wellness experience to stimulate guests' senses. The experience starts with a traditional violet- or rosemary-scented tea in an artisanal ceramic cup at check-in. Then, guests choose from one of five "Madrid scents," then placed in their wardrobe. Stories about Madrid and its aromas await bedside to relax the mind before sleep. Guests can also find an exhibition featuring antique perfume bottles, books and essences in the lobby. Those interested in extending their scent journey are invited to take part in scent training workshops in partnership with the Academy, offering exclusive chances to learn more about the city.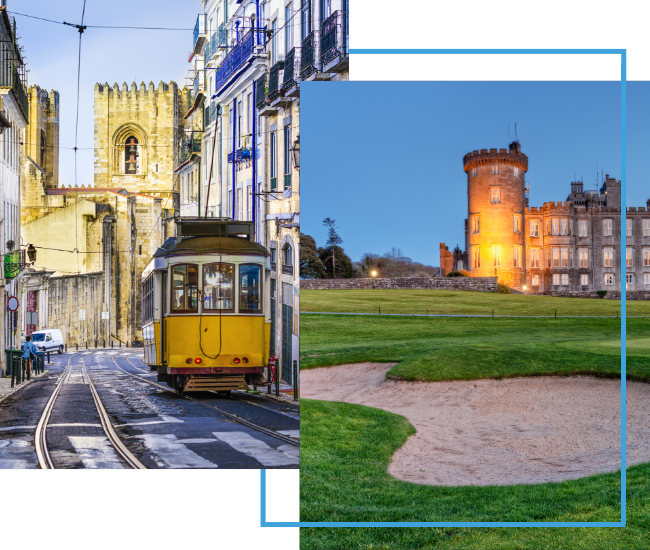 FX Excursions
FX Excursions offers the chance for once-in-a-lifetime experiences in destinations around the world.
Explore Excursions
Located in the heart of Houston's Theatre District, the recently renovated Lancaster Hotel originally opened in 1926. The classic interior with an abundance of natural light floods the two-story lobby. A shimmering chandelier and elegant marble floors juxtapose nicely with the contemporary art displayed on the salon staircase wall.
Sponsored Content
Experience the life-changing destination of Greece by exploring its island gems in the Ionian Sea. Scattered off the western coastline of Central Greece, to the south of Peloponnese, the Ionian Islands are an island group comprising large and small islands.
The Woodward Geneva and Swiss International Air Lines recently launched a new collaboration to transport passengers to the counter of Michelin-starred restaurant L'Atelier Robuchon. As part of the SWISS Taste of Switzerland inflight culinary program, the partnership provides Business and first-class travelers on SWISS long-haul flights departing from Geneva and Zürich carefully curated menus inspired by the restaurant.