Name: John Selden
Title: Airport general manager
Company, city: Hartsfield-Jackson Atlanta International Airport
Number of employees: 700 in the Department of Aviation; 63,000 employees throughout the airport
Recent project: The canopy on the south side of the airport will be finished by mid-September.
First job: I started a lawn mowing business with my friend when I was 14 years old on Long Island. Later, I attended flight training with the U.S. Navy in Pensacola, Florida.
Little-known fact about you: I'm left-handed and enjoy wake boarding.
Your Business
What innovations/initiatives do you foresee in the industry over the next years? The market is ever-changing. Innovation is key. Time is money, and the customer's perspective of airport travel is important to maintain a positive and timely experience. Our goal is to make the experience seamless, from flight check-in to ordering a snack in concessions. We seek to integrate biometrics into concessions and parking to increase the ease and speed of the customer experience while traveling.
Best career advice you've received: Figure out what you want to do while you are young enough to plan a course for your future. Set your career path early, and it will help you set yourself apart and excel. You will have a better chance of obtaining your dream job this way.
What advice would you give someone starting out in the field? Stay persistent and focused. If you are in the aviation industry, it is cumulative; fully understand the process. You must be mobile and ready to relocate to have the best opportunity and training environment.
John Selden as a Traveler
Favorite travel memory or story: I was in Operation Desert Storm, and we had been released to enjoy leisure time in Dubai. When we got off the ship, it was summer and so hot; we could not find a restaurant open. We later realized you had to go out at night as the temperature cooled, then businesses would open. My favorite travel location is Santoríni — simply beautiful.
One travel tip you cannot live without: Global Entry and CLEAR are "clear" winners. The best customer experience comes from using the latest tools for a seamless experience.
Best advice for business travelers: Pack light, only take what you need. Do not check bags. Fly with one airline to build the loyalty with that brand over time.
About Hartsfield-Jackson Atlanta International Airport
Tell our readers more about the ATL Rewards program. What other programs and apps are available to make travel through the airport easier for passengers?
ATL Rewards is the way we reward our customers, offering great benefits for many goods and services in and around the airport. It is a program designed for business travelers. The more times travelers use the program, the more points they accumulate and the more perks they can receive.
The iFLYATL app will tell travelers which lot is open for parking, which terminals to go to for restaurants, and it can assist in navigation of the entire facility.
ATL is actively involved in community outreach. Tell us more.
It's our goal to be a good neighbor, so we constantly interact with our surrounding community. Aerotropolis is heavily involved with how the property is developed around the airport. We support local organizations such as the Chamber of Commerce and surrounding colleges and offer internships in the aviation industry.
For 20 years ATL ranked as the world's busiest airport. What will the ATL of the future look like?
ATL of the future is focused on the capacity to grow. A sixth runway and a new terminal are in discussions for the future. Access to and from the airport is important, as the region is ever-growing from north, south, east and west. We look forward to maintaining and growing our position as the economic engine for the region, which will increase growth for the area. We expect both domestic and international traffic to expand. We have 2,700 flights a day and expect to see huge growth in the e-commerce/ cargo sector for shipping goods. Eighty percent of the United States can be reached within two hours on a flight from ATL, a great selling point for businesses looking to relocate to Atlanta.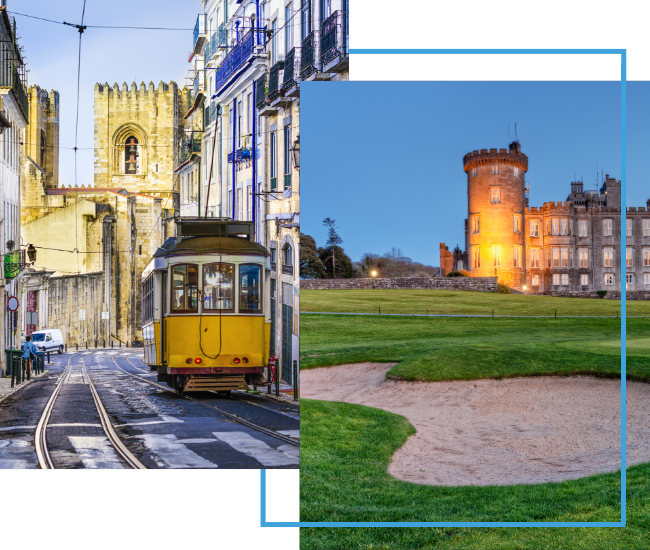 FX Excursions
FX Excursions offers the chance for once-in-a-lifetime experiences in destinations around the world.
Explore Excursions
Less than five years ago the world's first hybrid cruise ship, Hurtigruten Expeditions' MS Roald Amundsen, set sail for Antarctica in November 2019 with 450 passengers. The battery-hybrid-powered ship, named for the first man to cross the continent and reach the South Pole, was built specifically for voyages in polar waters. Its battery-hybrid power reduces the ship's consumption and CO2 emissions by 20 percent compared to equally sized ships.
Sponsored Content
The Global Business Travel Association (GBTA) believes business travel is a fundamental force for good and brings the industry together to connect, innovate and set new standards. With members from across the globe, GBTA engages the many voices of business travel to build a collective future, providing a platform for buyers and suppliers to come together, connect with peers, grow their network and shape the future of the industry.
A few months ago, I flew Polaris business class on a United flight from Dulles (IAD) to Paris (CDG). It was only when I got to my hotel in Paris I realized that I didn't have my iPad or its bag or accessories. Since I had been working on it in the restaurant in the Polaris lounge and then went directly to the gate, I knew I either left it propped up on my table when I packed up or in my business-class seat. But what was the best method to alert the airline about my careless mishap and (hopefully) retrieve it? With spotty data and WiFi, searching for information on my phone was frustrating and slow. Here's what I learned from the anxiety-inducing experience (and unexpected ending) about what to do if you leave something behind on your flight: