Name: Jess Peterson
Title: Director, itinerary and revenue planning
Company, city: Windstar Cruises; Seattle, Washington
Number of employees: 1,800 (140 at the Seattle headquarters)
Recent project: Launch of Wind Surf's Grand Caribbean voyage, a 56-night voyage to every corner of the Caribbean. Our flagship will visit many places for the first time, including a partial transit of the Panama Canal, ports in Central America and Cayman Brac.
First job: Product manager, Imgur Technologies
Little-known fact about you: I studied computer science and thought I would work in Silicon Valley after college.
Your Business
What innovations/initiatives do you foresee in the industry over the next years? Small-ship cruising and expedition cruising are increasing in popularity. Windstar has always been a great small-ship cruise line, and we're really excited about expanding our expedition offerings from Alaska to other parts of the world.
Best career advice you've received: There is always an element of luck and being at the right place at the right time, but you can put yourself in situations where you're more likely to get lucky.
What advice would you give someone starting out in the field? Learning is key. The cruise industry is complex, and the best way to understand it is to learn different parts of the operation, from marine operations to shore excursions to sales. Ask questions and take on projects that take you outside your specific area. Your understanding of the business will increase if you see financial decisions from an executive point of view.
Jess Peterson as a Traveler
Favorite travel memory or story: On my last trip, an Alaska cruise, I was standing on deck when I heard splashes. I looked over the side and saw porpoises playing at the bow. It was magical.
One travel tip you cannot live without: Bring clothes and toiletries in your carry-on in case luggage gets lost.
Best advice for business travelers: I like eating local food and immersing myself in local culture. Most of my business travel involves scouting new locations for Windstar, so it's important not to isolate myself.
About Windstar Cruises
Tell our readers about the seven new European and four new Asian itineraries coming in 2019. Our new itineraries highlight Windstar's itinerary strengths: the ability to visit small ports where big ships can't go and dock closer to major attractions. On our new Thai Temples itinerary, we dock in the heart of Bangkok, whereas most ships dock hours away from the city. That itinerary also visits Phuket and, instead of stopping at the cruise port 30 minutes from Patong Beach, we anchor off the beach and open our watersports platform for things like stand-up paddle boarding or simply floating in the sea. In Europe we continue to find new places to visit like Vis Island in Croatia and Porto Ercole, the gateway to Tuscany.
Windstar returned to Alaska this year after a 20- year hiatus. What can travelers expect from those trips? Windstar's Alaska cruises have lots of variety and allow you to get a deep understanding of Alaska. You'll visit well-known ports like Juneau and small communities like Wrangell and Metlakatla. Best of all, our knowledgeable onboard expedition staff lead optional kayak and Zodiac expeditions when the ship is in Tracy Arm, Misty Fjords and Kenai Fjords National Park, allowing guests to get close to nature and the ice.
What can premium travelers expect from the Windstar experience? Tell us about the partnership with the James Beard Foundation. Windstar specializes in casual, unstuffy luxury. Our ships feel like a family, and staff know your preferences within the first few days. The James Beard partnership elevates our dining room offerings and menus. Every night we serve a few dishes designed by a James Beard chef. On a few cruises a year, we invite JBF chefs to sail with us; they design new dishes that we integrate into our normal menus for all cruises.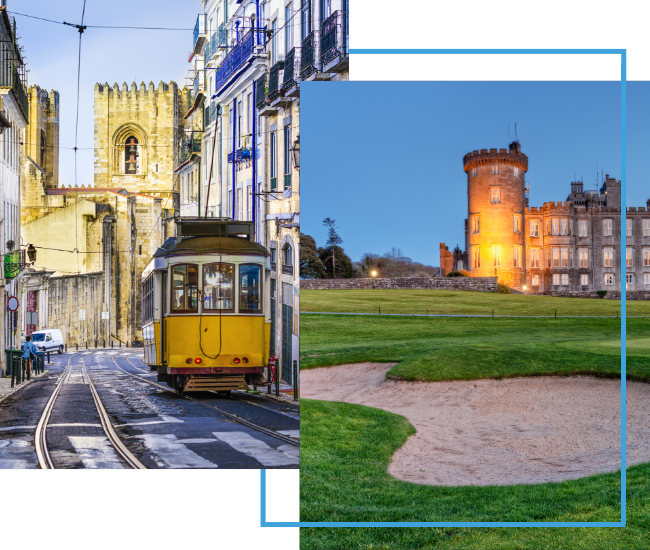 FX Excursions
FX Excursions offers the chance for once-in-a-lifetime experiences in destinations around the world.
Explore Excursions
Less than five years ago the world's first hybrid cruise ship, Hurtigruten Expeditions' MS Roald Amundsen, set sail for Antarctica in November 2019 with 450 passengers. The battery-hybrid-powered ship, named for the first man to cross the continent and reach the South Pole, was built specifically for voyages in polar waters. Its battery-hybrid power reduces the ship's consumption and CO2 emissions by 20 percent compared to equally sized ships.
Sponsored Content
Experience the life-changing destination of Greece by exploring its island gems in the Ionian Sea. Scattered off the western coastline of Central Greece, to the south of Peloponnese, the Ionian Islands are an island group comprising large and small islands.
A few months ago, I flew Polaris business class on a United flight from Dulles (IAD) to Paris (CDG). It was only when I got to my hotel in Paris I realized that I didn't have my iPad or its bag or accessories. Since I had been working on it in the restaurant in the Polaris lounge and then went directly to the gate, I knew I either left it propped up on my table when I packed up or in my business-class seat. But what was the best method to alert the airline about my careless mishap and (hopefully) retrieve it? With spotty data and WiFi, searching for information on my phone was frustrating and slow. Here's what I learned from the anxiety-inducing experience (and unexpected ending) about what to do if you leave something behind on your flight: