Name: Jeff Zidell
Title: Senior vice president, loyalty marketing
Company, city: Hyatt Hotels Corp., Chicago
Number of employees: 100,000 worldwide
Recent project: I have spent most of my time working on the launch of our new loyalty program, World of Hyatt.
First job: My first "real" job during college was selling athletic shoes in a department store.
Little-known fact about you: I can juggle.
Your Business
What innovations/initiatives do you foresee in the industry over the next years? The hotel industry will leverage more and more data and technology to personalize the guest experience and make it more relevant and meaningful to the guest. In addition, the evolution of mobile-based apps and tools will enhance the guest journey, making it more seamless and effortless.
What is the best career advice you've received? Mario Andretti said it best: "If everything feels under control, you're just not going fast enough."
What advice would you give someone starting out in the field? Spend time in a variety of different functions. There is so much that can be learned across different disciplines like finance, marketing, human resources and operations, and it's important to see how everything comes together.
Jeff Zidell as a Traveler
Favorite travel memory or story: A few years ago we took our two daughters to Paris, and we did a wonderful bike tour around Versailles including a picnic lunch with food from the local market.
One travel tip you cannot live without: Always bring running shoes and portable music because it's fun to explore cities by running through them.
Best advice for business travelers: Download the airline apps on your phone so it's easy to get boarding passes and change seats on the fly.
About Hyatt Hotels Corp.
Hyatt Gold Passport is now known as World of Hyatt. Tell our readers about the new program.
World of Hyatt means we don't just want to welcome you to our world, we want to understand yours. At Hyatt we believe in putting empathy into action. More than great locations, luxurious rooms and top-notch amenities, we have a greater purpose: to care for you so you can be your best. We have been reexamining all aspects of our business through the lens of that purpose, including our loyalty program. Far more than a name change, World of Hyatt is a platform for understanding our guests.
World of Hyatt started by talking with members and getting insights from our target customers to define benefits that really matter — ones that influence guests' choice of a loyalty program. In fact, we tested hundreds of concepts before landing on the new program.
The new program creates more opportunities to increase our engagement with members across our portfolio: It introduces three elite tiers (Discoverist, Explorist and Globalist) that reflect the aspirations of our members as they travel and expand their world. It moves tier qualification from nights and stays to nights and points to better reward more engagement across all our hotels, from luxury to select service. It offers a free night award for staying at five different Hyatt brands. And it delivers progressive benefits at 70, 80, 90 and 100 qualifying nights.
What are the ideas behind the branding of the three levels of the World of Hyatt?
We chose active names that cut through the typical nomenclature and speak to reflect the aspirations of the World of Hyatt community as they travel and expand their world. The names Discoverist, Explorist and Globalist align to consumers' experiences and behaviors as they're advancing in the loyalty program. It brings the holistic World of Hyatt experience together.
What new hotel openings can World of Hyatt members look forward to in 2017?
A record number of Hyatt hotels opened in 2016, and we expect to continue the momentum this year. We are focused on growing thoughtfully in places that matter most to our guests.
This year we expect new openings around the globe and across our portfolio of brands. Just a few I am excited about include Hyatt House New York/Chelsea, Hyatt Regency Amsterdam, Park Hyatt Bangkok, Grand Hyatt Manila, Andaz Singapore and Hyatt Place Shanghai New Hongqiao.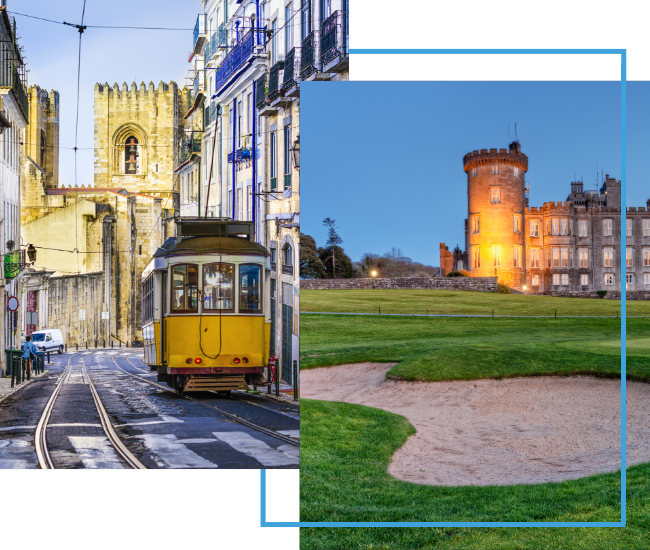 FX Excursions
FX Excursions offers the chance for once-in-a-lifetime experiences in destinations around the world.
Explore Excursions
Less than five years ago the world's first hybrid cruise ship, Hurtigruten Expeditions' MS Roald Amundsen, set sail for Antarctica in November 2019 with 450 passengers. The battery-hybrid-powered ship, named for the first man to cross the continent and reach the South Pole, was built specifically for voyages in polar waters. Its battery-hybrid power reduces the ship's consumption and CO2 emissions by 20 percent compared to equally sized ships.
Sponsored Content
Don't risk losing all the money you've spent if you must cancel your trip at the last minute. Allianz Travel Insurance can give you:
A few months ago, I flew Polaris business class on a United flight from Dulles (IAD) to Paris (CDG). It was only when I got to my hotel in Paris I realized that I didn't have my iPad or its bag or accessories. Since I had been working on it in the restaurant in the Polaris lounge and then went directly to the gate, I knew I either left it propped up on my table when I packed up or in my business-class seat. But what was the best method to alert the airline about my careless mishap and (hopefully) retrieve it? With spotty data and WiFi, searching for information on my phone was frustrating and slow. Here's what I learned from the anxiety-inducing experience (and unexpected ending) about what to do if you leave something behind on your flight: