Name: Jasper Hope
Title: Chief executive
Company, city: Dubai Opera, Dubai
Number of employees: 102
Recent project: Opening Dubai Opera!
First job: Agency receptionist (maternity coverage)
Little-known fact about you: I usually carry a lollipop in a jacket pocket for those low-sugar moments, whether mine or someone else's.
YOUR BUSINESS
What innovations/initiatives do you foresee in the industry over the next years? Technology in the form of sound, lighting, ticketing and so on is constantly improving things, of course, but at the core of the live entertainment business is a talented performer on stage every night giving incredible performances to receptive audiences, and I don't foresee that ever requiring any innovation.
Best career advice you've received: When you feel your worst, look your best.
What advice would you give someone starting out in the field: The audience is what matters; always see it from their point of view.
JASPER HOPE AS A TRAVELER
Favorite travel memory or story: My honeymoon, spent relaxing and eating in equally fabulous fashion in Sardinia and by Lake Como
One travel tip you cannot live without: Always have plenty to read; my Kindle is an essential travel item.
Best advice for business travelers: Take hand luggage only.
ABOUT DUBAI OPERA
What can visitors expect from a visit to Dubai Opera, the creative heart of the city?
Visitors to Dubai Opera can expect a world-class show above all else; we're passionate about hosting the best live performers and productions.
Tell our readers more about the iconic architecture of the Dubai Opera building.
Dubai Opera's iconic dhow shape creates a building embedded in the place, culture and history of Dubai and which celebrates a historic link to the sea and the sailors and merchants who were responsible for bringing the area's original success and prosperity.
What other venues can travelers enjoy in and around Dubai Opera?
Our closest neighbor is the Burj Khalifa. It's impossible to spend time in Dubai and not see it, and for first-time visitors a trip to the top is a must.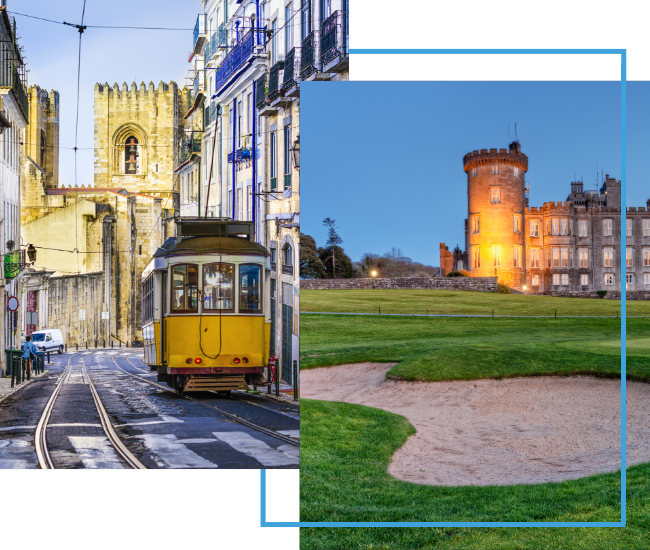 FX Excursions
FX Excursions offers the chance for once-in-a-lifetime experiences in destinations around the world.
Explore Excursions
Less than five years ago the world's first hybrid cruise ship, Hurtigruten Expeditions' MS Roald Amundsen, set sail for Antarctica in November 2019 with 450 passengers. The battery-hybrid-powered ship, named for the first man to cross the continent and reach the South Pole, was built specifically for voyages in polar waters. Its battery-hybrid power reduces the ship's consumption and CO2 emissions by 20 percent compared to equally sized ships.
Sponsored Content
Exclusive Sailing with Global Traveler
A few months ago, I flew Polaris business class on a United flight from Dulles (IAD) to Paris (CDG). It was only when I got to my hotel in Paris I realized that I didn't have my iPad or its bag or accessories. Since I had been working on it in the restaurant in the Polaris lounge and then went directly to the gate, I knew I either left it propped up on my table when I packed up or in my business-class seat. But what was the best method to alert the airline about my careless mishap and (hopefully) retrieve it? With spotty data and WiFi, searching for information on my phone was frustrating and slow. Here's what I learned from the anxiety-inducing experience (and unexpected ending) about what to do if you leave something behind on your flight: