In a 17th-century Dutch painting by Hendrick Avercamp, stiff-looking figures in wide-brimmed hats and pleated coats scuttle across the frozen surface of what appears to be a harbor, holding curved sticks in front of themselves. Frankly, the two dogs who watch from the painting's edges look bored.
Add to this the presence of a lady in long skirts and skates who glides serenely among the throng, and the suggestion is one of a leisurely winter's day. The painting's depiction of an early form of ice hockey is a far, far cry from the passion and excitement that infuses today's modern, fast-paced version of the game.
Most fans are likely familiar with the NHL (National Hockey League) and the IIHF (International Ice Hockey Federation), major organizations that, respectively, govern North American teams and global franchises. Some sports historians assert England lays claim to the earliest published rules, but the genesis of modern, organized ice hockey appears to have its roots in Canada, where ice is easy to come by.
Not that access to frozen ponds is a prerequisite any longer; today, things heat up quickly in icy stadiums in locations as geographically diverse as Thailand and Kuwait. NHL teams are based in sizzling Southern California, Florida and Arizona, while member teams in the IIHF (founded in Paris in 1908) include among its 83 national associations teams in Greece, Iran, Israel and Mexico. That, happily, means sports fans traveling to scores of locations have access to hockey throughout the year.
The 2023 NHL preseason game was played in frost-free Mel- bourne, Australia, where the Los Angeles Kings and Arizona Coyotes took to the ice in front of cheering attendees who make up an increasingly worldwide fan base. And while the NHL is busy with U.S and Canadian competitions between 32 member teams vying for the coveted Stanley Cup, individual NHL players come from around the world. Skaters represent global addresses including Sweden, Russia, Finland, the Czech Republic, Switzerland, Slovakia and Germany.
Regardless of where the game is played, the objective remains the same: Skate fast and hard, and shoot the puck into your opponent's net more times than they land one in yours. The pace and physicality of the maneuvers leading to goals keep fans around the world seeking a growing number of opportunities to witness the skills and speed-fueled skirmishes that make up play. To find a game in your next travel destination, visit the websites of the NHL and IIHF.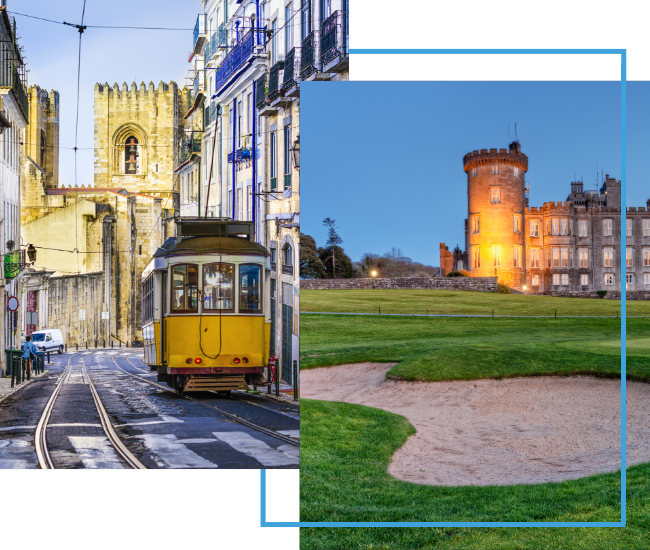 FX Excursions
FX Excursions offers the chance for once-in-a-lifetime experiences in destinations around the world.
Explore Excursions
As first-time restaurateurs, but with plenty of hospitality-related experience, Ria and Kevol (Kev) Graham were not entirely comfortable opening their first restaurant in the Brooklyn neighborhood of Williamsburg, where several upscale restaurants and 5-star hotel dining is just a block away. And to make matters worse, they opened in July 2020, when New York City was in the middle of the COVID-19 pandemic.
Sponsored Content
Filled with hidden treasures waiting to be discovered, Seoul invites travelers to unearth its many gems, and Seoul Tourism Organization is here to help travelers do just that. Through thoughtfully created initiatives like the Theme Tourism County Competition, Seoul Tourism Organization works closely with local districts to identify and showcase what makes each district unique and charming in all seasons.
In addition to intimate settings, smaller staff-to-passenger ratios, and personalized food and beverage options, river cruises have the advantage of providing a deeper dive into a region's culture, food and history. The Rhine, Rhône and Danube in Europe and the Mississippi River and St. Lawrence in North America have much to offer travelers with their itineraries, tying together beloved cities and lesser-known destinations along their routes.