An expected feature in many cities, hotels and attractions, many gift shops today are predictable, selling the same items with nothing unique or special. Some hotels across the world have set to redefine what it means to be a gift shop, bringing gift shops to the next level by incorporating local communities and the influence of the region into each product.
The Fife Arms, Scotland
With an emphasis on highlighting local artisans and makers, The Fife Arms not only has a physical shop but also features an online shop for guests wanting to browse its products at their own leisure. Playing an integral part in the creative ecology of the Scottish Highlands, the hotel recently commissioned a collection of bespoke seasonal products from Aberdeenshire-based artisans.
Helen Jackson, a basket-maker in Aberdeenshire, makes unique products sold on site and online. Araminta Campbell, a weaver, created the custom tweed and tartan seen in the hotel's interior, on staff uniforms and in retail products. Her works include cashmere blankets, picnic baskets and dog coats. Handwoven in her own studio, her textiles incorporate local materials, expert craftmanship and traditional skills.
In addition to ready-to-wear items like handwoven kaftans and home goods like lamps and pillows, the UXUA DAS collection also features an entire furniture collection with made-to-order items. Its most popular item in the United States is a three-legged handmade lounge chair made of the reclaimed Brazilian hardwood braúninha.
Charlotte & Co., Dromoland Castle, Ireland
After opening May 2, Charlotte & Co. is already making waves through its celebration of Irish artisans. Providing visitors with a place to pick up an authentic, Irish-made item, the boutique in Dromoland Castle features a collection of Irish contemporary designs. From chunky, hand-knit Colin Burke sweaters to homewares by KOPPER KEATEN made with reclaimed copper, steel and brass, each product blends various aspects of Ireland. Other products found in the boutique include handmade perfumes made in and inspired by The Burren National Park from Burren Perfumery and freeform architectural modeling kits from ARCKIT.
While only an in-person store at the moment, Charlotte & Co. will soon go online and ship internationally by June.
andBeyond Vira Vira, Chile
Filled with locally made items, andBeyond Vira Vira features items only made by local artisans. This shop includes products like handmade ceramics and blankets, as well as wall hangings made by a local Mapuche weaver. The shop's most popular item is a footstool that looks like a sheep. All of the money made in the gift shop goes right back into the communities to support local artisans.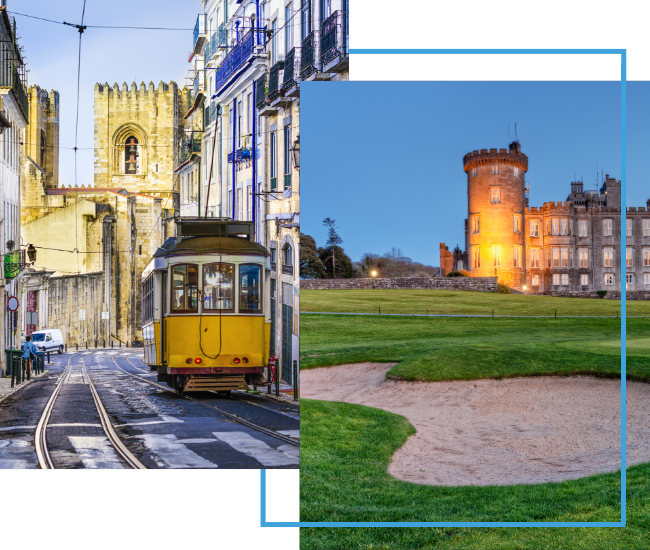 FX Excursions
FX Excursions offers the chance for once-in-a-lifetime experiences in destinations around the world.
Explore Excursions
As a peripatetic traveler, I am always trying to balance the pleasures of dining well with a life-long challenge to control my weight. It's not always easy, because I consider tasting typical, authentic regional dishes among the highlights of most journeys, and those foods are rarely known for "healthful" rankings! So, I started staying at spas way back in the 1980s — before they were ubiquitous — because meals were assured to be pure, clean and wholesome.
Sponsored Content
Experience the life-changing destination of Greece by exploring its island gems in the Ionian Sea. Scattered off the western coastline of Central Greece, to the south of Peloponnese, the Ionian Islands are an island group comprising large and small islands.
Flying to the paradise of Turks & Caicos has never been easier thanks to many new, non-stop flights across three airlines to the destination. Southwest Airlines, Delta Air Lines and Virgin Atlantic Airways all announced new flights, allowing travelers to visit this dreamy destination.