When my daughter, Sharon, traveled to Paris in 2020, a month before the COVID-19 pandemic, she met her friend whose travel agent booked them at Hotel Montalembert. I recognized the name as one of Anne Jousse's B. Signature Hotels & Resorts Group because I had stayed at its sister property, Hotel Bel Ami, in 2018. That's where the hands-on, greet-guests-by-name Laurence Guinebretière, general manager of both hotels, (she commutes between the two on foot in about 10 minutes) had described its chic appeal. Sharon concurred. So, the Rive Gauche hotel was high on my list of "must-stays" during my fall 2021 trip to Paris.
The Left Bank's first 5-star boutique hotel is housed within an elegant Beaux Arts building, circa 1926, and features a distinctive entry, an abundance of veined Carrera marble, ample mosaic work, warm dark woods and parquet floors. Architect-decorator Pascal Allaman, who renovated the space and custom-designed many of its furnishings, earns credit for its current, classic contemporary and very Parisian décor.
The reception staff waits near the entrance where they welcome arrivals to a personal, private club-like and uber-safe entrée. Across the small lobby, there's an all-day restaurant for which Chef Jérôme Jullion curates creative cuisine with the finest ingredients; behind it, there's an intimate Bar Lounge with seating around the fireplace and a warm-weather terrace. At the rear of the lobby, a staircase wraps around two stunningly vintage, modernized — albeit tiny — glass-walled elevators.
There are 10 suites among the 50 accommodations and some on the eighth floor, under the Mansard roof, have balconies with views that might include the Eiffel Tower or either St. Germain Church or Saint Thomas Aquinas Church. Our fourth-floor suite had a large, windowed living room where the sleeper-sofa faces a marble-framed fireplace and built-in corner cabinetry that houses amenities, including the Nespresso machine. Like the bedroom, it's warmly decorated with precious woods, aged brass, leather and silk, while the modern bathroom is sheathed in marble.
Hotel Montalembert is ideally located in the art-filled seventh arrondissement, near the smart boutiques, design and antiques shops in Saint-Germain-des-Prés. Cafes and restaurants abound; the most prominent gastronomic destination is next door: Atelier Joël Robuchon, where the late great chef's legacy reigns with signature small dishes. The hotel is situated within a five-minute walk from the Seine River and Musée d'Orsay, a former atrium-topped railway station which showcases Impressionist masters. Cross the bridge to see Monet's "Waterlilies" and my favorite Renoir —  "Young Girls at the Piano" — at L'Orangerie or stroll through the Jardin des Tuileries to I.M. Pei's glass pyramid and enter the Louvre.
The Hotel Montalembert is a luxe, Left Bank small-hotel experience.
3 Rue de Montalembert
75007 Paris, France
tel 33 1 45 49 68 68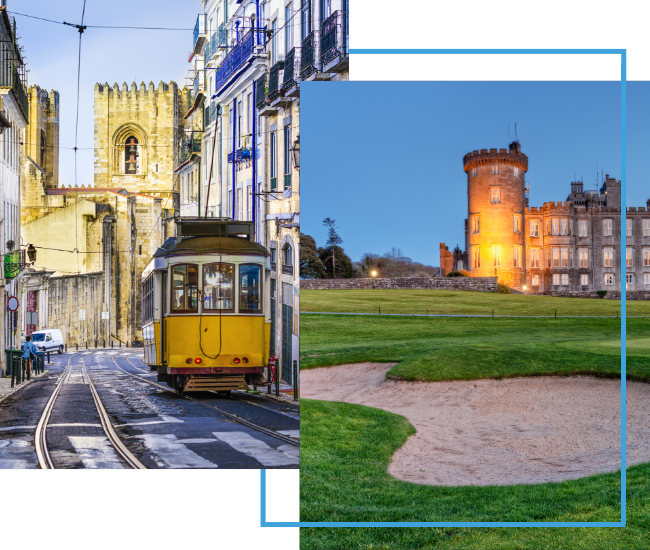 FX Excursions
FX Excursions offers the chance for once-in-a-lifetime experiences in destinations around the world.
Explore Excursions
There's no doubt the northern lights are awe-inspiring and spectacular. Unfortunately, they're also fickle and fleeting, and despite your best-laid plans of checking this item off your bucket list, sometimes Mother Nature's luminescent show just doesn't cooperate. But one cruise line has a new fail-safe in place.
Sponsored Content
Experience the life-changing destination of Greece by exploring its island gems in the Ionian Sea. Scattered off the western coastline of Central Greece, to the south of Peloponnese, the Ionian Islands are an island group comprising large and small islands.
Think you need a degree in sailing to enjoy a yachting holiday? Dream Yacht Worldwide, a leader in yacht charters, wants you to relax and enjoy the journey. Newly expanded to include the British Virgin Islands, Martinique, Tahiti and the Seychelles, the "Easy Crewed" offered by Dream Yacht Worldwide also include charter options in Greece and Croatia.