In Europe, basketball is the second-most popular team sport in many countries (after football/ soccer) and is the national sport in Lithuania, Estonia and Latvia. All 30 National Basketball Association teams have signed at least one international player, and NBA teams have played pre-season games in many international destinations, including Abu Dhabi, Shanghai and Saitama (Japan), as well as regular games in London, Mexico City, Paris, Tokyo and dozens of other global cities.
The NBA's opening-night team rosters for the 2022–2023 season featured 120 international players from 40 countries and six continents, including a record number of players from Canada (22), Australia (10),
France (nine) and Germany (six). Nigeria, Serbia and Spain each have five players in the NBA. Some of the best NBA players hail from overseas, including Giannis Antetokounmpo (Milwaukee Bucks; Greece, with ties to Nigeria), Luka Dončić (Dallas Mavericks; Slovenia) and Nikola Jokić (Denver Nuggets; Serbia).
As basketball became a global sport, many fans became global nomads, traveling to cities near and far to attend college and professional games, especially to watch the major, multiday tournaments. FIBA, the International Basketball Federation, organizes both the men's and women's FIBA World Olympic Qualifying Tournaments and the Summer Olympics Basketball Tournament, sanctioned by the International Olympic Committee.
The FIBA Basketball World Cup is a world tournament for men's and women's national teams, held every four years. In 1990 FIBA and the NBA signed an agreement to allow a certain number of NBA players to appear at FIBA events, an iconic moment for the game. The 2023 FIBA Basketball Men's World Cup takes place Aug. 25–Sept. 10 in Manila (Philippines), Okinawa (Japan) and Jakarta (Indonesia); Germany will host the next FIBA Women's World Cup in 2026.
The road to the Paris 2024 Summer Olympics remains open for 40 national basketball teams, thanks to the FIBA Olympic Pre- Qualifying Tournaments introduced this year. Team USA started its World Cup 2023 games in The Mall of Asia Arena, near Manila, taking on New Zealand.
For U.S. and international college basketball fans, the biggest tournament is the NCAA Men's and Women's National Basketball Championship, known as the Final Four or March Madness. Various U.S. cities host the games, starting in mid-March 2024. Phoenix will host the men's Final Four championship game April 8, while the women's championship game takes place in Cleveland April 7.
Other major international tournaments for basketball fans include FIBA EuroBasket, Euro League Final Four, FIBA Asia Cup and FIBA AfroBasket. U.S. domestic travelers who want to enjoy a vacation with their college tournament this year can head to Maui Jim Maui Invitational in Hawai'i, Nov. 20–22, or Baha Mar Hoops in Nassau, The Bahamas, with top men's and women's teams competing Nov. 17–22.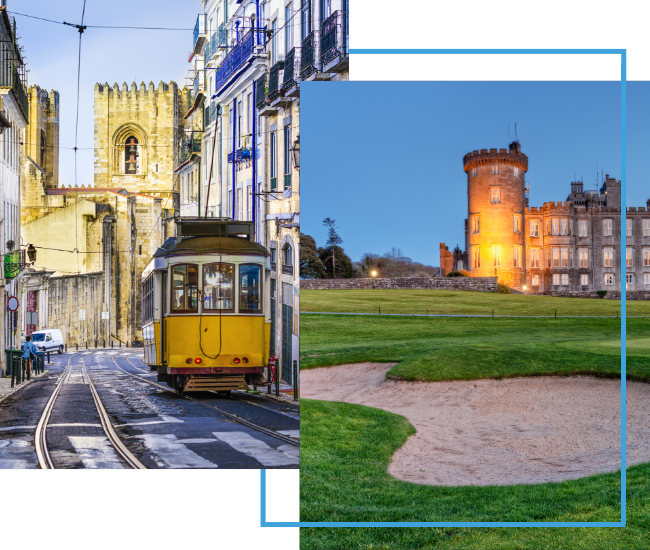 FX Excursions
FX Excursions offers the chance for once-in-a-lifetime experiences in destinations around the world.
Explore Excursions
The prospect of a post-visit treasure hunting session inside the shops of landmark museums such as the Louvre in Paris, the Uffizi Gallery in Florence and The British Museum in London can be irresistible. However, some of Europe's smaller and more unusual museums boast retail spaces with a surprising "wow" factor, often as well-curated as the galleries.
Sponsored Content
Exclusive Sailing with Global Traveler
Hyatt Hotels recently announced plans to add more than 30 new luxury and lifestyle hotels and resorts to its U.S., Canada, Latin America and Caribbean portfolio through 2025. These new hotels and resorts span many of Hyatt Hotels' brands including Park Hyatt, Dream Hotels, Thompson Hotels and Destination by Hyatt.