While Hong Kong enjoys status as one of the world's most glamorous travel and business destinations, it has been recognized as a commercial and cultural gateway to Asia for more than 2,000 years. The Qin Dynasty established it around 200 B.C., and during the Tang Dynasty, it grew in size and influence as an international trading post. In the 16th century it thrived as a major commerce hub under the Portuguese. Following a few centuries of isolation decreed by Chinese rulers, Hong Kong operated from the mid-19th century onward as a global business center under the British crown. After World War II it came into its own as a capital of trade, culture and tourism on a larger scale, taking advantage of that storied history.
As the last few years fade into history, a visit to Hong Kong provides considerable evidence the downtime was well spent in improving existing attractions and developing dynamic new ways to experience the city-state. An impressive cross section of cruise lines also taps into this new energy, from prestige cruise brands including ultra-luxury lines such as Silversea, Viking and Oceania Cruises to Celebrity Cruises, Holland America Line, TUI Cruises and others appealing to a broad range of travelers. Furthermore, with Hong Kong's centralized location, passengers will be able to sail to or from Asia's most vibrant destinations, and several of these lines have "turnaround sailings" (operating on a day when one set of passengers departs and another embarks) to keep port traffic flow moving.
Hong Kong experienced a strong comeback in cruise traffic since the beginning of 2023, with more international cruise ships berthing and homeporting in the city after a three-year hiatus. This means it once again offers a natural choice for an extended pre- or post-cruise stay. To sustain this growth in the long run, the city continues to work closely with its cruise line partners and stakeholders as well as strengthen the combined efforts to promote Hong Kong's distinctive appeal as a preferred cruise destination.
Architectural marvels and social hubs Kai Tak Cruise Terminal and Ocean Terminal are essentially their own self-contained cities packed with activity. The exponential growth of the cruise industry in recent decades prompted the Hong Kong Special Administrative Region Government to commission a new terminal. The commission selected international architecture firm Foster + Partners to upcycle a runway at former Kai Tak Airport in Hong Kong's Victoria Harbour into Kai Tak Cruise Terminal. According to the terminal's web page, the facility can berth two super cruise liners simultaneously and accommodate 8,400 passengers and 1,200 crew members. Green operational features include a proprietary main chilled water circulation system, solar and photovoltaic panels as renewable energy sources, and landscaped roof decks to minimize the heat island effect.
Ocean Terminal, located in Tsim Sha Tsui, one of the busiest tourist districts in Kowloon, also provides a solid starting point for a Hong Kong visit with its proximity to Hong Kong Museum of Art, Hong Kong Space Museum, and dining and shopping. A new sixth-generation Peak Tram is in operation, and other prominent heritage sites (including Central Market, PMQ/Police Married Quarters and Tai Kwun for Heritage and Arts) recently received significant structural, aesthetic, safety and retail upgrades, as have family-friendly attractions Hong Kong Disneyland and Water World Ocean Park.
Among the new additions to the city's cultural landscape, the West Kowloon Cultural District earned the biggest buzz. This new neighborhood, branded as one of the "world's largest cultural precincts," features M+, showcasing cutting-edge 20th- and 21st- century art, design and architecture focused on Asian talent and context. Hong Kong Palace Museum, meanwhile, will enchant visitors until 2025 with Radiance, an exhibition of 200 dazzling gold objects from across China dating back almost 4,000 years. It also encompasses live theater and concert venues, a cluster of eight Art Park Food Trucks for an instant local food fix, and more waterfront promenades with fabulous views of Victoria Harbour.
Although Star Ferry, Peak Tram and the cable car to the Big Buddha on Lantau Island remain visitor staples, savvy locals like Virginia Chan recommend those wanting to avoid crowds ride the Ding Ding tram that traverses Hong Kong Island at a leisurely pace, or getting one's steps in hiking up Victoria Peak to get a well- rounded feel for the city. Avid walkers can also take advantage of a new waterfront walk that leads from the Kennedy Town neighborhood on the west end of Hong Kong Island through to North Point toward the east, with plenty of breathtaking views you can savor at your own pace.
CHECKING IN WITH VIRGINIA CHAN TELEVISION HOST, VIBRANT HONG KONG, AND FOUNDER, HUMID WITH A CHANCE OF FISHBALLS TOURS
What are the advantages of taking a guided food tour in Hong Kong?
The goal is to give visitors insight into the daily lives of Hong Kong residents. We focus heavily on the old-school, five-generation, passed-down shops and food stalls, as they are the ones we need to support as they often get forgotten as new and shiny things open up. Doing a guided tour also adds value to your visit, especially if there are no English menus. If the guide has a longstanding relationship with the owners, it leads to greater access and understanding.
Why is it worthwhile to add extra days to the front or back end of a cruise or extended trip in Hong Kong?
If you've already made it this far, it is so much more worthwhile to spend a few extra days in Hong Kong. You'll see an 80-story skyscraper, with bamboo used for the scaffolding and renovations. Look closely at the Court of Final Appeal Building in Central. You'll see a Neoclassical architectural building, but look even more closely and you'll notice a roof made of Chinese double-layer tiles, like the ones you'll see on top of temples like Man Mo. Where else are you going to find that?
What is the most surprising feedback you have received from clients?
Some clients, especially those here for work, tell me they were inspired to explore more of Hong Kong. It's also heartwarming when guests tell us we've given them confidence to try shopping at a local food store or the wet market on their own … places they've walked by but were too intimidated to frequent. This is why we recommend booking one of our private tours at the beginning of the trip. This way, we can set them up for success the rest of their stay.
DIVERSIONS
Tourists often visit the Jordan neighborhood to hit the venerable Temple Street Night Market. However, many other unusual places worth discovering include 618 Shanghai Street, a revitalized cluster of historical tenement buildings now containing amazing non-chain boutiques and restaurants. Also look for Yue Hwa Chinese Products Emporium (the last operating traditional Chinese department store); an impressive pan-Asian selection of casual eateries; coffee bar Studio Caffeine; and Horizonte Lounge, Hotel Madera Hong Kong's chic, Portuguese-influenced rooftop bar. PMQ, the site of the former Hollywood Road Police Married Quarters, also transformed into a trendy mixed-use arts and design venue.
The craft cocktail scene remains an integral part of Hong Kong nightlife, and several bars push the boundaries of what can be mixed and poured. Artifact, managed by U.K. mixologist J Frank, focuses on complex cocktails made with brown spirits from around the world. DarkSide (one of Asia's 50 Best Bars, inside Rosewood Hong Kong) offers distinctive, limited-time cocktail menus with a side of live jazz. The sustainably designed Penicillin on Hollywood Road rolled out its Penicillin Lab to showcase its experimental cocktail creation process.
While most visitors are familiar with Lantau Island, it's worth noting Hong Kong boasts 263 outlying islands. This means there are many authentic places and experiences hiding in plain sight, from scenic Shui Hau Wan in the south to Tai O fishing village in the west, where houses are built on wooden stilts over the water and inhabitants whip up some of the best street food snacks anywhere.
LODGING
The Fullerton Ocean Park
The stunning luxury resort offers a relaxing and tranquil retreat where each of the 425 well-appointed guestrooms overlooks the South China Sea. Enjoy five dining venues; a luxury spa; and access to hiking trails, beaches and marine park adventures.
3 Ocean Drive, Aberdeen, Hong Kong
$$$$–$$$$$
The Hari Hong Kong
Cool, mid-century modern appointments rendered by British designer Tara Bernerd and artwork from London's Pontone Gallery distinguish the sleek, 210-room boutique property in the heart of the city's trendiest enclave, set amid stylish shops, street markets, edgy restaurants and bars.
330 Lockhart Road, Wan Chai, Hong Kong
$$$$
Rosewood Hong Kong
The 413-room ultra-luxury property houses Asaya wellness center; The Manor Club executive lounge; and 11 restaurants including The Dining Room, noted for authentic Italian cuisine by Chef Giovanni Galeota and a world-class wine list.
8 Salisbury Road, Tsim Sha Tsui, Hong Kong
$$$$$
DINING
Auor
Chef Edward Voon brings an edible twist to time travel through menus that integrate French technique, pan-Asian ingredients and seasonality into individual dishes and multipart dining experiences (Six Rounds and eight-course dégustation menu).
4F, 88 Gloucester Road, Wan Chai, Hong Kong
$$$$–$$$$$
The Magistracy
Housed in the former Hong Kong Supreme Court, The Magistracy pays homage to British and Hong Kong aesthetics, with insight into new and evolving culinary trends, through its two restaurants, three bars, four private dining rooms, elevated sports room and expansive wine cellar.
G/F, Central Magistracy, Tai Kwun, 1 Arbuthnot Road, Central, Hong Kong
$$$$
The Merchants
The Merchants begins as a feast for the eyes within the multi-experience space in the posh Landmark mall. Chen Tian Long, whose resumé includes Michelin-starred Jardin de Jade, applies his skills to contemporary Shanghainese that's just as visually striking and luxurious.
45/F, Gloucester Tower, Landmark Atrium, 15 Queen's Road Central, Central, Hong Kong
$$$$–$$$$$
INFO TO GO
International flights arrive at Hong Kong International Airport, just north of Lantau Island and 21 miles from Hong Kong Central and Kowloon stations. Airport Express trains run between HKG and downtown, with fares running about $8. Taxis going directly to Kai Tak Cruise Terminal in Kowloon from the airport run $45–60 and take 33 minutes. According to the Hong Kong Tourism Board Head Office cruise team, improvements in the city's transportation network continue, with more transport infrastructures and road networks to be built around Kai Tak Cruise Terminal. Estimates predict that by 2024–2025, travel from cruise terminal to airport will take only 35 minutes.
OFFICIAL LANGUAGE
Standard Cantonese, English
COMING AND GOING
U.S. citizens must have a valid passport and a round-trip ticket for tourist and business travel. Visas are not required for stays of 90 days or less. Passports must be valid for at least six months beyond the intended day of departure and have at least two blank pages open for stamps.
JUST THE FACTS
Time zone: GMT +8 Phone code: Country code: 852
Currency: Hong Kong dollar
Key industries: Financial services, tourism, environmental technology, manufacturing, trading and logistics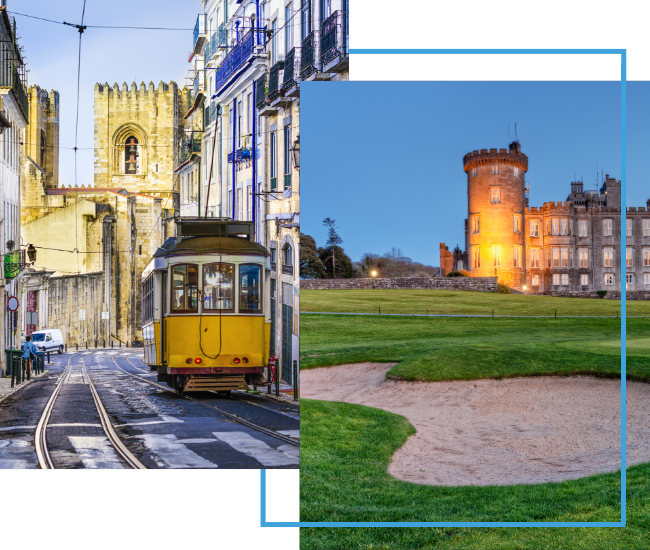 FX Excursions
FX Excursions offers the chance for once-in-a-lifetime experiences in destinations around the world.
Explore Excursions
The prospect of a post-visit treasure hunting session inside the shops of landmark museums such as the Louvre in Paris, the Uffizi Gallery in Florence and The British Museum in London can be irresistible. However, some of Europe's smaller and more unusual museums boast retail spaces with a surprising "wow" factor, often as well-curated as the galleries.
Sponsored Content
Nashville's once-modest skyline continues to evolve as its luxury market grows. Lavish hotel properties are added to the landscape while acclaimed chefs stake claim in the robust culinary scene and premier cultural offerings round out the city's repertoire.
Hyatt Hotels recently announced plans to add more than 30 new luxury and lifestyle hotels and resorts to its U.S., Canada, Latin America and Caribbean portfolio through 2025. These new hotels and resorts span many of Hyatt Hotels' brands including Park Hyatt, Dream Hotels, Thompson Hotels and Destination by Hyatt.